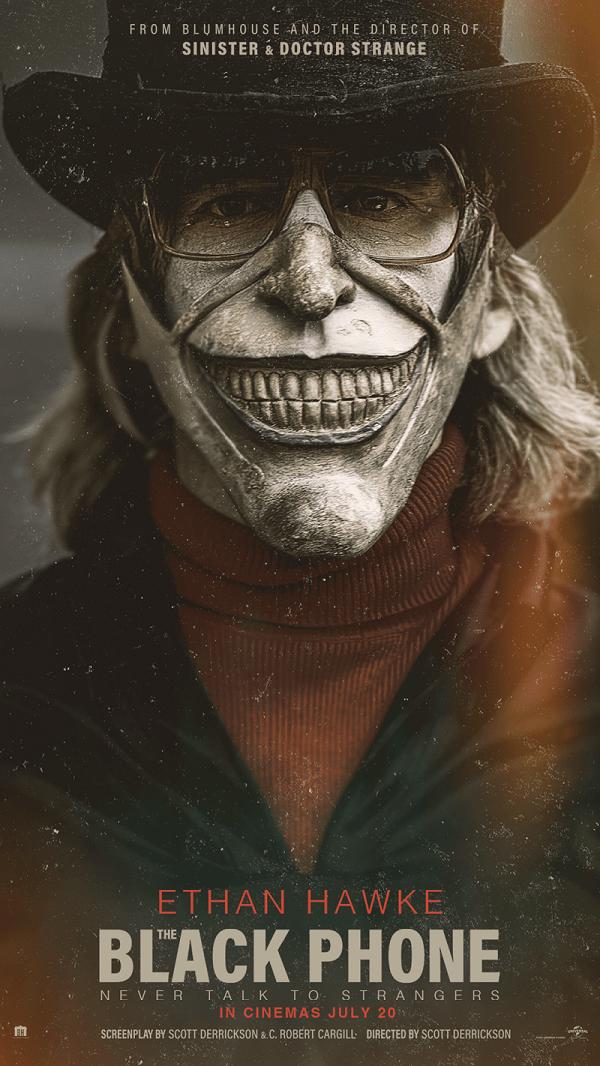 The Black Phone
R 1h 43m
The Grabber (Ethan Hawke) is terrorizing the children of a 1978 small Denver suburb. Middle schoolers Finney (Mason Thames) and his sister Gwen (Madeleine McGraw) live in the Grabber's suburb. His presence lurks and lingers through their walks to school, their lunch conversations, and their after-school plans. The kids' father Terrence (a haunted Jeremy Davies) drowns himself in alcohol over their mother's death. Their household is grim and the hint of abuse hangs heavy in the air. Finney is a smart but shy kid and Gwen has 'dream visions' (and we find out her mother used to have them, too). The Grabber uses magic tricks and black balloons to lure kids and soon targets Finney. He gasses Finney and throws him in the back of a black 'molester' van (one with no windows in the back). Finney is drugged and comes to right as he's thrown onto a tattered mattress in a dungeon-like basement. The Grabber wears a horrifying mask and tells Finney the room is soundproofed and not to bother screaming for help. There's an old dial-type phone on the basement wall, and the Grabber tells Finney the phone sometimes rings accidentally because of static electricity.
The movie takes off right from there and a violent, ultimately supernatural game of cat and mouse ensues. There's an eerie atmosphere from the beginning and truly frightening and tense moments. Ethan Hawke is chilling as the Grabber and elevates this movie to a better-than-average horror film. I highly recommend it for your Halloween viewing pleasure. I expect to see the Grabber's various masks all over the place this Halloween.
SEE IT IF YOU'RE DOWN WITH disturbing '70s throwback intense horror, excellent villains, excellent acting, Ethan Hawke.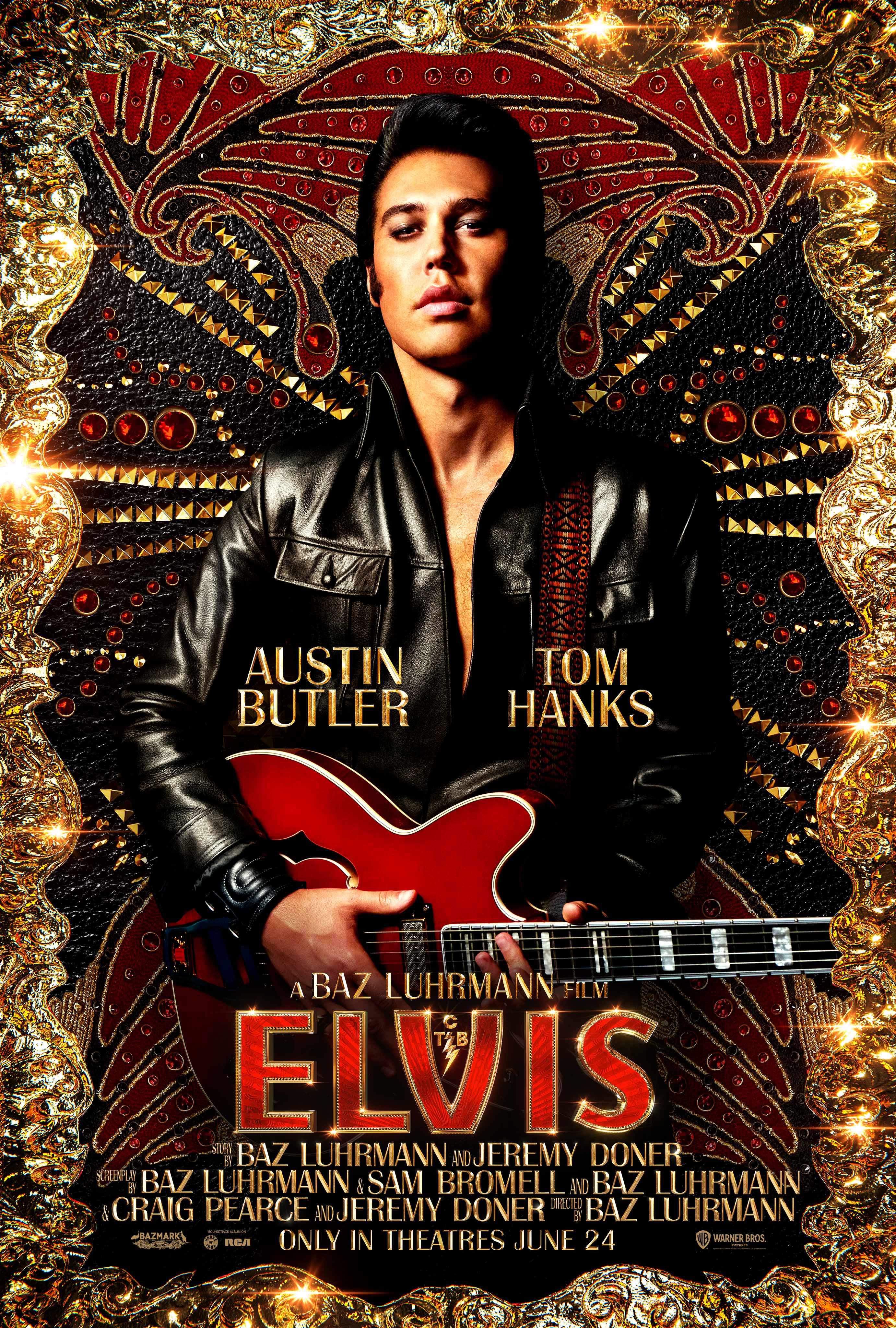 Elvis
PG-13 2h 39m
We all think we know Elvis Presley (Austin Butler), and while this movie is dazzling, glamorous, and lavishly directed by Baz Luhrman (Moulin Rouge, 2001; The Great Gatsby, 2013), I don't feel like I know Elvis any better after seeing it. You can't deny Butler's breathtaking and heartbreaking portrayal of Elvis. He nails the King's evolving performance styles, his generous-to-a-fault personality, and his corruption by fame, all without becoming a caricature. He also nails Elvis' struggle for artistic validation and to be independent from Svengali-manager Colonel Tom Parker (Tom Hanks).
An excellent supporting cast, as well as incredible sets and costumes, define each of the eras of Elvis' short life. But it's the twisted, parasitic relationship between Elvis and Parker that dominates the film. Hanks gives Parker the perfect amount of sleaze, which Elvis never saw until it was too late. Butler shows Elvis' humanity as he's caught in the middle of his family, loyalty to Parker, and his love for his fans. The competing factions trying to control Elvis are demonstrated in a sickening array of hangers on, vultures, and family members jockeying to stay on the payroll. The movie jumps around quite a bit and is about a half-hour too long, but there's no denying Elvis' impact on rock and roll and the music industry after watching it.
Butler and Hanks' performances make this a MUST SEE for Elvis fans and SEE IT IF YOU'RE DOWN WITH musical biopics, excellent acting, singing and music, Austin Butler, Tom Hanks, Baz Luhrman.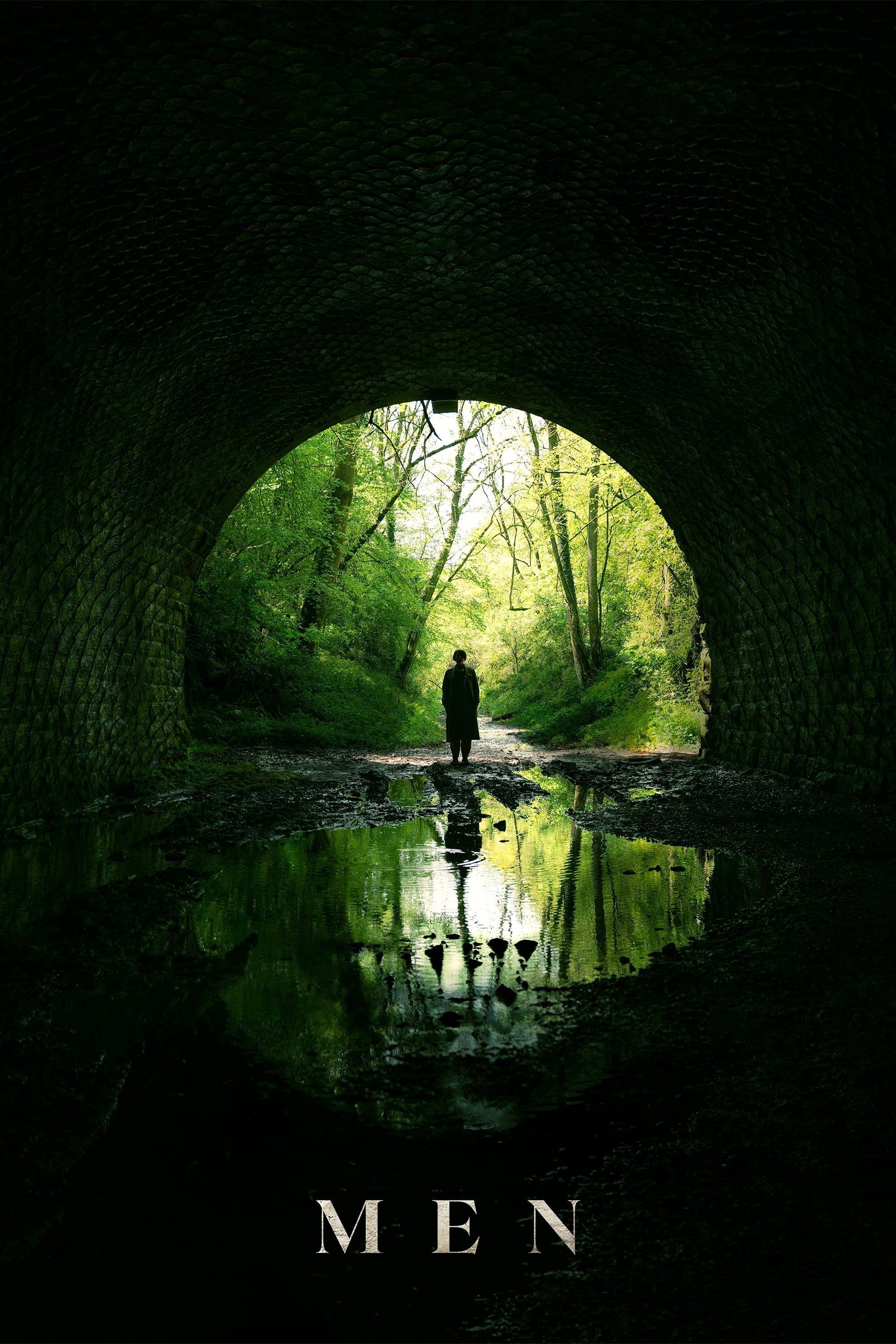 Men
R 1hr 40m
On the surface, this movie is about healing (I think), or being reborn from your grief (maybe?)....  Director and writer Alex Garland (Ex Machina, 2015; Annihilation, 2018) creates another bold interpretation of a genre that isn't as focused as his previous work, but just as compelling. Harper (Jessie Buckley) has suffered a dreadful loss, and she retreats from London to a country cottage in the lush English countryside to try and recover. Caretaker Geoffrey (Rory Kinnear) shows Harper the cottage and the lovely property. He lingers too long and is instantly threatening. The eerie cinematography and sharp sound design, combined with Harper's grief, start ramping up the tension.
While Harper explores the property, we get a lavish view of the countryside. There's a beautiful scene of Harper sending echoes through an empty tunnel. Then disturbing things start to happen. She sees a naked man across the field from her and runs to a church for refuge. The vicar she runs into there looks exactly like Geoffrey with different hair, but she doesn't seem to notice. The vicar gives her odd and insulting advice, and she runs into town. Then things take a turn into British '70s folk horror, when all the men in the pub Harper retreats into also look like Geoffrey. This time Harper notices and runs all the way home. Is she slipping into insanity?
I don't know what to say about what happens next, but suffice it to say that the last 20 minutes 'bear' a lot of creepy and gory graphic imagery. I can honestly say I've never seen anything quite like it on film. There's power to Buckley's performance and some strikingly psycho imagery you won't be able to unsee. People will be divided about it. I still am.
SEE IT IF YOU'RE DOWN WITH '70s British folk horror, unsettling visuals, psychological horror, Jessie Buckley, Rory Kinnear, Alex Garland.
Happy Halloween!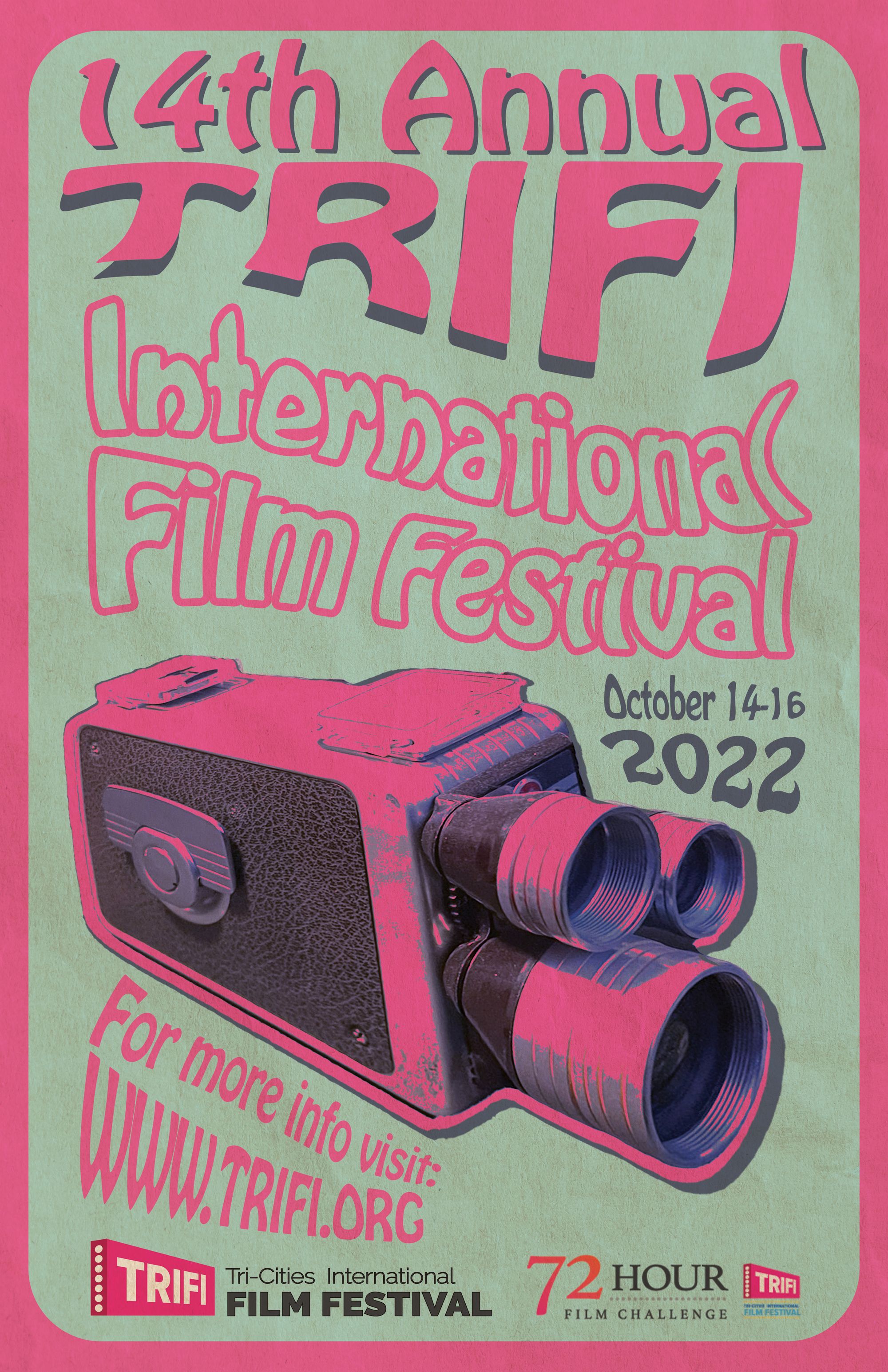 TRIFI Film Festival
Hey all you local film buffs: There is a film festival right here in Richland! It will be held October 14–16 at the Uptown Theater in Richland. The festival will feature the best films from 120 submissions from filmmakers in 16 countries. Film genres include Animation, Comedy, Documentary, Drama, Fan Film, Horror, Music Video, and Sci-Fi/Fantasy.
October 15 will feature genre films as well as the winners of the 72 Hour Film Challenge — a filmmaking contest in which teams of filmmakers have 72 hours to write, shoot, and edit a 5-minute film. The challenge is designed to test filmmaker's capabilities and showcase local filmmaking efforts. Go to www.trifi.org for more info and to register for the challenge.
Please join us at the Tri-Cities International Film Festival. Tickets are on sale now at https://filmfreeway.com/TriCitiesInternationalFilmFestival/tickets. For more information and film times, please visit www.trifi.org.