The 15th Annual Tri-Cities International Film Festival (TRIFI) will kick off on Friday, October 13, celebrating 15 years of showing independent national and international films. This year's festival runs from Friday, October 13 through Sunday, October 15 at the Uptown Theatre in Richland, Washington, and will feature indie films from 14 different countries. This year, TRIFI received 100 film submissions in the following genres: Animation, Comedy, Documentary, Drama, Fan Film, Horror, Music Video, and Sci-Fi/Fantasy.
Friday, October 13, opening night highlights include DARK SHADOWS AND BEYOND — THE JONATHAN FRID STORY, the first feature-length documentary devoted to Canadian-born actor Jonathan Frid. The film includes a pre-recorded Zoom interview with the director, Mary O'Leary. Also screening is the film RICHLAND, a documentary about the city's past and future. Director Irene Lusztig will be in attendance to give insight on her film.
Saturday, October 14 will feature genre films as well as the TRIFI annual 72 Hour Film Challenge — a filmmaking contest in which teams of local filmmakers have 72 hours to write, shoot and edit a 5‑minute film. The Challenge is designed to test and stretch filmmakers' capabilities, and to showcase local filmmaking efforts. The TRIFI Filmmaker's reception (ticketed event) will conclude the evening.
Sunday, October 15 will begin in the afternoon, and will screen the best of the festival's indie shorts as well as highlighting films created by Northwest filmmakers.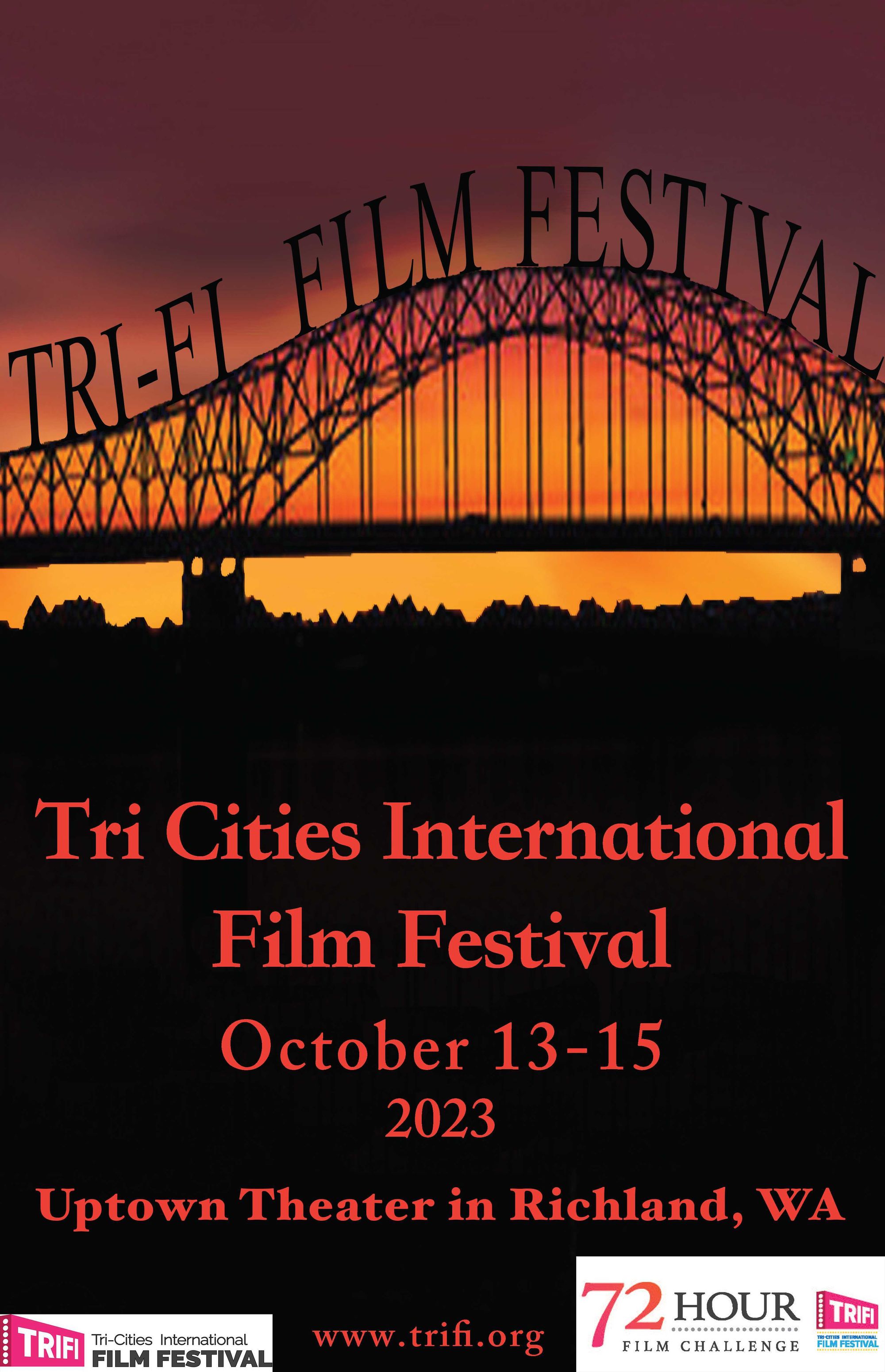 What people are saying about TRIFI Film Festival:
"Great festival and wonderful communication with the festival leaders. I highly recommend this festival as they support indie filmmakers and really promote the films." — WOW Films
"A delightful festival lineup of many good domestic and foreign films. The communication was stellar, as was the ease of getting into and out of the daily festival screenings. Tri-Cities works hard to support their local filmmakers and student filmmakers with venues for their films inside the festival. I was honored to be part of the film festival." — Stewart Nestor
"Thank you to Tri-Cities International Film Festival for screening our film this year. An amazing team of organisers and it was great to see our short showcased alongside a strong selection of films. Well done to everyone! And we hope to be back again in the future." — Adam Bouabda
"It was a true pleasure to be part of this festival. We had so much fun. Everyone was so friendly and genuine and accommodating. Loved the Uptown Theater. It's a great venue. TRIFI was a wonderful experience I will never forget." — Dan Schwert
---
2023 TRIFI Guest Director:
Our guest director this year is Irene Lusztig. A professor of film and digital media at UC Santa Cruz, IRENE LUSZTIG is a feminist filmmaker, archival researcher, educator, and amateur seamstress. She works in a space of delicate mediation between people, their pasts, and the present-tense spaces and landscapes where unresolved histories bloom and erupt. Often beginning with rigorous research in archives, her work brings historical materials into conversation with the present, inviting viewers to contemplate questions of politics, ideology, and the complex ways that personal, collective, and national memory are entangled.
Her work has been screened in cities around the world, including Berlin, New York City, Washington D.C, Boston, Amsterdam, London, Melbourne, Lisbon, and Montréal. She has been awarded fellowships from the Guggenheim (2021), the Radcliffe Institute for Advanced Study, the Fulbright, two MacDowell fellowships, the Flaherty Film Seminar, and the Rydell Visual Arts Fellowship.
RICHLAND Documentary Reviews
"Irene Lusztig's quiet meditation of a film examines a community stoically resistant to change."
"With curiosity and care, Richland peers into the heart of a small town, acknowledges the joys, and brings the pain and loss and broken promises into the light."
---
TRIFI 2023 72 Hour Film Challenge is sponsored by the Arts Foundation of the Mid-Columbia.
Tickets to TRIFI can be purchased at: https://filmfreeway.com/TriCitiesInternationalFilmFestival/tickets for individual showing days or for the entire festival. The film schedule is posted on the TRIFI website, www.trifi.org.
TRIFI is a Washington State Nonprofit Corporation and a Registered 501(c)(3) Tax-Exempt Organization.