As more theatre companies return to a regular schedule of live performances, I wanted to look back at one of our newest companies in the region. The Rude Mechanicals, named after the acting troupe in Shakespeare's A Midsummer Night's Dream, was founded in 2015 by a group of actors who were looking to expand the types of great theatre already being produced in our area. I spoke with my friend Ellicia Elliott, Artistic Director, about how it all started, what's happening now, and what she sees for the future.

Ted Miller: Time is a funny thing. It seems like just yesterday that a group of us theatre friends sat around a dining room table, laying the foundation for a new theatre company. Tell us about the beginnings of The Rude Mechanicals. Why was this company formed and what was the goal in starting a new theatre group?

Ellicia Elliott: I have my son, Malcolm, to thank for making the idea of starting a theatre company into a reality. It had always been an idea in the back of my head, but after he was born, I realized I never wanted to limit him in pursuing his goals and dreams. So, I needed to lead by example. If he saw his mommy going after her dreams, he would know it was possible for him to do so, too. Thankfully, others wanted the same kind of theatre company here in the Tri-Cities, so we sat around that dining room table, decided to start a non-profit theatre company, and here we are!

We wanted our area to have a theatre company that celebrates all that Shakespeare CAN be, which is so much more than being stuck in an English class reading his plays from a textbook. Shakespeare wrote for all the people of London, from the completely uneducated all the way up to the Queen of England. His works should be accessible to everyone. Shakespeare doesn't have to be scary or intimidating; it should be fun!

We also produce other scripts, particularly by playwrights of color and female playwrights, to make those stories more accessible to our community. We want to create a space that celebrates and represents the entire Tri-Cities area, both on stage and behind the scenes. Representation is so important! We struggle with that sometimes, but it is something we are always working on improving.

TM: This company has brought some groundbreaking theatre to our community. What do you think has been the most impactful? What have been some of your biggest barriers to achieving the company's goals?

EE: Oh, gosh. I love hearing audience members tell us which plays have impacted them the most, and there are a lot of different answers! I would say the first one that I felt [had] a really strong reaction from our community was Othello. I don't know when or if that play had ever been produced in this area. We sold out almost every performance and you could just feel the energy in the room and how affected the audience was as they were leaving the theatre. Our LGBTQ+ A Midsummer Night's Dream also made a huge impact on our community. We weren't sure how people in a conservative community were going to react, but it was amazing! Huge crowds every night, people coming in from out of town to see it, and a lot of positive support from a wide range of folks from our area. It was a fantastic celebration.

Some of our biggest barriers include being the 'new kid on the block' among the local arts organizations. The other theatres around here are 25–75 years old, and have huge support groups with many donors, sponsors, and supporters. People are still finding out about us, so it is hard at times to find volunteers or board members when a lot of the people you'd love to work with are already committed to other organizations. We are also working through breaking down the stereotype of Shakespeare being 'boring' or 'up on a pedestal'. I know the longer we're around, those barriers will come down. I'm hoping Shakespeare in the Park will help with that a lot.

TM: The pandemic hit the performing arts harder than most, especially non-profit theatres. How did Rude Mechanicals survive? What new ideas and opportunities helped you continue to create theatre?

EE: As soon as the pandemic hit, I went into an almost protective, motherly role both for The Rude Mechanicals and out of concern for my many friends and colleagues who work in theatre professionally and who I knew were out of work. And then right after the pandemic hit, George Floyd was killed and the resurgence of Black Lives Matter happened. I am a part of an organization called artEquity, and I was able to receive funding through them to pay performance rights, etc. to produce plays written by and acted by actors of color. I went into producing mode, and The Rude Mechanicals ended up producing multiple projects, casting local actors and actors from across the country who usually act in New York, Chicago, Seattle, at the Oregon Shakespeare Festival, etc. to act in online plays. That helped keep our company's name out in the public, helped our actors connect with actors across the country and to stay involved in theatre in a new format, and helped us do something in our own small way to show support for our community during that tempestuous time. Many of these plays are still available to watch on our YouTube channel, and we plan to produce more plays online (as well as in person) in the future.
TM: After more than two years, The Rude Mechanicals are finally preparing for live theatre again. Tell me about Shakespeare in the Park.

EE: We have received a grant from The City of Richland to produce our first (which we hope will become annual) Shakespeare in the Park event this August. This is something that has always been a dream of mine, and one that we've had more time to think about and plan for over the past two years. This will be a FREE family-friendly event for our entire community. We want anyone and everyone to come experience theatre, especially anyone who has never seen a play. It will be in the evenings, in the shade, and we have some fun ideas to make it easy to understand, short enough so no one gets restless, and something people will want to return to every summer. We're still working on specific details, but I can tell you the shows will be August 12, 13, 18, and 19 behind the Richland Community Center at Howard Amon Park.

TM: How can the community support this new initiative? How can people get involved?

EE: We would love to have volunteers help with any aspect of putting our plays together. We are also looking for new board members. We're updating our website right now, but we will have additional information about how to become a volunteer or a board member available soon. You can also email info@rmtheatre.org for more info.

The best way to support us is by coming to a show, and if you enjoyed the show, sharing that with your family and friends! If interested and willing, monetary donations are a huge help right now. We've lost two full years of ticket sales, and we haven't been able to hold any live fundraisers during that time, so our funds are extremely limited. We decided long ago Shakespeare in the Park would be free to our community, so if someone is able to donate financially to help cover costs (it's tax deductible!), that would be amazing. We are looking for sponsors for Shakespeare in the Park specifically, or you can donate any amount via our PayPal Charity Link.

TM: Is there anything else about The Rude Mechanicals that you'd like our readers to know?

EE: We would love to see you at our shows! I know it can be intimidating going to a Shakespearian play, but I promise if we've done our job right, you will be able to understand everything that is going on in the story, and you will have a good time! I cannot even begin to tell you how many people come up to me after one of our performances and say, "I actually understood all of that!" or "That was so fun! I was so nervous, but I didn't need to be!"

If you want to get involved, let us know! We are committed to creating an equitable, inclusive, and accessible environment; everyone is welcome.

TM: Thank you so much for your time! It has been wonderful to be a small part of this organization over the years and I'm really looking forward to the next season!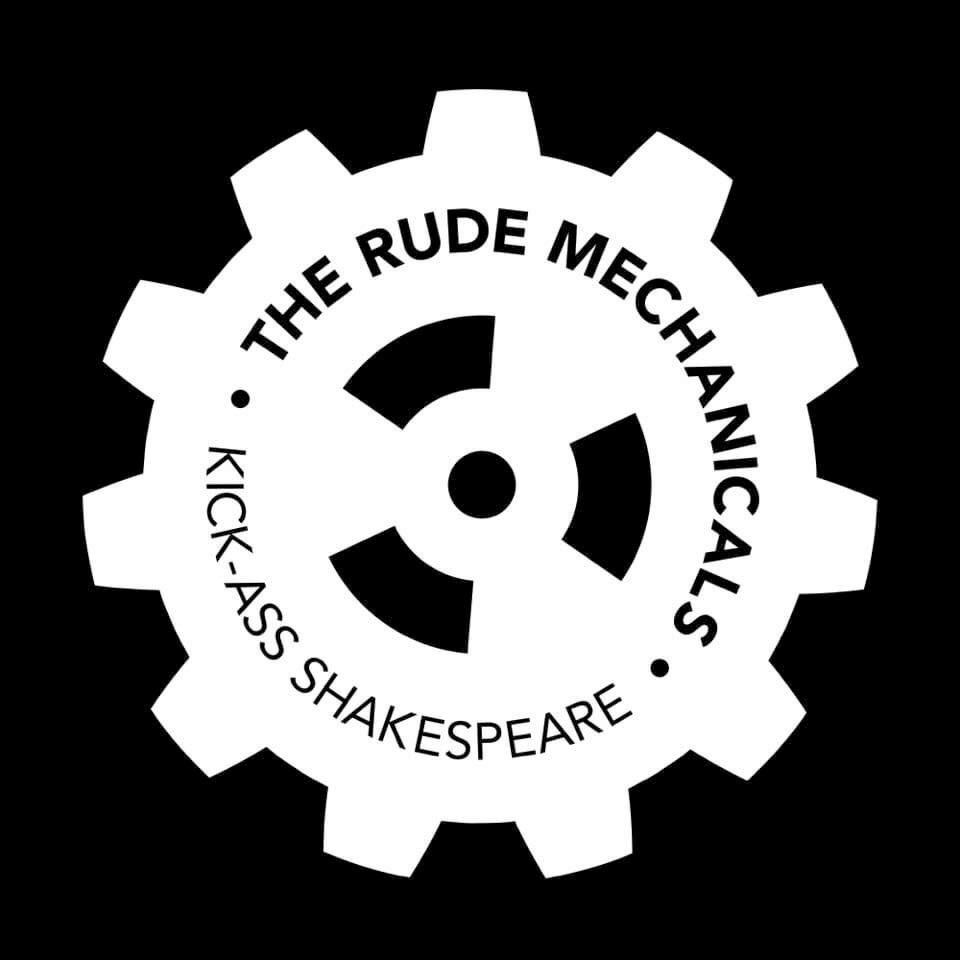 ---
Ted Miller has been part of the local performing arts scene for over 25 years. He currently serves as president of the Washington State Community Theatre Association.
---
Learn more about The Rude Mechanicals at www.rmtheatre.org
Main image: Corey Jenkins, Jr as Oberon in A Midsummer Night's Dream (2017)