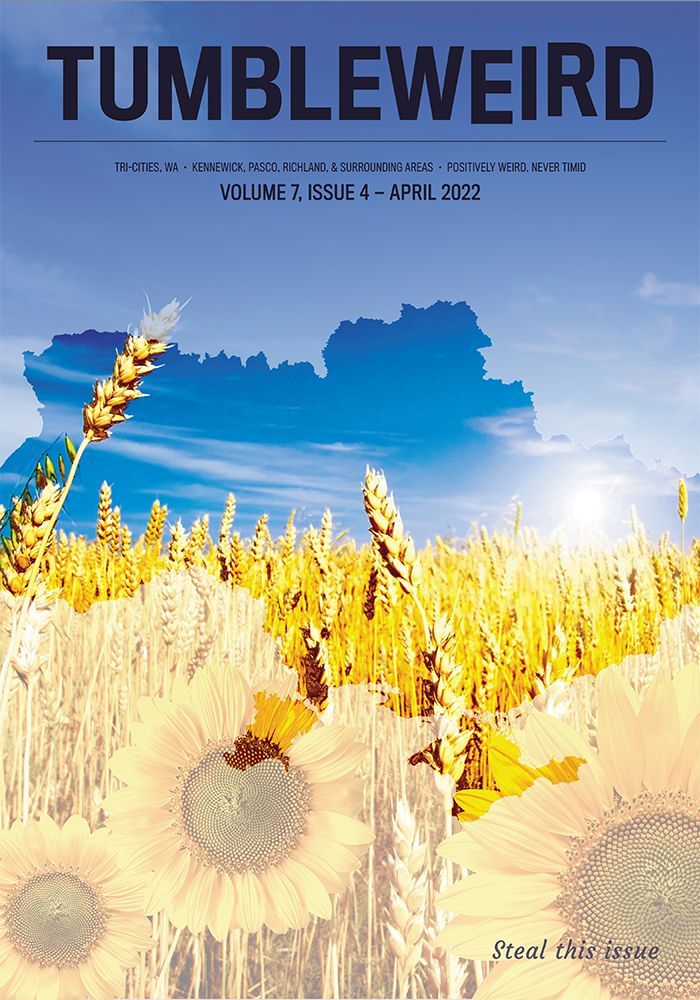 April 2022: Home
We'll still be here when this is over by Sara Quinn
"I wanted to make a cover that honors Ukraine. The colors of their flag mirror the blue skies and their fields of wheat and sunflowers.
I know things will never go back to the way they were before Russia invaded, but I hope one day, the Ukrainian farmers will be able to return to their fields. I hope the people can return to their homes. I hope they can know peace and safety once again."
---
Thank you to our top sponsors: Steve Lee and &yet!  💜
We also want to show gratitude for our $100+ sponsors: Brendan Speer, Sara & Brendan Quinn, and Ted Miller; our $50 sponsor: Randy Slovic; and our $30+ sponsors: Henry & Cris, Lucky Flowers, and Jeff Kissel.