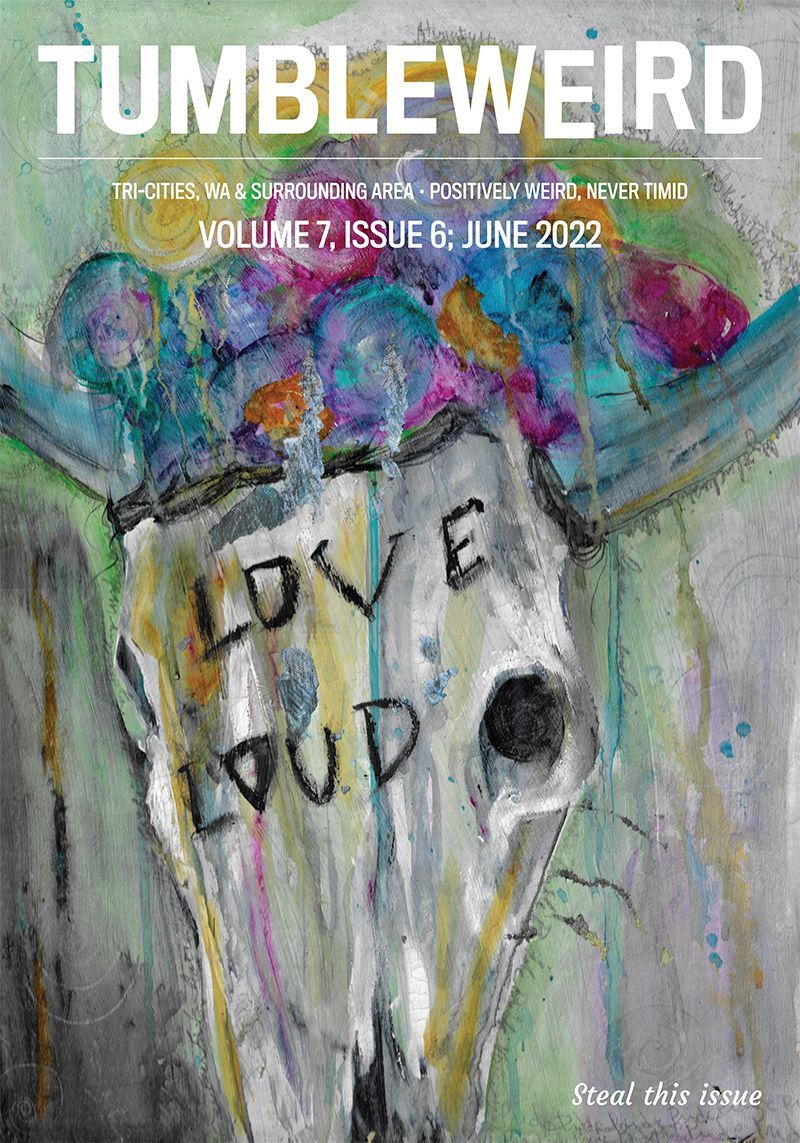 Rainbow Frida by Shannan Julson
Facebook: @shannan.julson
"I'm thrilled and honored to do the cover for the June Tumbleweird. It's Pride month... it seemed fitting that a Frida skull make an appearance.
This piece represents the things hidden and the things in plain sight. We wrap ourselves in the safety of words (or hurt of them) depending on our world view and we forget they are just words... actions speak louder than words. Pride is about action. Gather together. Be fearless. Be authentic, bare-boned, and beautiful. Be loud. Love loud... Drown them out. Happy Pride!"
____________________________________________________
Thank you to our top sponsors: Steve Lee and &yet!  💜
We also want to show gratitude for our $100+ sponsors: Sara & Brendan Quinn and Ted Miller; our $50 sponsor: Randy Slovic; and our $30+ sponsors: Henry & Cris, Lucky Flowers, and Jeff Kissel.