About the cover:
Thought Bubbles by kori doran
"Thought Bubbles is a linoleum block print made by an artist trying to get out of their own head. The figure reaches toward the edges of the encompassing bubble in an attempt to break out of the limiting mindsets and isolating feelings that one can often find themselves trapped in."
See more of the artists' work at koridoran.com.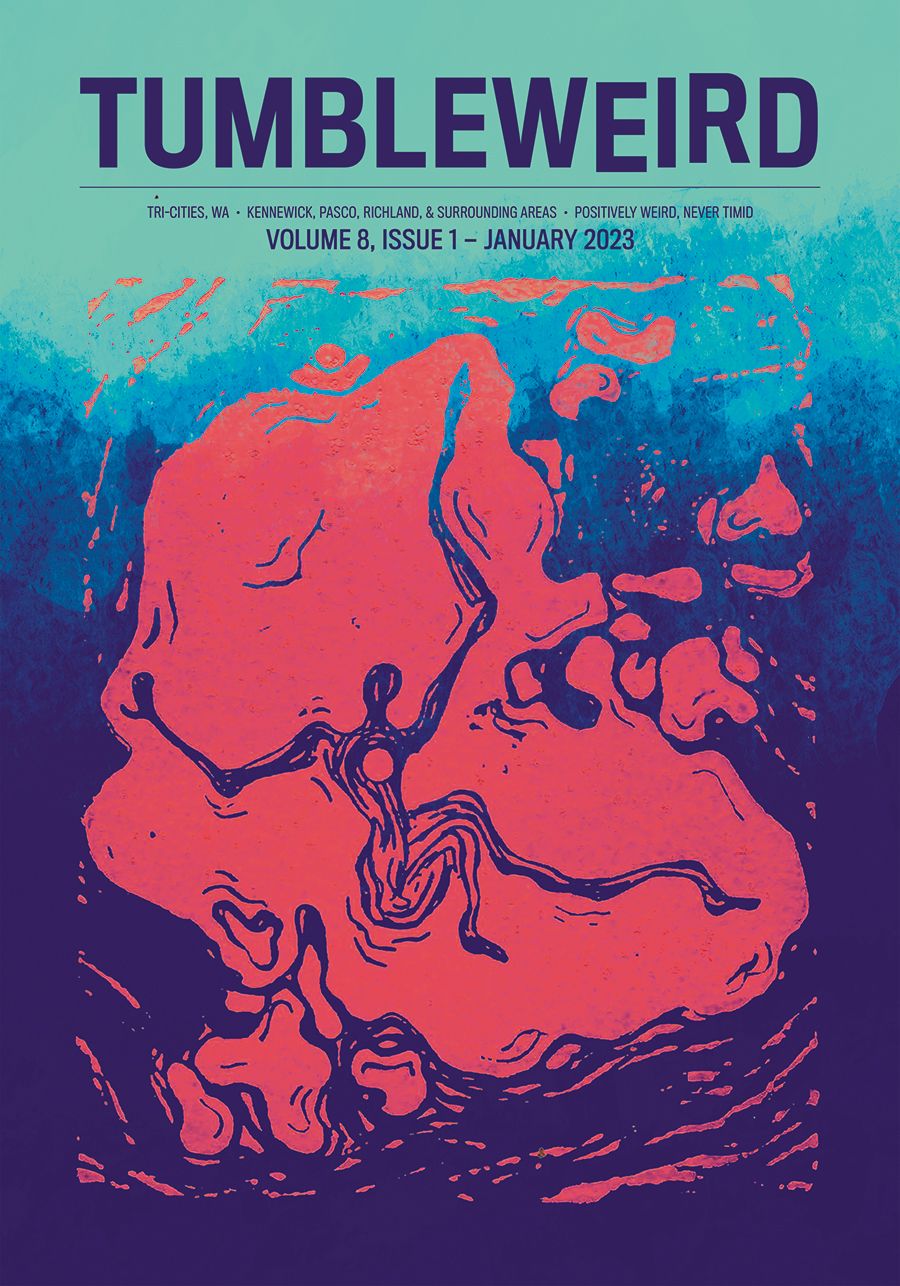 Thank you to our top sponsors: Steve Lee and &yet! 💜
We also want to show gratitude for our $100+ sponsors: Sara & Brendan Quinn and Ted Miller; our $50 sponsors: Randy Slovic and Jeff Kissel & Casey Branson; and our $30+ sponsors: Henry & Cris, Logan Moonman, and Lucky Flowers.