How did the Miss Juneteenth Scholarship Program (MJSP) come to be?
I wanted to help Black girls in our community further their education beyond high school. MJSP allows Black girls in grades 10–12 an opportunity to compete in our pageant in hopes to become the next Miss Juneteenth Queen. Our Queens use their podium to educate people in and outside our community about what Juneteenth is and why it's important for us to remember and celebrate it. When we walk into a room we can adjust the atmosphere with our mere presence!
What do you want the world to know about the Miss Juneteenth Scholarship Program?
MJSP believes in our Black girls; we believe that they can be whoever and whatever they desire to be. Black girls can accomplish anything that they put their minds to. They are beautiful, intelligent, and unstoppable!
How do you enter the Miss Juneteenth Scholarship Pageant, and what are some of the perks of doing a pageant like this?
There is a registration fee of $20 to enter the MJSP. Registration will be on our Facebook page: fb.com/Miss-Juneteenth-Scholarship-Program-345400095472395
The perks of the pageant:
Receive scholarship money
Represent the Tri-Cities as Miss Juneteenth
Give back to our community through volunteerism
Develop leadership and interview skills
Build confidence and improve performance skills
Travel to support other pageants
Make lasting friendships with Black girls from other local area high schools (we love to see their Sisterhood grow)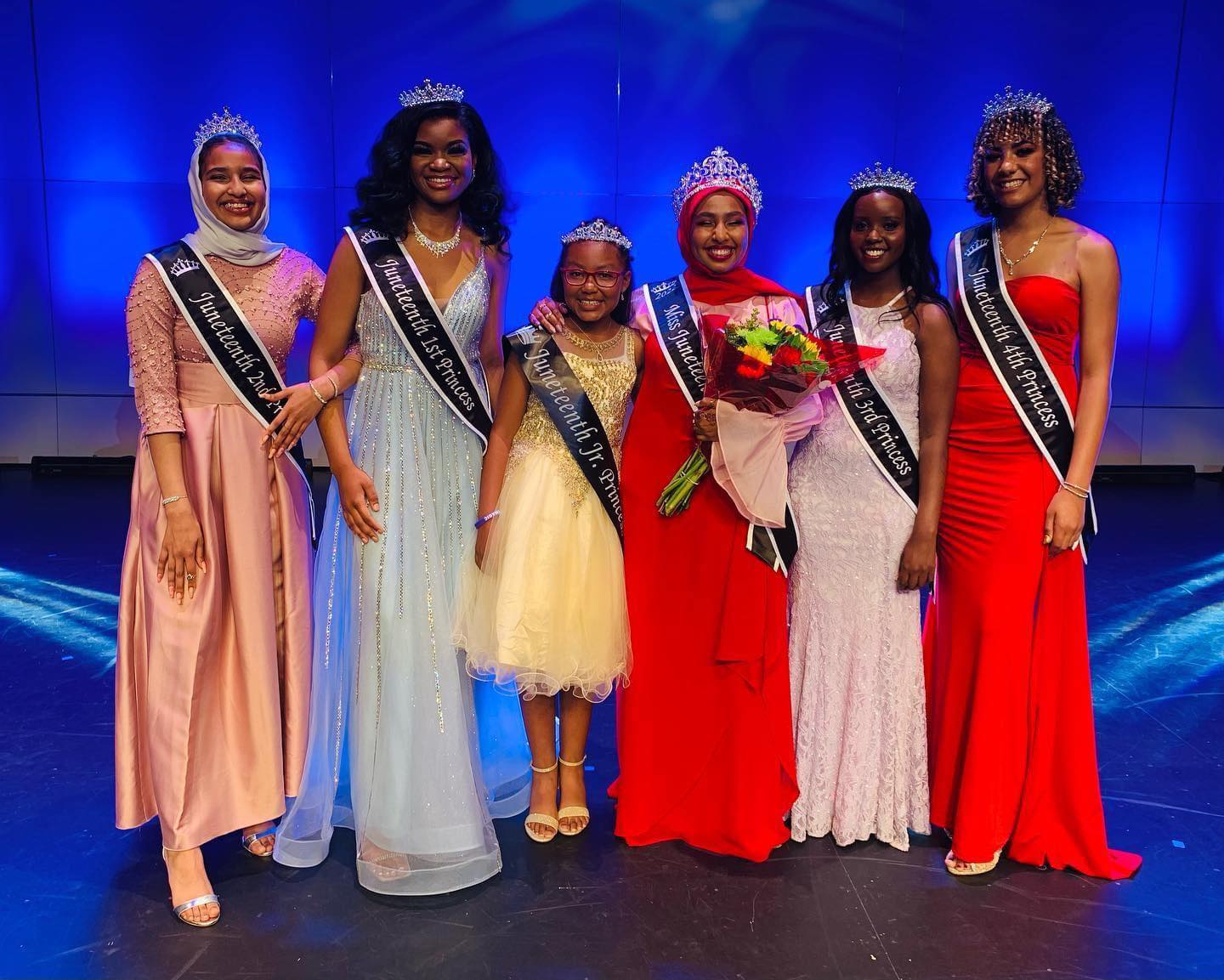 This pageant has uplifted so many young Black women in our community. What are some of the lifelong messages that you want them to be able to walk away with?
Be unapologetically Black. Be comfortable in YOUR skin. Know who you are and the greatness you possess. The future holds great possibilities; go out and get it!
How long has the pageant been running here in the Tri-Cities?
We celebrated 20 years in June 2022. The Tri-Cities Miss Juneteenth Pageant is the only one in the state of Washington.
What's next for the Miss Juneteenth Scholarship Pageant?
[We are seeking] more donations to increase our Queen's scholarship award to $15,000+. We would also like for our girls to gain enough confidence to compete in the Miss Black USA pageant.
How do businesses and organizations get involved or invest in this pageant and what it stands for?
Donate, Donate, Donate! We use CashApp: $MJSP2003
You can also send donations to:
MJSP, P.O. Box 1065
Richland, WA 99352
How important is representation in pageants to the Black community?
Representation means everything. When we see someone in a position with authority, we look up to them. It's the same with our pageant. Little girls look up to our Queen and desire to one day become Miss Juneteenth. It's important for Black girls to see someone who looks like them in these competitions. This is why we incorporated our Jr. Queen competition into our pageant. These are Black girls ages 8–11. We want them to gain experience while hanging out with MJ and her court.
When and where is the next Miss Juneteenth Pageant, and how does the community attend?
The next MJSP is on June 16, 2023 at 6 p.m. Tickets go on sale a month before the pageant.
---
Thank you for the opportunity to share about the Miss Juneteenth Scholarship Program! For further info, call: (509) 546-1573