The call comes, often in the middle of the night. It's a crisis, and we try to answer every call with YES.
The greatest asset to any nonprofit is volunteers. For us [Mikey's Chance], it's those individuals that open their homes to dogs of all sizes, ages and needs — the unwanted, the abandoned, the abused, and the sick and injured.
Our second greatest asset — and frankly, what we couldn't do without — are those individuals, businesses, and organizations that respond to our numerous requests for financial help to pay for the vet care these crisis admissions typically require.
In the past 60 days or so, we've had over 100 requests to take dogs from their owners. And we've had several crisis admissions for dogs with significant needs.
One dog, who came to us via our amazing volunteer Jennifer who is always answering the call for stray dogs in distress, was emaciated because her jaw was fractured, healed without treatment, and is misaligned so she can't eat unless her food is blended down to a thin consistency for her to lap it up. She will need followup care with WSU.
Two dogs came via Tri-Cities Animal Shelter: a puppy with strangles and an older dog with parvo who has nails so overgrown they are growing into the pads of her feet (which will require extensive vet care if she survives parvo).
One came via Benton County animal control that needed a leg amputated.
Another came via a vet clinic. The dog was surrendered because she needed a leg amputation, but the infection in her mouth was so severe that she had to have an extensive dental procedure first to clear her body of infection.
Several, including a mom and her six puppies, came to us via the Franklin County Sheriff's office. While out on calls, officers often discover animals dumped and abandoned or living in such terrible conditions that they are removed from that situation.
And the largest influx of all: 21 puppies with parvo we took in over the course of one week.
And of course, we continue to take in others that require routine vet care.
Just the dogs listed here have already cost the rescue over $15,000 with more care needed on the immediate horizon. On top of that, we have some dogs in boarding due to lack of foster homes, which also comes at a great expense. And then there's our routine vet care for spay and neuter, vaccines, etc.
While we love what we do, we can't stress enough that we need help. Every rescue needs help — foster homes are desperately needed. Could you foster a dog? We have proof that it won't break your heart and you won't want to adopt them all. Truly, the heart-breaking part of rescue is having to say you can't help….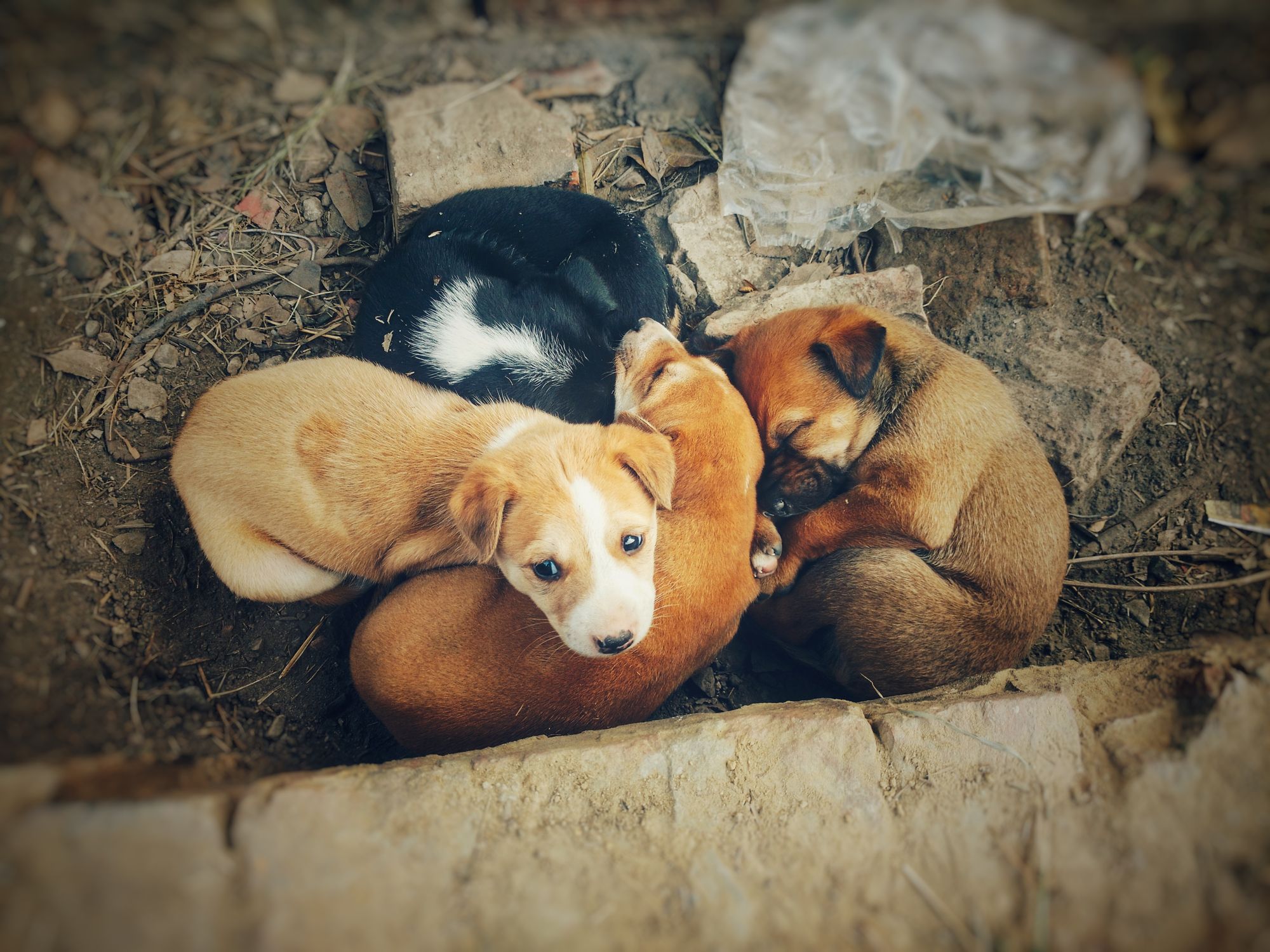 If you own a business, would you be willing to hang a flyer that would promote fostering? If so, please contact us at mikeyschanceadoptions@gmail.com, and we'll bring one over. Could you sponsor a dog in boarding? Could you sponsor a dog with special needs for training or medical care? Could you host a fundraising event? Could you host a food drive? (We go through over 3,000 pounds of dog food every month). Could you donate something of value that could be raffled, auctioned, or sold? More importantly, will you?
I'll leave you with this quote from Mary Cholmondeley:
Every day I live, I am more convinced that the waste of life lies in the love we have not given, the powers we have not used, the selfish prudence that will risk nothing and which, shirking pain, misses happiness as well.
---
Suzanne Tosten is a volunteer at Mikey's Chance. Mikey's Chance is the 2022 Queer Choice Awards winner in the category of Best Pet Rescue.
Check out the Mikey's Chance pet of the month: tumbleweird.org/tag/petofthemonth