I love spring! Flowers are growing, the sun stays up later, people are in a better mood. But one of the best parts of spring is the blossoming in publishing. Spring is the big season for publishers. If you have a favorite author, they may have a book coming out in the spring. As a little library plug here, if you want the library to let you know when your favorite author has a new book coming out, you can sign up for Author Alerts on the Mid-Columbia Libraries website! But I digress. You may have books you are looking forward to this year, and so do I! Here are some of the books I have on hold at the library.

The Diamond Eye by Kate Quinn

Release date: March 28, 2022

Lyudmila Pavlichenko was a student of history working on her dissertation and trying to raise her young son when World War II broke out. Having already received a master marksmanship ranking, she joined the Russian Army to fight for her country. With her great skill, she became a sniper for the army and was known as Lady Death. Over the course of her time in the war she recorded 309 kills. If anyone in the U.S. is familiar with her, they probably know of her because she was sent to Allied countries, including the U.S., to try to get them involved in the war. She was the first Soviet citizen ever seen by a U.S. President when she visited President Roosevelt.

I have read and reviewed books by Kate Quinn before and have always found her writing interesting and engaging. I expect this title to be no different. Some early reviews state that this title stays so close to Lyudmila's life story that it's almost biographical.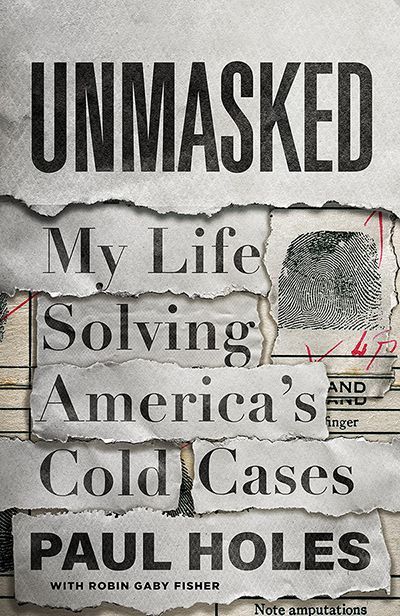 Unmasked by Paul Holes

Release date: April 26, 2022

If you love true crime, you have probably heard of Paul Holes. Possibly you have even used the popular hashtag #hotforholes. If you do not know Paul Holes, he was the lead detective on the cold case of the Golden State Killer and famously used genealogy to crack the case. He retired from the Contra County District Attorney's Office in 2018, and since then has been writing and doing a very popular podcast called The Murder Squad with investigative reporter Billy Jensen. In Unmasked, he invites readers into the mind of a criminal investigator. If you enjoyed Mindhunter, you are also likely to enjoy Unmasked.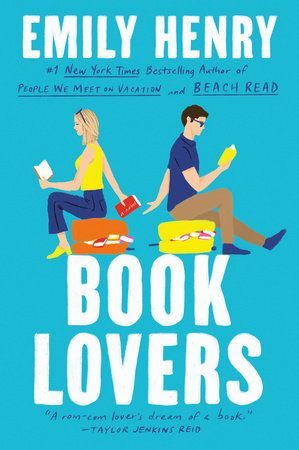 Book Lovers by Emily Henry

Release date: May 3, 2022

As it turns out, not everyone wants to read about war and murder on a nice sunshiny day, so I bring you Book Lovers. Nora Stephens is a cutthroat literary agent in New York City. Her social life isn't nonexistent, but she always seems to date men who end up finding their Hallmark movie happy ending with someone else. When her sister convinces her to take a trip to a small town for a couple of months, her sister has dreams of Nora having her own Hallmark movie moment, and Nora just dreams about going home and getting back to work. Then Nora does meet a man. Or, more accurately, discovers a rival literary agent who is also in town. It could have been a perfect meet-cute, except they have already met and it was never cute. But, sometimes there is something in the small-town air that can affect even the hardest of hearts.

Emily Henry is the author of the very popular The People We Meet on Vacation. If you are looking for a romance where the characters are real characters, this will be a great book to pick up.

Need more books to add to your TBR pile this spring? Here are some more books I'm looking forward to!

The Candy House by Jennifer Egan
The Lioness by Chris Bohjalian
Sea of Tranquility by Emily St. John Mandel
---
Sarah Johnson is a collection librarian at Mid-Columbia Libraries. She reads more than 120 books a year. In her free time, she teaches fitness classes, gardens, and brews kombucha.