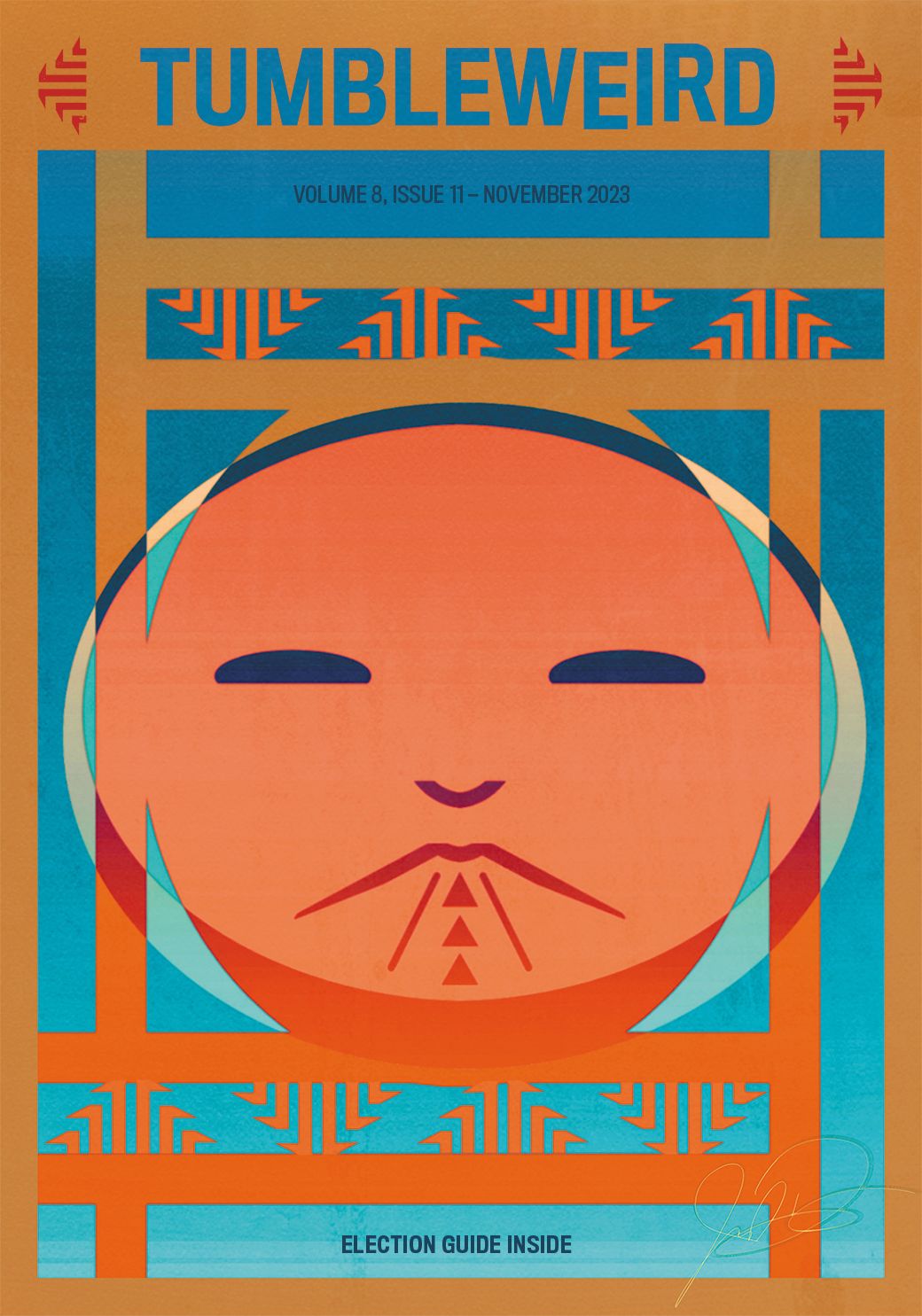 About the cover:
Red Star Frog Woman.
Multimedia.
Artist: Hiiné J. DePoe, Tututni Dené, Siletz Tribal Member. On display now at the Vollum Lounge in Reed College, Portland, at the "Maa~-xuslh-ghalh-ta" gallery exhibition.
---
ELECTION GUIDE INSIDE.
Let's take care of each other. Vote for the ones who will help make it better.
💜💜💜💜💜💜💜💜💜💜💜💜💜💜💜💜💜💜💜💜💜💜💜💜💜💜💜💜💜💜💜
tricitiesvote.com and tumbleweird.org/election-guide can help.
---
Thank you everyone who supports Tumbleweird!
Our $100+ sponsors are Jeremiah Griffith, Sara & Brendan Quinn, and Ted Miller. Our $50 sponsors are Jeff Kissel & Casey Branson. Our $30+ sponsors are Henry & Cris, Logan Moonman, and Lucky Flowers.