The Celebrants by Steven Rowley
Many years ago, five college friends made a pact to get together in Big Sur when life got especially difficult, to hold what they referred to as living funerals, a reminder to themselves and each other that life is worth living. They got together when Marielle's marriage fell apart and when Naomi's parents died. As they come together again, Jordan may have a secret to share that's so big it could upend their pact. Steven Rowley is the author of the heartwarming title The Guncle, and I expect this book to be equally endearing.
The Fiancée Farce by Alexandria Bellefleur
Tansy is tired of explaining to her family her lack of a social life so, as a bookseller, the most reasonable fake girlfriend is a cover model for many popular romance titles. Her family may never meet her, but that makes sense. She's very busy doing model things.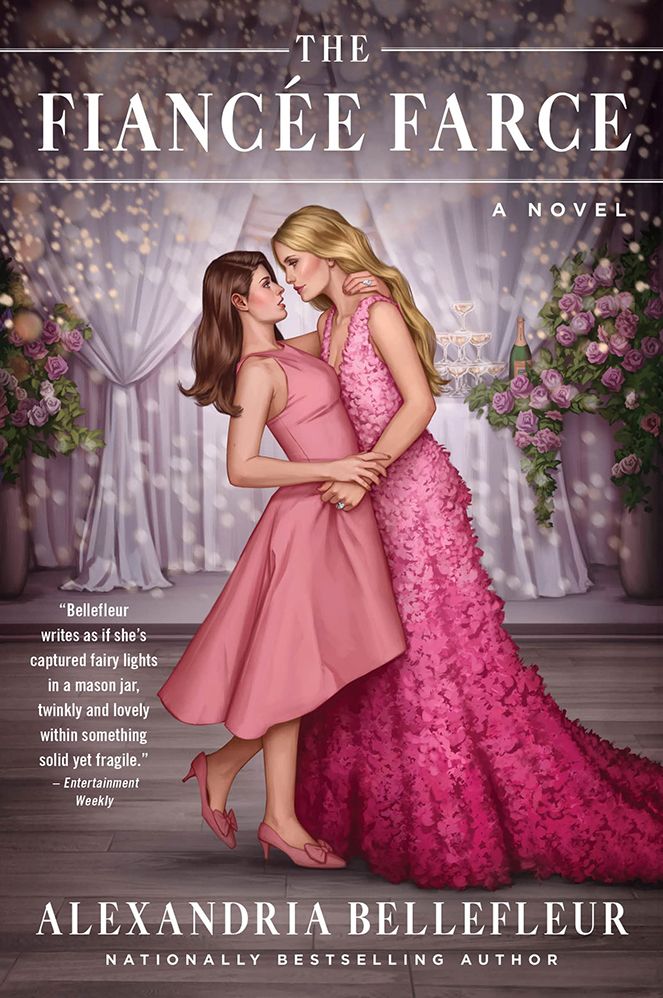 Cover model Gemma is a bit of a wild child and next in line to inherit her family's publishing company. Of course, there is a hitch. She must be married to inherit. When Gemma discovers there's already someone pretending to be her girlfriend, she decides to go ahead and announce their engagement. All they need to do to get what they want is to be able to fake a love for each other. Or do they?
Bestselling author Alexandria Bellefleur is a Lambda award winner.
Some Desperate Glory by Emily Tesh
Debut author Emily Tesh brings us a queer space opera about war, family, and becoming who you must be. Kyr has trained her entire life to fight for the destroyed planet earth, but when she is assigned to the nursery to give birth to sons until it kills her, she realizes that she must take matters into her own hands. Along with her brother's friend and a lonely, captive alien, Kyr escapes into a universe more dangerous and wondrous than she could ever have imagined.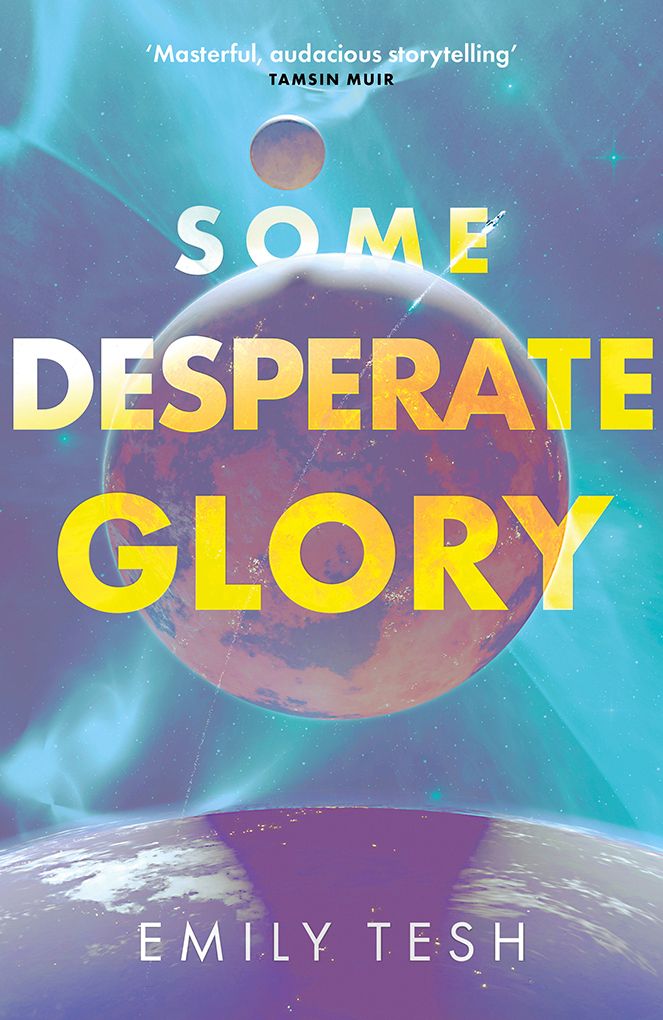 Flux by Jinwoo Chong
Do you enjoy speculative fiction, detective noir, '80s crime drama, and exploring whiteness and the development of Asian identity in America? Well, here is the book for you. Another debut author on our list, Jinwoo Chong brings us into the world of Bo, Brandon, and Blue. On the surface, they have no relation to each other at all, but through an '80s detective show, they find they are more interconnected than they could have imagined. As their lives spin out of control, they must discover if the past can ever be changed and where the truth really lies.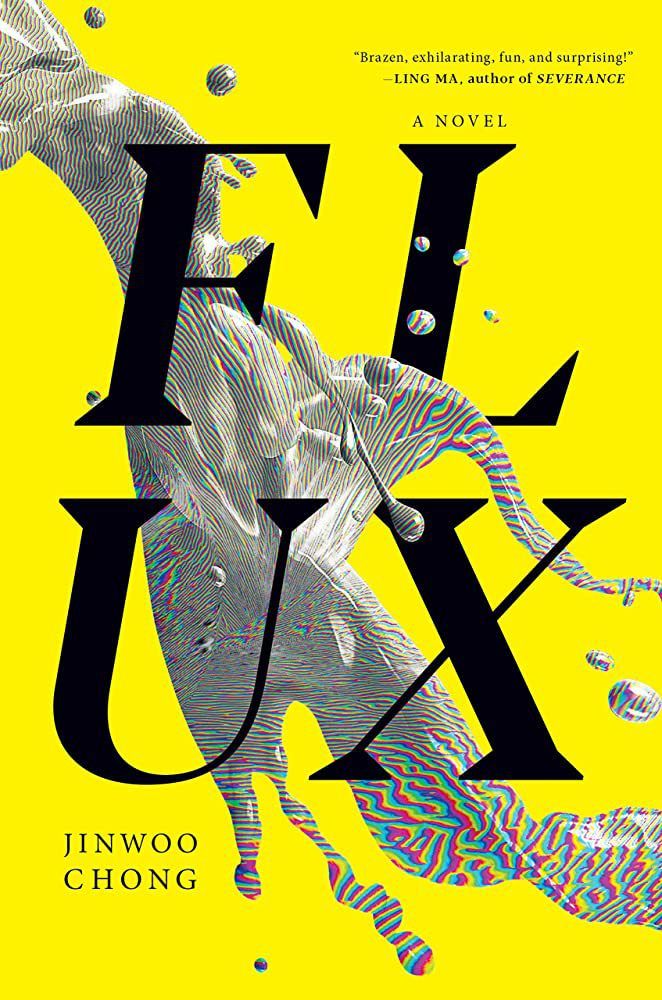 Small Joys by Elvin James Mensah
Harley's life is not going well. He has dropped out of college and moved back to his small English town where he works at a movie theater. Estranged from his father and feeling nothing is left for him in this life, Harley is about to make a life ending decision. When his attempt is disrupted by his new roommate, Muddy, his life starts to turn around. Pulled into a friend group that brings him back to life, Harley starts to believe life might be worth living. But while friendship can bring you up, it can also pull you down. When secrets and jealousies invade his friend group, can Harley keep his optimism alive?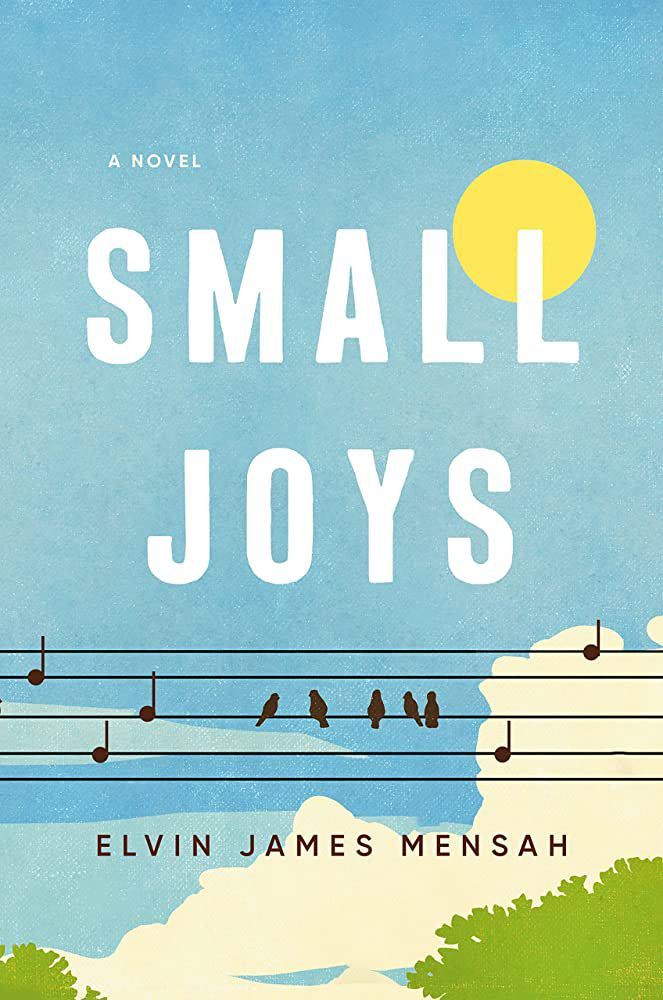 All my selections this month were fiction but if you are interested in nonfiction that addresses LGBTQIA+ issues, here are some new titles to look for:
Hijab Butch Blues by Lamya H.
Say the Right Thing: How to talk about identity, diversity and justice by Kenji Yoshino
When They Tell You to be Good by Prince Shakur
---
Sarah Johnson is a collection librarian at Mid-Columbia Libraries. She reads more than 120 books a year. In her free time, she teaches fitness classes, gardens, and brews kombucha.