Black Panther: Wakanda Forever
PG-13 2h 41m
This sequel is a tribute to the passing of its star and hero, King T'Challa (Chadwick Boseman). It opens with his funeral, a gorgeous and visually stunning sequence that packs an emotional wallop. We are immediately thrown into Wakanda's conflict with other world powers now seeking vibranium of their own. Queen Ramonda (Angela Bassett) defends her country at the U.N. and struggles with new political realities. T'Challa's sister Shuri (Letitia Wright) has thrown herself into her work to avoid her grief. But soon, Wakanda is forced to deal with another threat from outside: the underwater kingdom of Talokan, led by King Namor (an engaging and menacing Tenoch Huerta), who has his own store of vibranium. He is eager to use it against the surface world that devastated his Central American ancestors. He wants an alliance with Wakanda to destroy the rest of the world. Queen Ramonda refuses and Namor attacks Wakanda.
This movie tries to be and do too much; I can't imagine the pressure on director Ryan Coogler to follow up a worldwide blockbuster like Black Panther (2018). The movie had to honor Boseman, grieve him, set up a new spinoff TV series, be a big hit, set up the sequel, AND select a new Black Panther. It accomplished some of those goals but felt like it should have been two movies. It still has the magnificent look of Wakanda. The new kingdom of Talokan was lavishly portrayed and there are some good performances from Bassett, Huerta, Lupita Nyong'o as Nakia, and Danai Gurira as Okoye. As always, stay for the end credits.
SEE IT IF YOU'RE DOWN WITH: Black Panther, MCU, honoring Boseman, action movies, Angela Bassett, Letitia Wright, Tenoch Huerta, Lupita Nyong'o, Danai Gurira.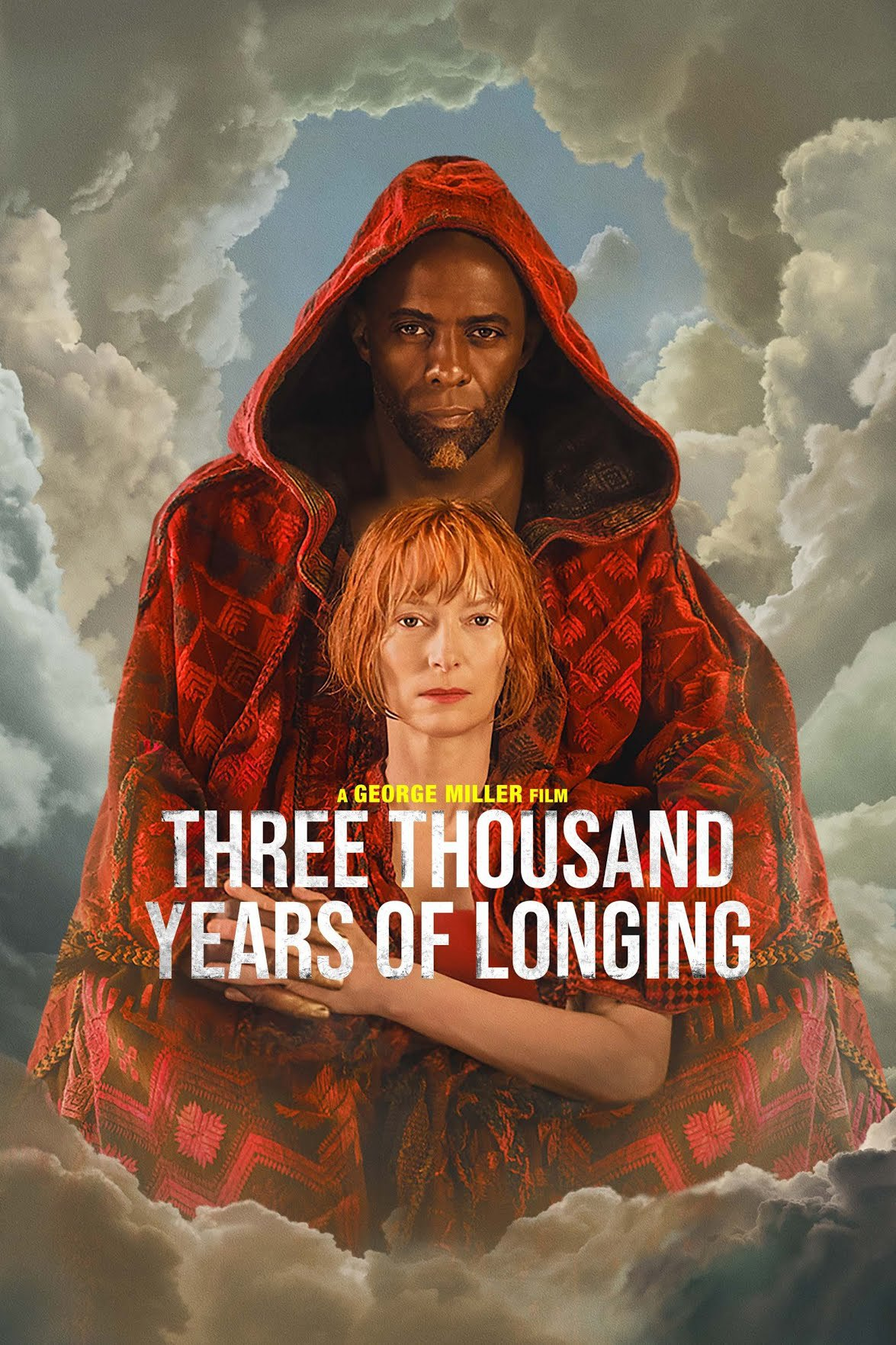 Three Thousand Years of Longing
R 1h 48m
Dr. Alithea Binnie (Tilda Swinton) is a scholar of story and myths. She has chosen a solitary academic life and loves it. She's visiting Istanbul for a conference and buys a beautiful bottle as a souvenir. A djinn (Idris Elba) inside emerges and offers Alithea three wishes. She knows all the stories of wishes gone awry, so she spends time deciding if the djinn is real. Then, deciding IF she will make a wish and the nature of it, if she does. Swinton and Elba have real romantic chemistry. The movie asks a lot of philosophical questions in an entertaining fashion. It is visually arresting and quietly but passionately powerful. When Alithea finally makes her wish, it is a surprise.
SEE IT IF YOU'RE DOWN WITH: Watching two incredible actors pose philosophical questions about humanity in an endearing fashion, fantasy films, romantic films, philosophical films, Tilda Swinton, Idris Elba.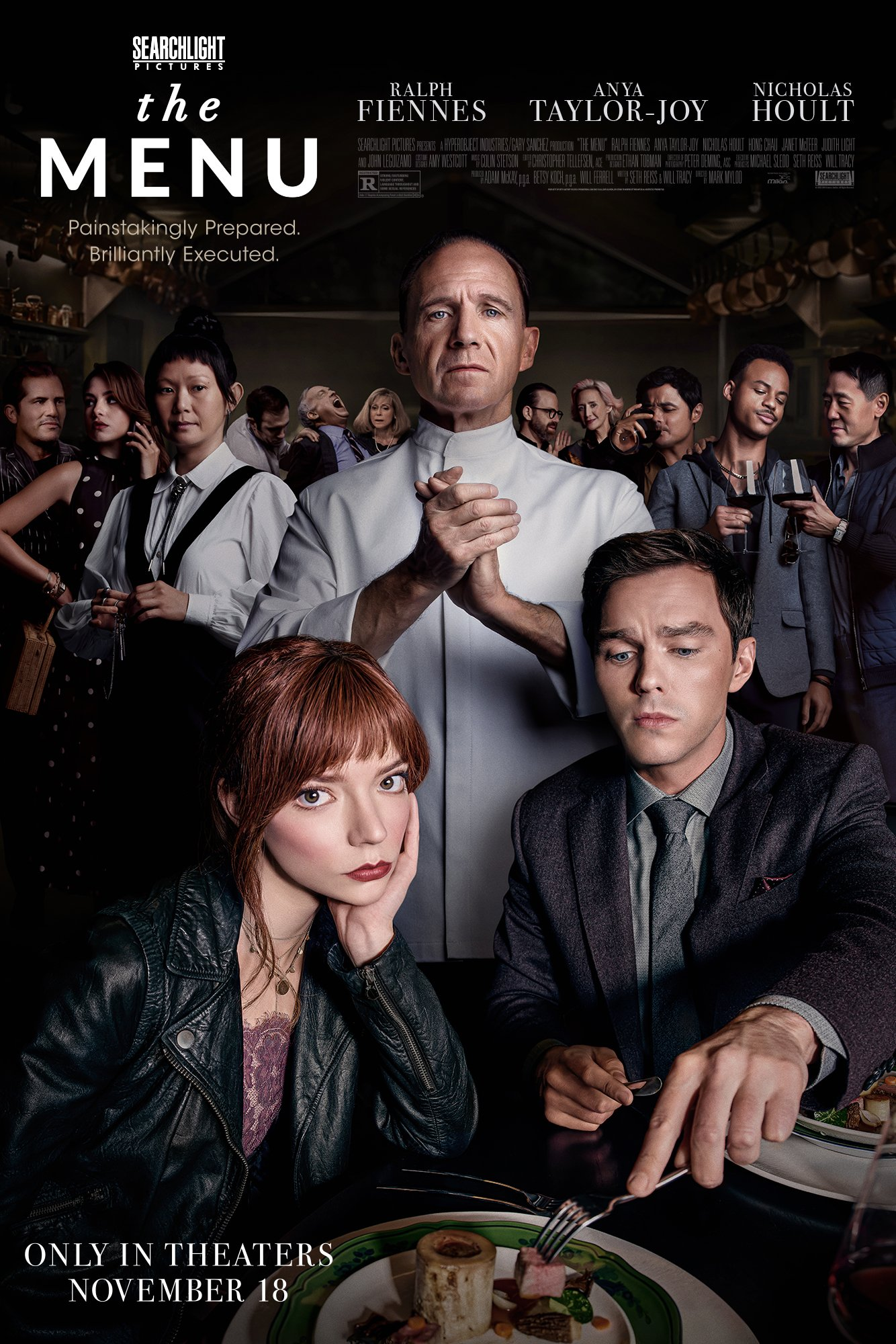 The Menu
R 1h 47m
Chef Slowik (Ralph Fiennes) runs an exclusive five-star restaurant on an island. He only invites a few special guests at a time to the restaurant and runs the place like a boot camp for effete, wannabe gourmet chefs. Tyler (Nicholas Hoult) is an overtly obsessed foodie who invites Margot (Anya Taylor-Joy) out for the meal of a lifetime. As the meal service begins, it becomes obvious that Slowik chose these guests for a specific reason. As the guests begin to realize they may be eating the last meals of their lives, they panic. Slowik lets them go outside and try to flee, but they soon discover there is no way off the island. Slowik then has them dragged back into the restaurant, which is when the real unwinding of the story begins. But I don't want to give too much away.
The story was intriguing; its plot points satisfy as well as provide a literal feast for the eyes. The menu items are described on the screen and your mouth will water! There are so many excellent moments in the film as it comments on celebrity culture, foodie culture, our obsession with billionaires, and money. It's beautifully acted and precisely directed for an excellent and occasionally gory and humorous film experience.
SEE IT IF YOU'RE DOWN WITH: Foodie culture, social commentary, excellent acting with a bit of violence, Ralph Fiennes, Anya Taylor-Joy, Nicholas Hoult.
---
Happy Holidays and remember, Academy Award nominations come out Jan. 24, 2023, so get to the theaters to see the still-to-be-released movies of 2022!
---
Alanna Smithee is a former employee of the Academy of Motion Picture Arts & Sciences and a lifelong movie fan. She is also a board member of the TRIFI Film Festival.