What Theresa Roosendaal remembers about the beginning is the children. "I remember a lot of kids, . . . kids playing games with rubber bands (stringing them together and jumping over them) . . . having kids over to our house after a big snowfall in December to go sledding. What a fun time we had introducing the kids to snow." Theresa is the Executive Director of B5, a Kennewick non-profit serving refugee and immigrant families. It started when a staff member of World Relief, Kristina Junge, connected with Theresa and other members of Family of Faith Church in Kennewick, encouraging them to mentor a newly arrived refugee family. That first family was quick to invite other new families to join them at Family of Faith Church. Most of these families were Karen — pronounced Kah-Ren' (/kəˈrɛn/) — people from Myanmar.
Among those children that Theresa remembers was eight-year-old Tho Mu Paw. Today, fourteen years later, Tho Mu Paw is the site coordinator for the 21st Century afterschool program located at B5.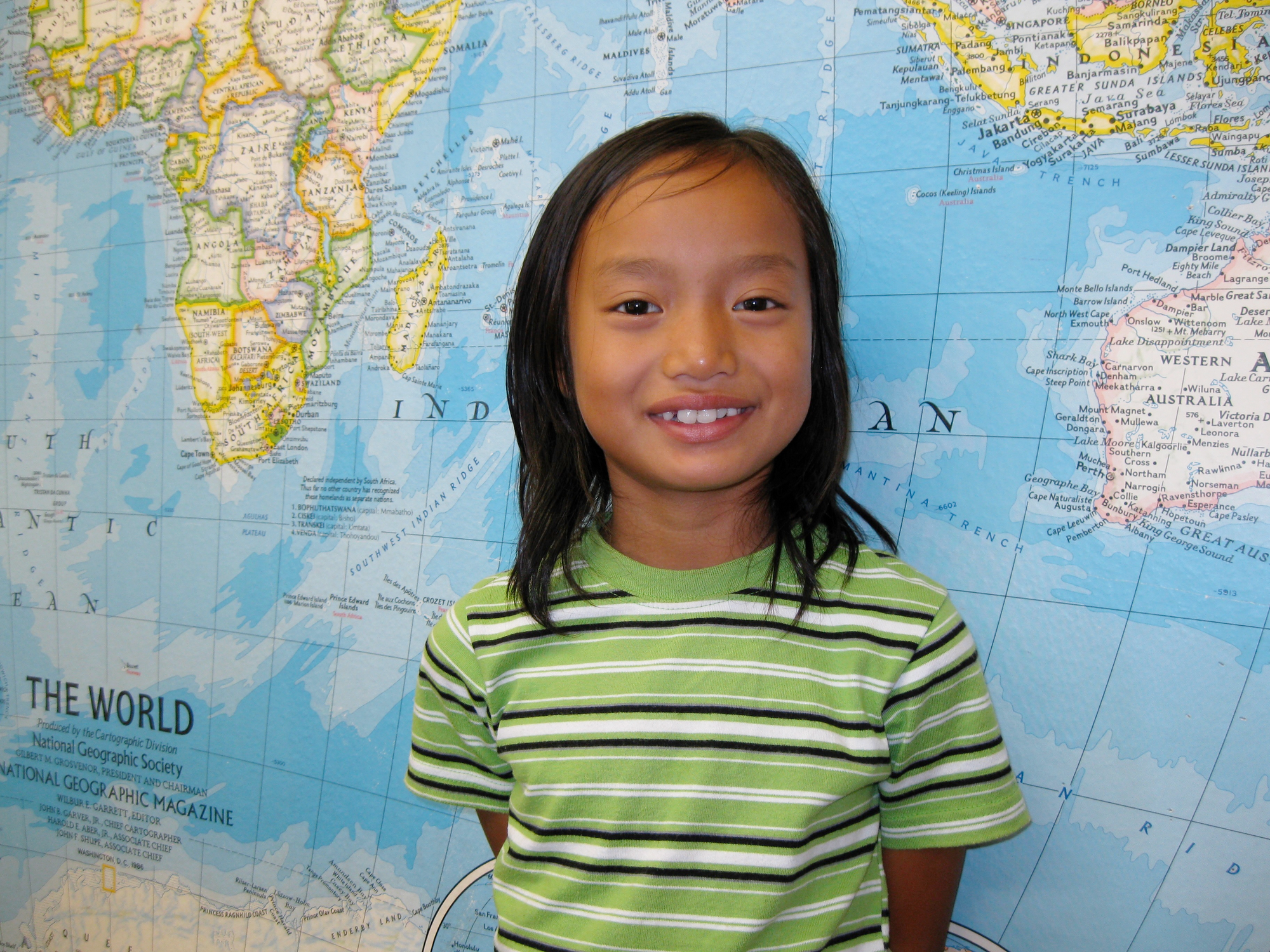 When Tho Mu Paw started school in Kennewick, she was in the third grade. On her first day at Westgate Elementary, the teacher had put name cards on each desk. Each student was supposed to find their name. All these years later, Tho Mu Paw remembers sitting in someone else's spot. She felt lost, while the other children seemed to know what to do. Her tribal language, Karen, doesn't use the English alphabet. She couldn't recognize her own name.
Tho Mu Paw was born at Umpiem Mai refugee camp on the border between Myanmar and Thailand. Because she and her sister Lay Kler Paw were born in Umpiem Mai, they didn't have any official citizenship — even in Myanmar or Thailand — until they became U.S. citizens in 2015. Their brother, Eh Ta Taw, had been born in Myanmar before his parents fled.
Her father, Bay Lay, was forced by the Burma Army to leave his home near the town of Kyaukkyi. All the Karen people living there were told to leave. When Bay Lay tried to continue to work on a nearby farm, soldiers began shooting at the people on the road he traveled to get there, and Bay Lay knew he had to flee. He crossed the border to Thailand, where he helped to build a camp using bamboo from the forest. Later, his wife Ku Gay and 3-year-old Eh Ta Taw followed.
When the United Nations offered the people in his camp a chance to apply to enter the U.S. as refugees, Bay Lay took the opportunity. He felt he had little choice. His family couldn't return to his home in Burma, and life in the camp held no future for him or his children. The U.N. provided some basic nutrition, but the refugees were not allowed to leave the camp to work, hunt, or gather food.
In 2008, after months of paperwork, interviews, and background and health checks, the family arrived in Kennewick with the help of World Relief, the agency that handles resettlement in this area. Bay Lay and Ku Gay's family was one of many that had come at the invitation of the U.S. government as refugees. To qualify for refugee status, they must be fleeing documented persecution because of race, religion, national origin, political opinion, or social group. The process of investigating and approving potential refugees usually takes between 18 and 36 months.
Within weeks of arrival, Bay Lay was employed at the Tyson plant at Wallula, where he has worked for the last 14 years. As Tho Mu Paw and her siblings progressed through Kennewick schools, they found help at B5, then known as the Family Learning Center. The group that began through Theresa's church received a grant that allowed it to rent an apartment in central Kennewick, just across the parking lot from the Bay Lay family's first apartment. In 2014, B5 officially became a 501(c)(3) non-profit.
At B5, the children received help with their homework, and they also were given the chance to experience American culture. Tho Mu Paw remembers trips to the zoo in Portland. And in high school, she was part of a girls book group. The group read Malala Yousafzai's memoir, I am Malala, and then four of them went with their leader to hear Malala speak in Seattle. "That was my first time going to Seattle," recalls Tho Mu Paw. "Those are experiences and memories that I will always cherish because without B5… those experiences wouldn't exist."
Tho Mu Paw found help at B5, but she also helped others. When she was a junior in high school, Theresa Roosendaal brought her along to a workshop for teachers led by Dr. Eric Johnson of WSU Tri-Cities. Tho Mu Paw shared her experiences as a student in order to help the teachers better serve their multilingual students who come to the TriCities as refugees. Afterward, Eric asked her what she planned to do after high-school. The conversation that ensued began Tho Mu Paw's journey to attend WSU Tri-Cities and graduate in 2022 with a degree in education. She credits Eric as a help and mentor throughout her years at WSU.
Now, Tho Mu Paw uses her degree to teach others at B5.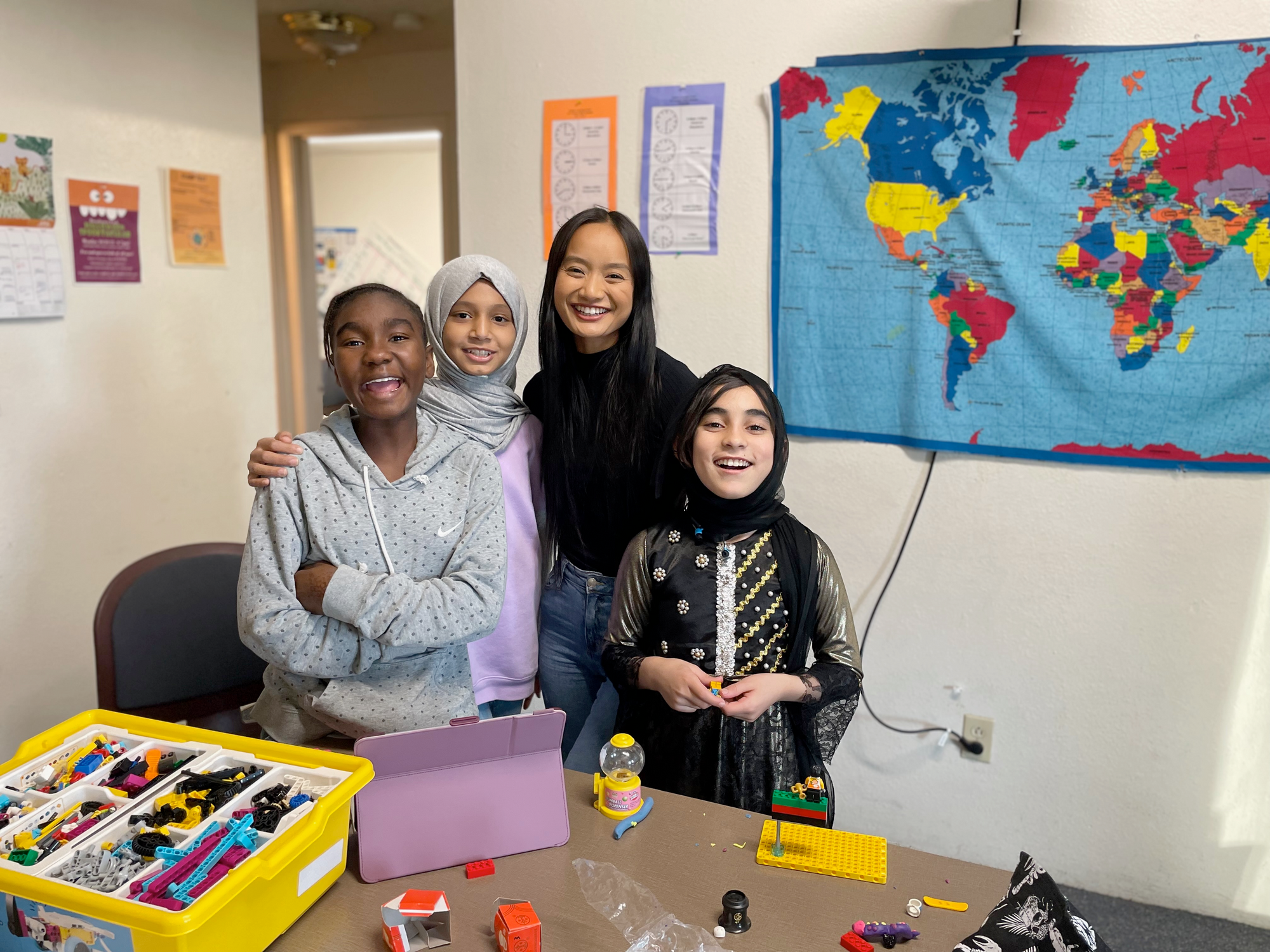 One of her afterschool students is fourth-grader Qamar Alsousi. The Alsousi family arrived in Kennewick this May after fleeing Syria for Jordan. The family spent about ten years in Jordan. They were screened for entry to the U.S. twice and were approved for resettlement in late 2016. After withdrawing their children from school and getting rid of the possessions they could not take with them, then-President Trump signed the executive order that suspended the resettlement of all refugees from Syria. "We cried," remembers Qamar's mother, Kadria. "[Now,] it's like a dream when we come in. Really, are we in America?"
Today, B5 offers services that help the whole Alsousi family. Qamar attends the after-school program led by Tho Mu Paw. Her older brother and sister, Abet (Abdullatif), and Alma receive tutoring and homework help. Their parents have both attended English classes offered for adults. Their father, Mohammed, now works at Tyson Foods, while Kadria, a former teacher, continues to improve her English skills in a class offered through the LEP Pathways program.
At the beginning of this school year, there were days when Qamar came home from school upset that she couldn't understand her teacher or do her homework. But with the help of the services at B5, and after giving herself time to learn and adjust, Qamar can now follow the teacher's directions and complete her homework. Theresa says, "It's beautiful to watch that fear and worry change into confidence as she grows in her understanding. She's blessed to be starting school in fourth grade, where she has more time for language acquisition and developing her English skills."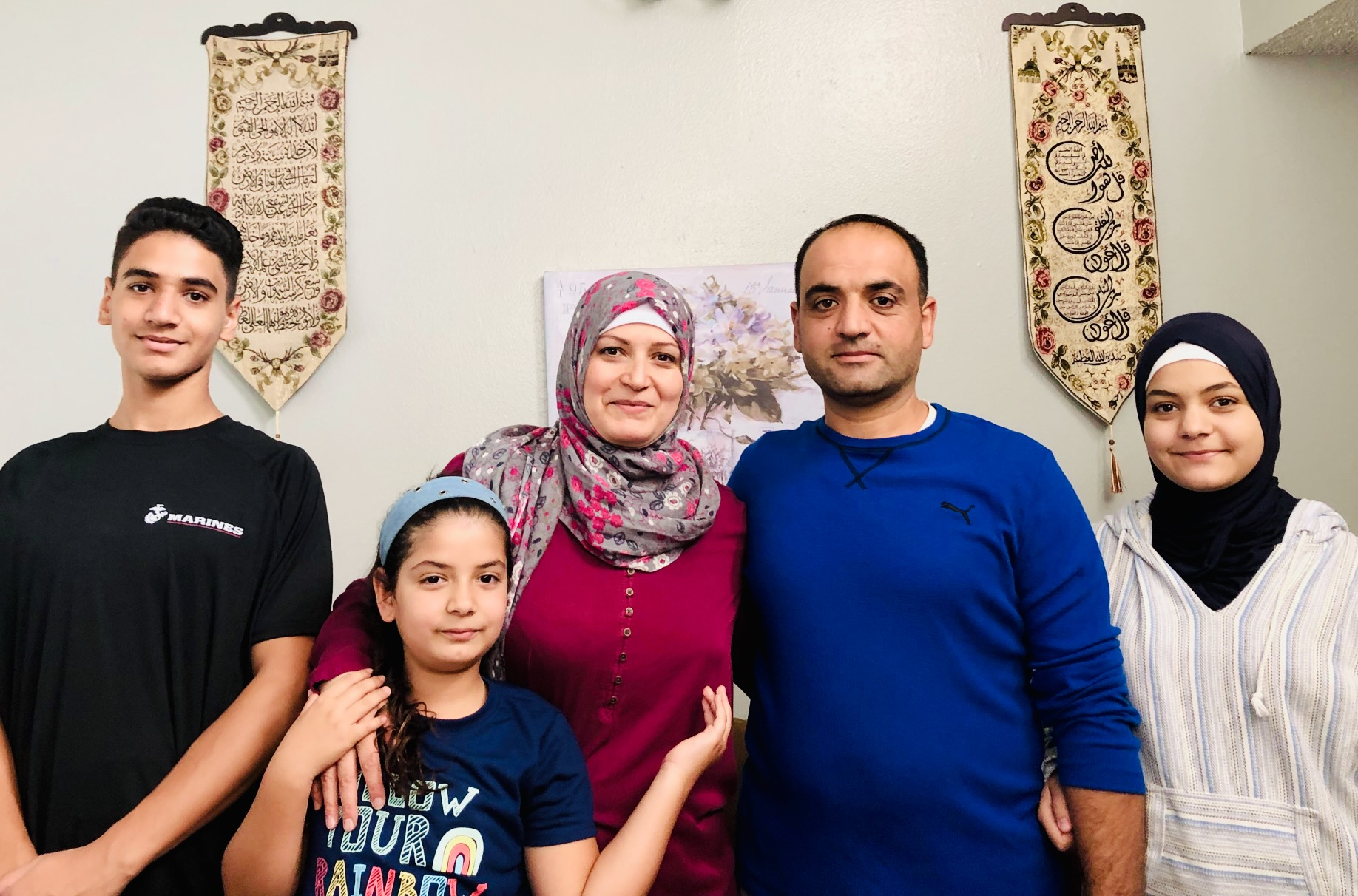 B5 currently serves over 100 K-12 students who have been in the US for 5 years or less. Over 125 adults have attended English classes this year. These are people who come from Afghanistan, Ukraine, Somalia, Sudan, Syria, Congo, Burma, Cuba, Guatemala, El Salvador, Honduras, Columbia, and Venezuela.
Looking back on over fourteen years of working with refugee families, Theresa says, "It's nice to have Bay Lay's kids grow up with the program and then be part of the leadership. Both Lay Kler Paw and Tho Mu Paw have worked for us, And Eh Ta Taw is on our board. They continue to care for new arrivals — not just those from their own Karen community, but for people like the Alsousi family, a family that is very different from them culturally, religiously, and ethnically. They've learned that when we welcome and walk alongside others in community, when we turn strangers into friends, we all thrive."
---
Pam Henager lives in Kennewick and is a volunteer at B5.
Learn more at thriveatb5.org.