Tri-Cities has a goodhearted spirit and despite all the divisive rhetoric around us, many committed individuals demonstrate that our city is a giving community. So many people are spending too much time posting their opinion online, but really, how better to change the world than just get out there and roll up your sleeves?
The 'social distancing' era resulted in people hunkering down more in their homes, avoiding contact with their community and building an online audience instead. It was in place to prevent us from COVID, but after this period it has also made us feel isolated and more stressed. The lack of volunteerism is expressed in remarks from nonprofit board members that it seems 'easier to receive money'.
Now in post-pandemic life, it is time to look around and recognize all the opportunities to reconnect with the local community.
Retired and feeling anxious or isolated?
According to a research report* published in the Journal of Happiness Studies in 2020, volunteering among adults ages 60 and over provides benefits to physical and mental health. Retirees who volunteer report better physical health than non-volunteers. Research also has shown that volunteering leads to lower rates of depression and anxiety, especially for people 65 and older. Looks like great news and an appropriate call to action in this post-pandemic era.
Learning new skills
In the same study, participants between 16 and 24 were also benefiting from volunteering. Being a volunteer, building new social connections, and learning new skills in a no pressure environment can make you feel good about yourself and provide a 'warm feeling' because of helping others. Volunteering can accelerate a career transition. It can enhance your resume after a lay-off during a recession, bridging the dreaded 'gap' that recruiters always perceive as a red flag when considering you for a position.
Unpaid volunteers are often the glue that holds a community together. I personally was involved in the three highlights on the right, but if you go to www.volunteertricities.org, you can easily find a purpose aligned with your interest or passion.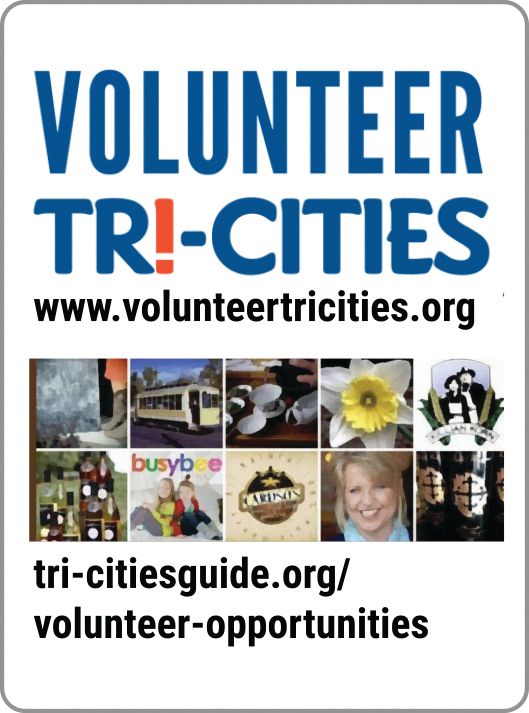 Sources:
Washington Post: https://www.washingtonpost.com/lifestyle/2020/07/29/volunteer-happy-mental-health
Journal of Happiness Studies: https://link.springer.com/article/10.1007/s10902-020-00242-8
---
Bicycles for kids.
Wheelhouse Community Bike Shop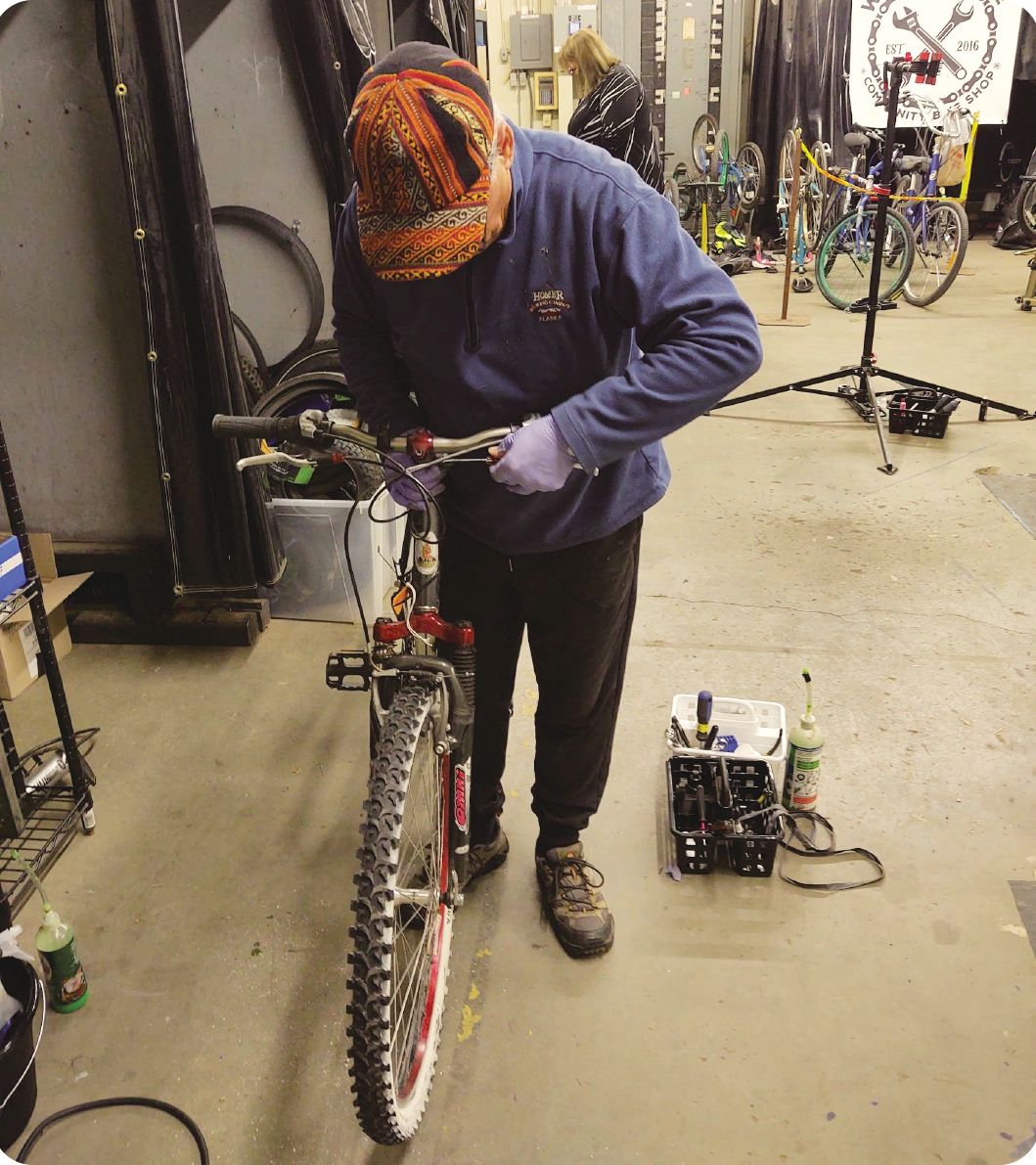 It was a busy Saturday in November. The event was 'Help Wheelhouse Get Bikes Ready for Christmas' and the shop on the Columbia Basin College (CBC) campus in Pasco was filled with volunteers and bicycles that needed light repair or cleaning. Tasks such as replacing tires and injecting slime to prevent punctures are very common and can be done without having advanced skills in bicycle repair. As a volunteer, you are not only providing kids access to bikes, but you also learn to repair them along the way!
The Wheelhouse Community bike shop used to have a storefront in downtown Kennewick. In early 2022, they moved to the CBC campus in Pasco. "Not having to maintain a retail front is a lot easier." according to Maggie Shearer, the president of the nonprofit.
"Now with just a place for the shop, people can be invited to repair events, which is so much easier to manage." During 2022 Wheelhouse received hundreds of bicycles and when the year closes they will have donated close to 300 bicycles total.
Looking for volunteers & partners
Maggie explains that it is not about just donating a bicycle, but adding training to encourage a bicycling culture. The partnership with CBC includes road safety training and a teacher meeting up with kids to bike as a group to school. They want more volunteers to help fix bikes and provide classes.
Follow events on Facebook or go to: wheelhouse.bike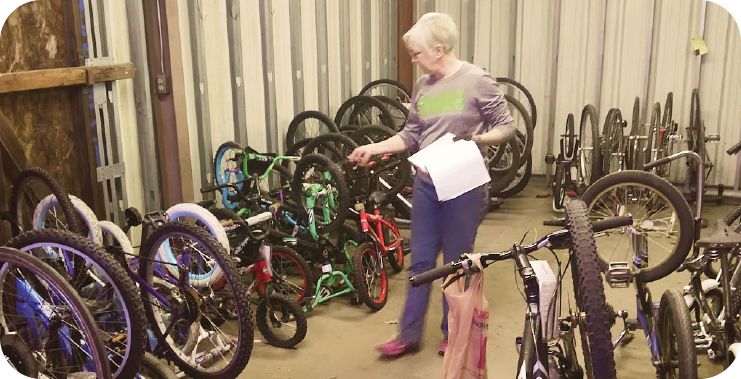 ---
Fresh food for everyone.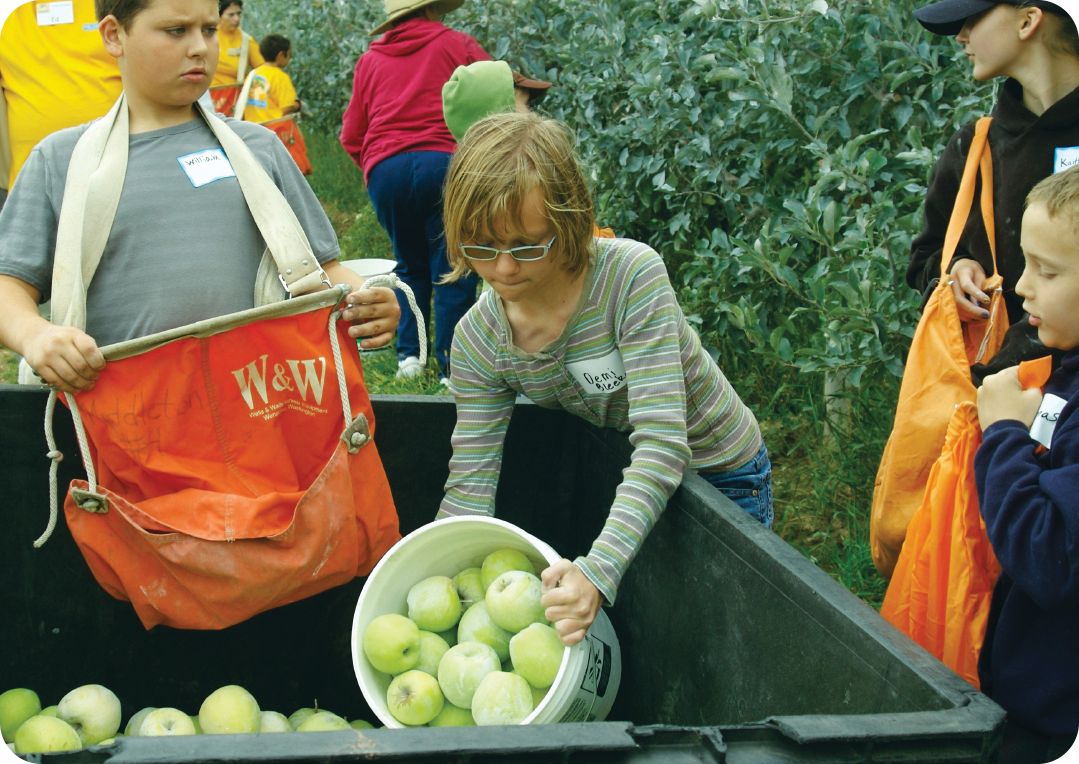 With a population of 250,000 in Tri-Cities, about 27,000 people seek food at a local food bank every month. Nearly half of those afflicted with hunger and food insecurity are children.
Surrounded by highly productive fields, it is evident that no one should be hungry in the Tri-Cities. Farms regularly discard crops if they have minor physical damage or even size irregularity. They also may not be able to sell the crop if there's been an especially plentiful season. Instead of letting this perfectly consumable food go to waste, volunteers with Fields of Grace pick the produce on the fields and deliver the foods to people in need throughout the harvest season, from June through early November. In addition to rescuing food from the fields, Fields of Grace takes donations directly from farms and farmers markets. They also pick produce from residential sites for homeowners who are not able to, then donate it to the food bank. The growers also experience the warm feeling of helping people in need, and others offer their 'first fruits' to be taken. Volunteers have fun visiting with friends and meeting new people from a variety of backgrounds who have a similar love for working on the farm, and for giving. And a bonus is the chance to bring some fresh produce home straight from the field!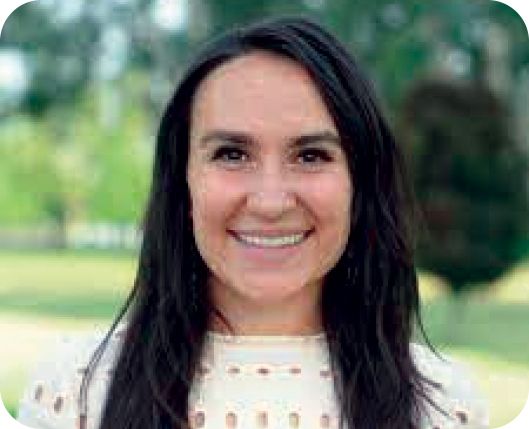 Ettie Blankingship became the new director of Fields of Grace this year, which is a faith-based nonprofit, inspired by the bible verse Leviticus 19:9–10: "When you reap the harvest of your land, you shall not reap your field right up to its edge, neither shall you gather the gleanings after your harvest. And you shall not strip your vineyard bare, neither shall you gather the fallen grapes of your vineyard. You shall leave them for the poor and for the sojourner." (ESV). Fields of Grace works with churches in the Tri-Cities and also welcomes others to volunteer with them.
Looking for volunteers.
According to Ettie, there is a great need for hands to pick produce from the field and for drivers able to transport it with trucks and trailers.
She mentioned it is a perfect opportunity for families with kids who can learn hands-on about agriculture and all the crops growing locally on the fields around us.
Visit Fields-of-grace.com or connect on Facebook.
---
Rowing for Youth.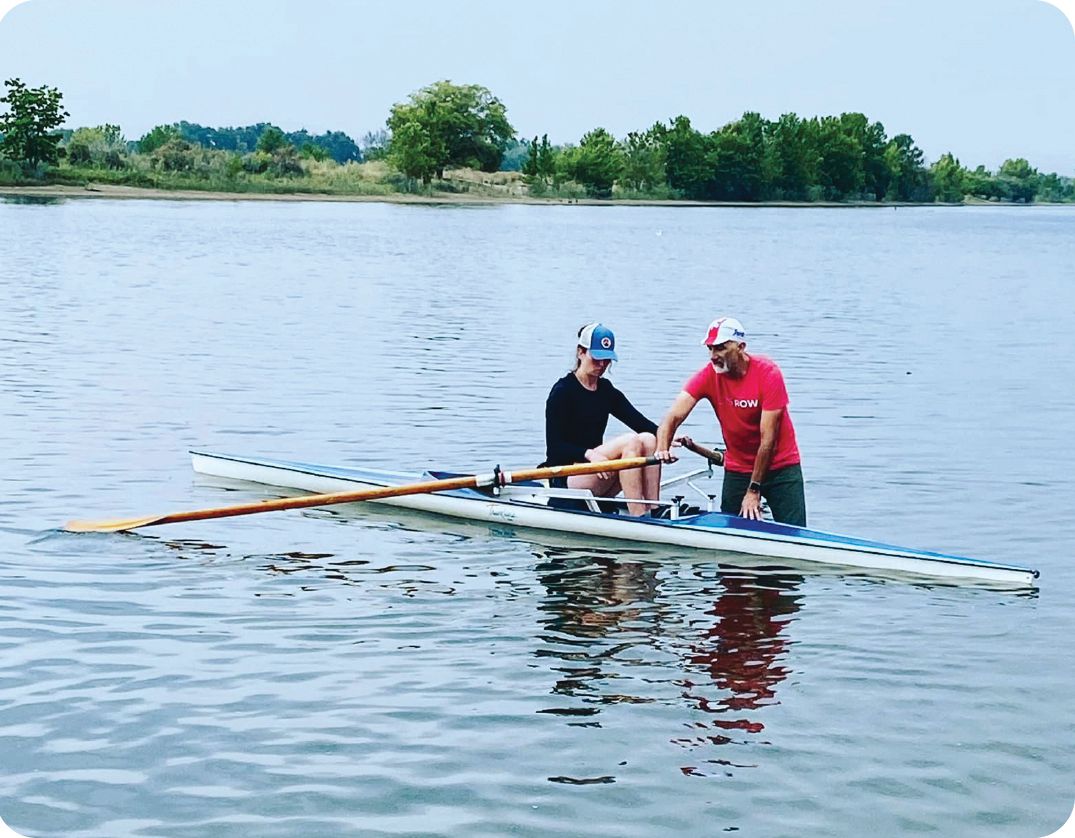 A group of rowing enthusiasts met in 2021 and decided to start this very cool initiative to bring the sport of rowing to the Tri-Cities. With so much water around here, it is a surprise rowing hasn't taken off before now in the region. The closest rowing club is the WSU college rowing facility in Pullman.
There are two locations the rowers are launching their boats from: at Leslie Grove park in Richland and at Osprey Point in Pasco. At both locations, rowers walk in the water to launch the boat (called 'beaching'). For the short term, the Tri-Cities Rowing Association's (TCRA) goal is to gain momentum and grow a group of master rowers; but for the future, the ambition is to build programs for youth to include middle and high school programs. Rowing is an excellent sport for youth as it fosters team spirit, discipline, and healthy exercise.
For the past year, rowers gathered from spring to fall for an 'open row' and everyone who showed up had a seat in one of the boats available.
Novice rowers were mixed with experienced rowers so there was an opportunity to learn fast. In 2023, TCRA will hold several 'learn-to-row sessions' specifically geared to brand new rowers, as well as practices and regatta opportunities for those looking to train on a regular basis.
Looking for experienced rowers & major funding.
Have you rowed in college or elsewhere and moved to the Tri-Cities? They need your help in building the master core. This enables more training to newcomers, grows the sport, and ultimately solidifies a basis for youth programs. More boats will have to be purchased and a permanent boathouse needs to be constructed. TCRA is a 501(c)(3) and more information about the organization can be found at www.rowtc.org.
Get in touch: rowtc.org