easyday (From left: Griffin, Chase, James, and Luke) at The Emerald of Siam
The Tri-Cities has long had a thriving music scene. Tony Moser documented the strength, independence, and mutually supportive nature of the local music scene of the '90s in his film All Ages Show. As the music industry has changed dramatically over the last few decades, Tri-Cities bands continue to form, evolve, regroup, and make a name for themselves.
Venues like the Emerald of Siam and the success of the sold out Uptown Getdown music festival this June show how our community supports local bands. And soon, we will be able to add the reopened Ray's Golden Lion to the list of supportive venues. Local indie music is one of the things I love about our community.
One of the latest bands to enter the scene is easyday. I met the band last month at Caterpillar Café to talk about their music, their friendship, and what they think of the Tri-Cities music scene.
The easyday origin story
The current members of easyday are lead guitarist Luke Vesely (20), drummer James Bruce (19), bassist Griffin Durham (20), and vocalist/guitarist Chase Krank (20). They have each been playing music with one group or another since they were in middle school but only came together as a band on New Year's Day 2023.
In the summer of 2021, Luke and Chase started writing songs together, recorded a few of them, and realized they wanted to actually start a band. I asked how they came up with the name easyday, and Luke said they started out with a different name, but right after they released their first songs on August 16, 2021, they decided easyday would be their band name — all one word, all lower case. Any more about their name they want to leave up to their audience to decide.
Luke and Chase wrote and produced their first album, In the Beginning, but wanted a full band to play live shows. Griffin had played a few shows with Luke and Chase, but they needed a drummer. Luke's best friend James was a full-time student at Michigan State University and Luke's first choice for a drummer, so James moved back to join easyday.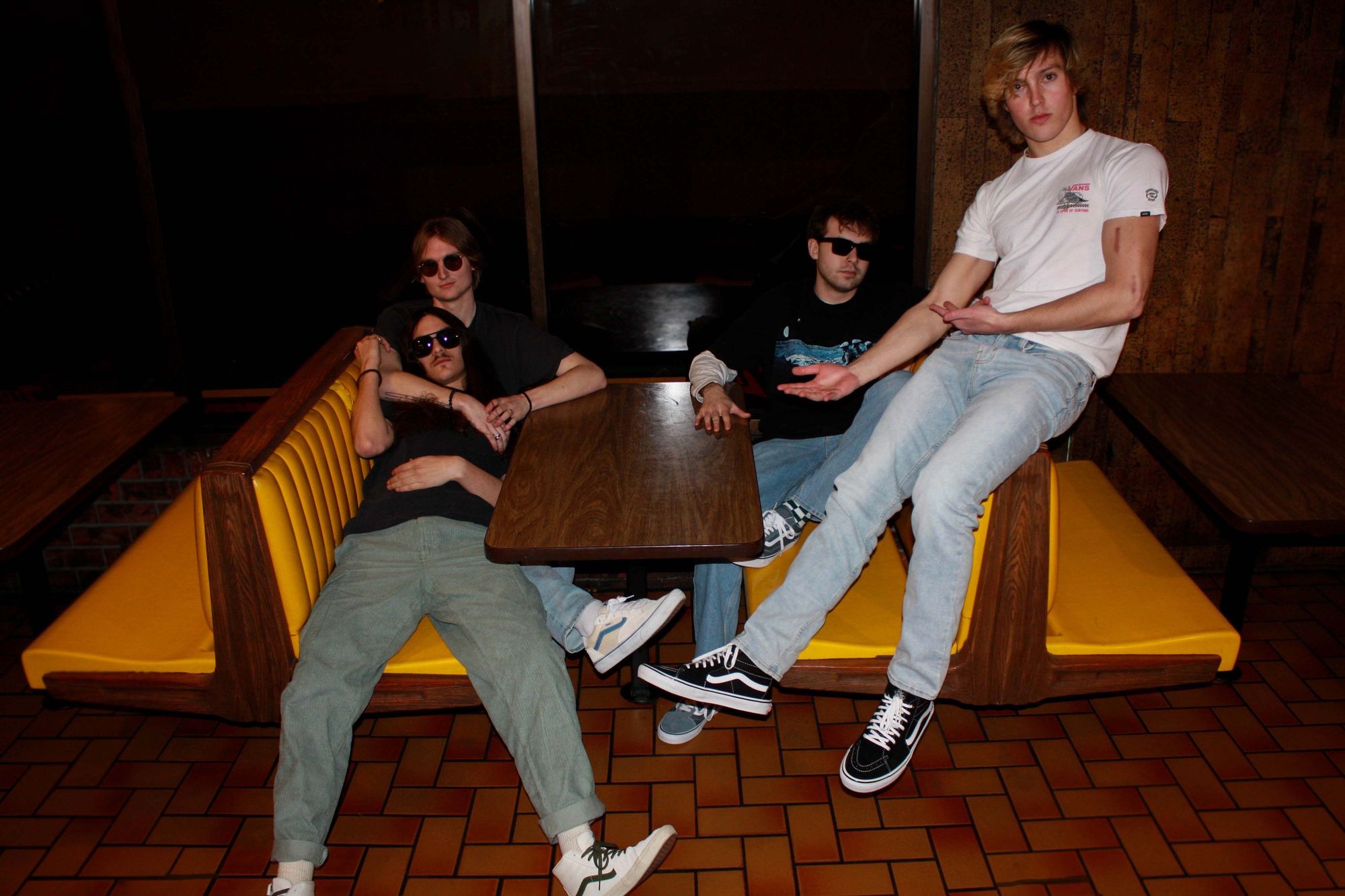 What they think of the local music scene
Luke says, "It's really a community that supports itself, thrives on itself, so loving and supportive." He said that other communities are very cutthroat and competitive and not willing to help each other out. But with mentors like Rice and Naughty Pine as an example, they feel like the Tri-Cities is more family than competition.
On writing music together
For the songs on the first album, Chase was primarily the lyricist and Luke wrote the music. But the development of the songs is usually a collaborative project. Now with four band members, they all work together writing new material. They said instead of having two vastly different musicians, they now have four who each bring something unique to the table.
On performing for a live audience
The group agreed that being yourself on stage and enjoying what you are doing are the most important things. Luke says playing live music is a mutual feeling with the audience, the energy of the band and the audience reflecting that energy back. It's an experience, and the band wants the audience to get what they paid for.
Their music
As I listened to their debut album, I liked the indie sound of their music that also had a variety of styles. Chase's lyrics are often deep and thought-provoking. With over 22,000 streams already, I know I'm not the only fan.
What's next
The band is focusing on writing and recording right now. They all have jobs, and some are still in school, but they get together as often as they can. When I asked about future projects, they said there were a few things on the horizon they weren't ready to share yet, but that they would be sure to let me know.
Where to find easyday
You can hear their music on Spotify and other streaming services. You can find links to their music, socials, and contact info on their website: easydaymusic.com.
Check them out and continue to support our thriving local music scene.
---
Ted Miller has been part of the local performing arts scene for over 25 years. He currently serves as president of the Washington State Community Theatre Association.