I have long been a fan of Dara Quinn and the work she does to promote and support live music in our community. She also owns and manages the Emerald of Siam, an amazing local Thai restaurant. Her passion for both is palpable. We at Tumbleweird even featured her on the cover of our first full size color issue!
I wanted to share more about this gem of the Tri-Cities with our readers, so I asked Dara about her life, her business, and her thoughts about music.
Dara, you are a legend in this town for all you do for the music scene. And you are a great musician yourself! Has music always been a part of your life?
Hi Ted, I'm so thrilled to be the subject of your interview. Yes, I was brought up with music in the family.
My parents were both music lovers. My dad could not carry a tune to save his life, but he was very appreciative of the arts. His favorite was chamber music. My mother played the accordion and piano and she came to every single music performance of my young life. My dad bought Mom a piano for Christmas when I was eight years old. He tried to have the piano movers sneak it into the house while mom was napping. I couldn't resist touching it as they moved it down the stairs and it was all over from there.
I played piano from the age of eight; clarinet, oboe, baritone, and vibraphones in school growing up; even trumpet in the jazz band. I was drum major for two years in high school (1990 Hanford alumni) and I kept playing in college and beyond. My musical career has taken me touring all over the US with a steel drum band playing steel drums and percussion, and keyboards in my alt jazz/groove trio Rockin' Teenage Combo that toured heavily for many years out of Seattle. During my time in Seattle, I had the amazing experience of becoming a player in the late 90s/early 2000s groove scene in Seattle. After moving back to Tri-Cities, I have also played in a number of musical projects.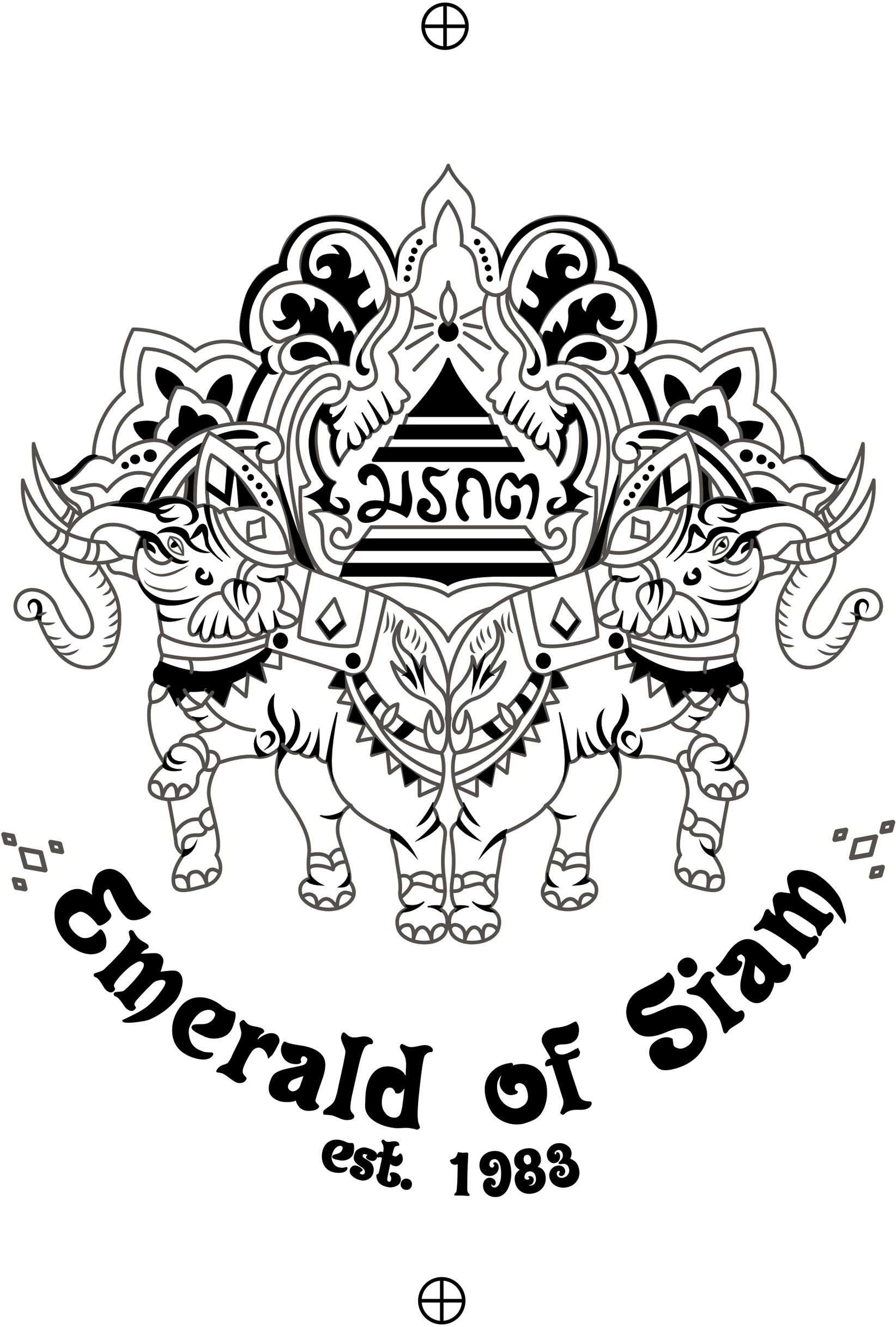 The Emerald of Siam is a family business that you transformed into a music venue. How did that come about? What inspired you to feature live music?
Music is my life, and when mom (who opened Emerald of Siam in 1983) said she was going to retire, I had the choice to sell the restaurant, close the restaurant, or keep it going. Selling or closing felt like the wrong way to go, like it would be a death in the family, as Emerald has been such a special place to the community and very much a part of the family. My brother and I decided to take over the restaurant with one caveat: that we incorporate music heavily into the venue. We took the small family restaurant and added a full bar and stage to feature nightlife and live music.
Is there a particular band or act that is truly memorable to you? Tell me what that was like.
Well, I'll tell you, my favorite keyboard/piano players (top three) are Herbie Hancock, McCoy Tyner, and Bill Evans; they have all been very inspirational to my playing. But what probably is the most memorable shaper of my young life was Digital Underground. When I was in high school, I had a dream about a type of music and Digital Underground embodied it with their funky, danceable, hip-hop/jazz style. Kind of embarrassing, but true. Do the Humpty dance — ya know? Ha ha.
Have you ever hosted a band or performer that went on to a hugely successful career in music?
The local scene here is so insanely full of talented musicians. The longer I do this, the more they come out of the woodwork. When I moved back here, I felt this area was devoid of a music scene (which it was); but once I started the venue, I met so many musicians and continue to meet them. We host an open mic on Monday nights where I have discovered so much talent. Especially in young high school age kids who have come to play here and then moved on after high school into some great music careers.
We have hosted many successful artists on our stage. The Skatalites (Bob Marley's studio band) and D.O.A (famous trailblazing punk rock band from the 70s), just to name a couple. We've hosted artists and bands from New York, Chicago, New Orleans, LA, Italy, Jamaica, Ireland, Thailand... from all over the world. Everything from jazz to heavy metal, classical, hip-hop, Celtic, bluegrass, country, blues, and everything in between. The amount of world-class talent that has been on the Emerald stage is mind boggling.
You feature a wide range of musical styles, appealing to just about anyone. How do you decide what to schedule? Is there something you prefer? Any type of performances that you avoid?
I like good music. Regardless of genre. To be honest, before I started booking bands, I didn't know diddly about certain genres, or even appreciate them. But since booking, I discovered the beautiful world of newgrass and the invigorating world of math rock. My horizons have expanded, and I will check out anything at least once. To be honest about what I enjoy — my favorite is funk and groove music. Unfortunately, there is not enough of a market around here for that. So, I book all genres so everyone can have something they enjoy. I DO bring in some amazing musicians in my favorite genre(s), but of course those shows don't tend to be the best attended. Those nights I get to have off and sit and enjoy. And that is one of my rewards.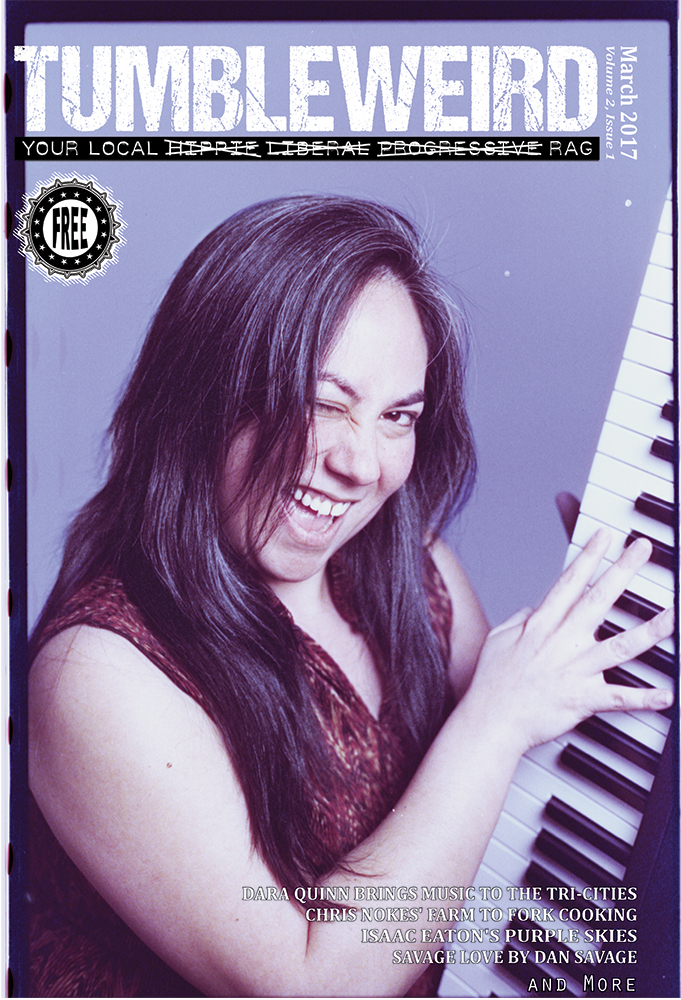 I know from our brief conversations in the past that balancing the needs of your business with your passion for sharing music — both your own and as a host for other artists — is challenging. I'm not sure everyone understands how difficult it can sometimes get. What do you wish people who want to support live music knew about the business?
This is a very difficult business. This is not a lucrative business. The restaurant industry alone is tough. Especially with the rising costs of supply and our recent minimum wage hikes, it is nearly impossible to survive. It's kind of amazing that we have lasted almost 40 years. It is due to sweat equity, if you know what I mean. I like to joke about how great it is running your own business — you get to make your own hours … you can work whichever 16 hours a day you want!
There are many extra costs with running a music venue that people don't see. The equipment, lights, sound engineer, door man, advertising, music royalty fees (astronomical). And when you don't fill seats, you often can have a losing night. Live music on the small scale is so important. There would be no Bob Dylan, Jason Mraz, Prince, Cat Stevens, all the guys, any of your favorite bands, without a small venue to start and to hone their craft. People love popular music, but it wasn't always popular (well, save from some record label produced hits, but that is a whole other conversation). If you love music, then support live music, support your small venues and your local musicians to keep music alive.
Besides just showing up to shows to keep live music alive, what else can people do to support you and this wonderful venue?
Hmm... spread the word. If you see a show that interests you, or [one] you think may interest a friend, then let them know about it. Another way to support the venue is by ordering delicious Thai food from us. Don't forget we have amazing food!
Any plans for the future you'd like to share?

We have lots of future plans and are booking well into the end of the year. We have a huge rock festival at the Uptown Theater on October 29 and 30 of this year headlined by legendary punk rock band D.R.I. (Dirty Rotten Imbeciles). I am always working on booking the best and I am not afraid to contact agents for any band upon request. This has led to some amazing bookings like the upcoming Paperboys event we have on September 16, and I am currently negotiating with Reggie Watts and Metalachi.
Where can people find out more about upcoming performances and events at Emerald?
We have all of our shows listed on Facebook and do our best to keep our website, emeraldofsiam.com, updated. Tickets to most shows are available on eventbrite.com. Other than that, stop on by and grab a calendar. Come in for some Thai or join us at one of our many weekly events: Open Mic Monday, Karaoke Tuesday, Jazz Wednesday, Trivia Thursday, and live local and touring musical acts on the weekends. We have a lunch buffet weekdays and dinner buffet on the weekend. Order food online at toasttab.com/emeraldofsiam.
Thank you, Dara. Thank you for everything you do to make our community a better place.
---
Ted Miller has been part of the local performing arts scene for over 25 years. He currently serves as president of the Washington State Community Theatre Association.