All Ages Show is a documentary by Tony Moser about the Tri-Cities music scene, mostly centered around the self-promoted shows of the 90s.
So, who is Tony Moser, and what prompted him to make All Ages Show? Paraphrased from his website, allagesdoc.com:
Tri-Cities, Washington is about three hours south of Seattle, and during the early 90s, when Seattle's music scene was changing the world, Tri-Cities had its own thriving music scene. While Seattle was 'grunge', Tri-Cities' scene was inspired by Washington DC Hardcore.
The 90s scene was so strong. Tony always wondered what kind of music scene was here before, what started it, and what came after. And with the internet allowing music to be so easily available, he wondered if there could ever be a thriving scene like it in Tri-Cities (or anywhere else) again.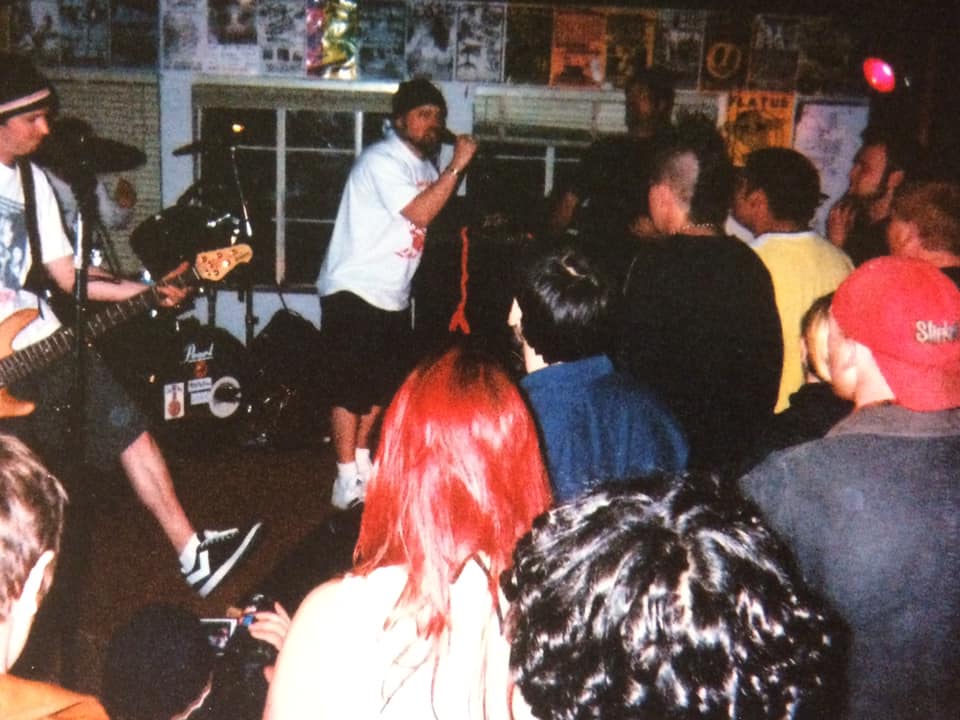 "The story started out with me wanting to catalogue the music scene from back then until now. It's cool to see. The 80s was kind of glam…. Then fast-forward to today when there's a lot more hip hop, and like EDM and reggae, alongside metal bands. Every genre of music is here…. It's impossible for me to cover everything…. I have so much footage that I think I'm going to turn into a YouTube web series."
Before he gets to the YouTube series, Tony is releasing All Ages Show, a documentary focusing on the 90s music scene in the Tri-Cities. "The music scene was so hot here in the 90s, and as that kind of faded away and changed, could that ever happen again, here or anywhere?"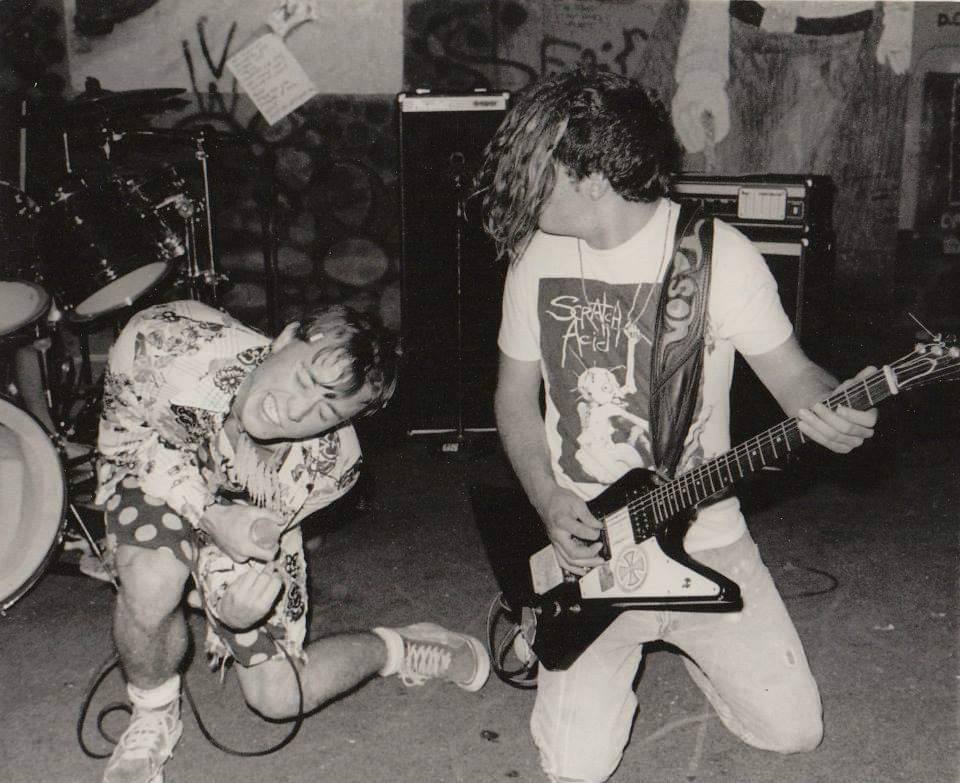 Tony started hearing about local shows when he went to school for video and radio production at Tri-Tech. At that time, 88.1 (the local high school radio station) was heavily promoting the local music scene.
Tony says that back then, it was the "wild west" where bands did everything themselves, including make flyers. You can see some examples of local show flyers at allagesdoc.com/flyers-3. I was really involved in the local show scene at that time, myself — taking money at the door in the Hoedown, and making and hanging flyers. We would cut out letters and pictures like we were making ransom notes. Then we'd go to Kinkos and make a bunch of black-and-white copies. Tony recalls talking to Isaac Carpenter (Loudermilk, AVOLNATION) about how he would put the flyers on cars at school. "Now, it would be weird to hand out physical flyers; you'd just make a Facebook page," said Tony.
I have to agree with the "wild west" analogy. Back in the day, we would just put on shows — we didn't have insurance, we just had to clean up afterwards. One of the downsides was that the police would randomly show up and shut it down sometimes. It was a different world. We had shows in basements. We had shows in the Hoedown. Hell, my boyfriend's band practiced in a storage shed in Richland. It was a DIY music scene.
"If you wanted to hear this music, you had to find a place to do it, and you had to do it yourself," said Chris Dodd (Crown, The Ladybird Unition).
"The Tri-Cities was a tough, conservative town," said Sean Hayter, one of the show promoters that came out of the Tri-Cities music scene in the 90s. "When I think back on it, it was kind of the land of misfit toys."
"It was a great experience for someone who didn't fit in anywhere else," recalls Chris Baugh (One Eye Open). "There's amazing talent that I think comes out of extremes."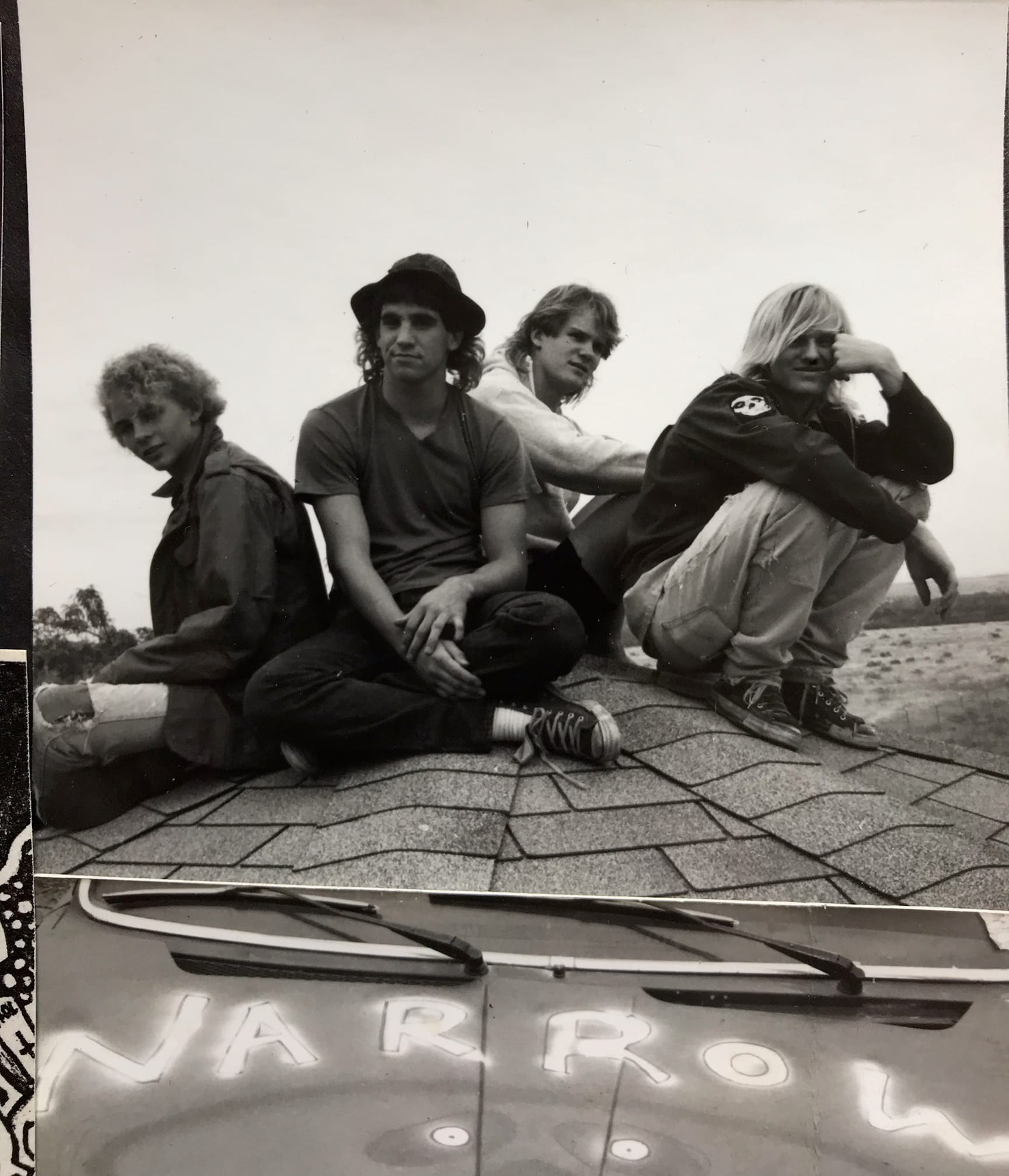 Long before Nate Mendel played in Sunny Day Real Estate and Foo Fighters, he — along with the other members of Diddly Squat: Eric Akre, Jason Cobb, and Mike Fischer — started promoting local shows. They had been reading in magazines about kids putting them on in other cities. Eric said, "This is a real thing. We can do this." As Sean Hayter later recalls, "The scene in bigger cities like Seattle was played out, but the Tri-Cities was a goldmine."
We were hungry for the music back then. Hungry for the community around the music. STARVING. Nobody's hungry now. Like Tony said, times have changed. We're "saturated" in music.
"On one hand, I've discovered so much music through the internet," said Tony. "So, it's not like the internet is 'bad', but I don't think we can ever have a local music scene like we did in the 90s. Everything is so saturated. Anybody can be on YouTube or Spotify. You don't need record companies anymore. Music is kind of less special than it used to be."
Chris Dodd put it simply: "It was a time and a place, and it was awesome. Is there gonna be another time and place? God, I hope so."
Or maybe you had to be there.
---
Kickstarter: kickstarter.com/projects/allagesshow/all-ages-show
Facebook: fb.com/allagesshow
Tony Moser plans to release the documentary All Ages Show on Netflix after its premiere at the Uptown Theatre in 2022.