Tri-Cities Pride is a volunteer organization that strives to empower and celebrate all lesbian, gay, bisexual, transgender, and queer citizens of the Columbia Basin, while promoting acceptance and tolerance through community service, outreach, and education.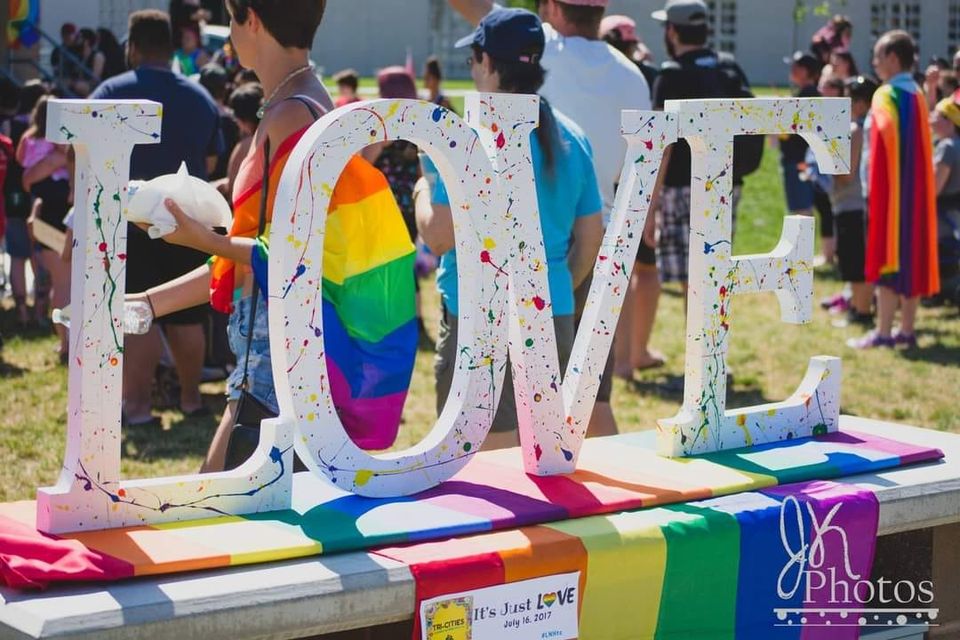 Pop-Up Photo Booth
Sunday, May 30, 2021, 3pm – 7pm
Even though we can't do Pride in person this year, we want to offer as many of you as possible a 2021 Pride photo!
Join us on May 30th, from 3pm to 7pm at Volunteer Park in Pasco for a Pop-Up Photo Booth with JK Photography, our annual Pride Photographer since 2017!
We will have one to two backgrounds available to choose from. No fee is required, but tips are appreciated as Jamie is doing this special event for free. Pride swag will also be available for purchase at the event.
Pictures will be available on the Tri-Cities Pride Festival page as soon as possible after the shoot.
Please remember to wear sunscreen and a mask, stay hydrated, and stay six feet apart while waiting in line.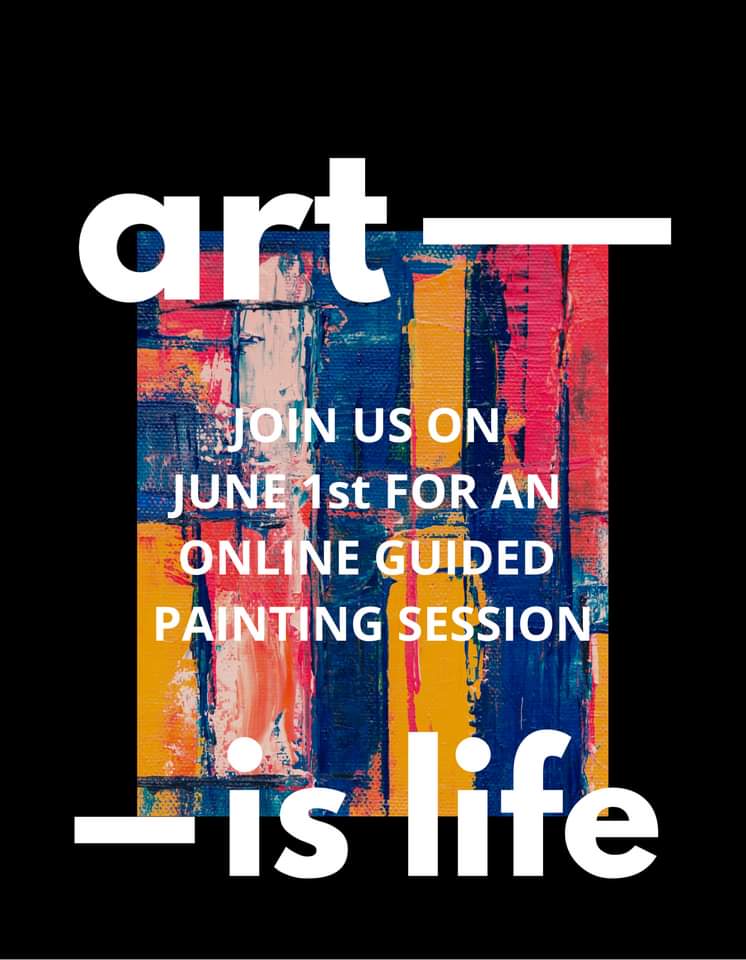 Guided Pride Paint Session
Friday, June 1, 2021 at 5:30pm
Join us for an online guided painting session! We will have an artist guiding us through a Pride-inspired painting.
Local Amazon is once again sponsoring this event. They will be providing 20 FREE painting sets for us to give out to those who will be participating in the painting session.
Tri-Cities Pride volunteers will be set up at Volunteer Park in Pasco earlier in the day, from 4pm to 6pm, giving out painting kits. Those picking up an art kit must show they are "GOING" to the event on Facebook before receiving the art kit.
Additional info will become available closer to the event, such as snippet previews of the painting that will be taught, and a list of the supplies needed for those who do not want or need (or who will be unable to pick up) a free kit.
If you need an accommodation, such as a kit delivered to you, please DM Tri-Cities Pride Festival, or email us at tricitiespride@gmail.com, and we will make a delivery to your home Thursday the 3rd in the evening. Facebook confirmation of "GOING" is still required.
The zoom info for the guided session will be posted the day of the event in the discussion section of the event page. We will also live stream this event for those who want to watch or participate later.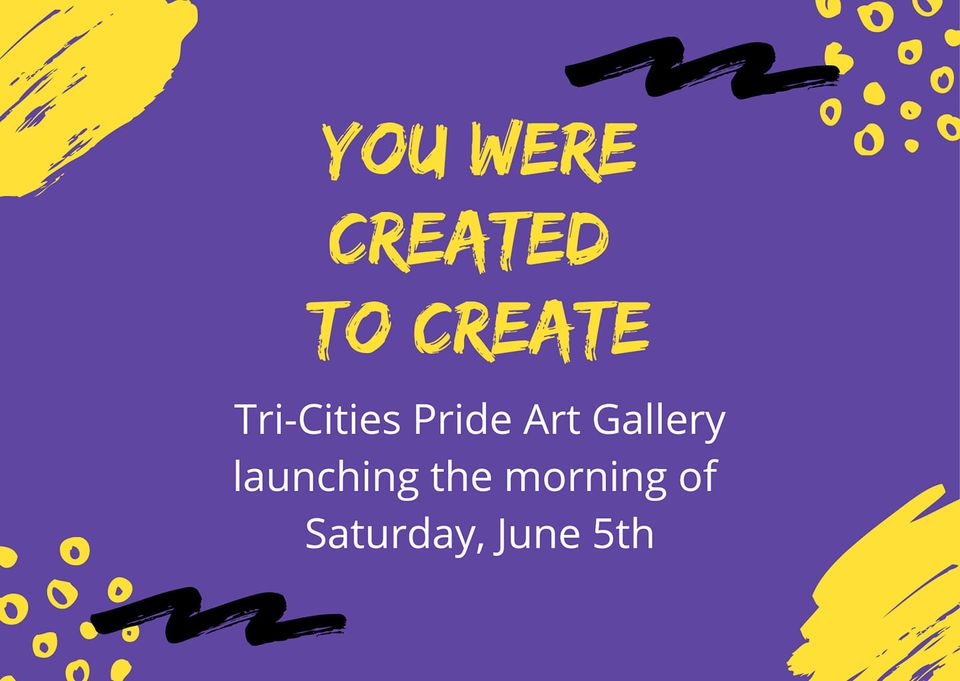 TC Pride Virtual Art Gallery
Saturday, June 5, 2021 at 11am
Join us for our first (virtual) Tri-Cities Pride Art Gallery!
We are excited to feature the artistic work of local LGBTQ+ community members this year with the creation of a virtual art gallery! We'll be posting the album of these amazing works the morning of Tri-Cities Pride Day, Saturday, June 5.
We are so excited to share this NEW aspect of Pride with all of you!
And don't forget to tip your favorite artists or leave a comment boosting
their work!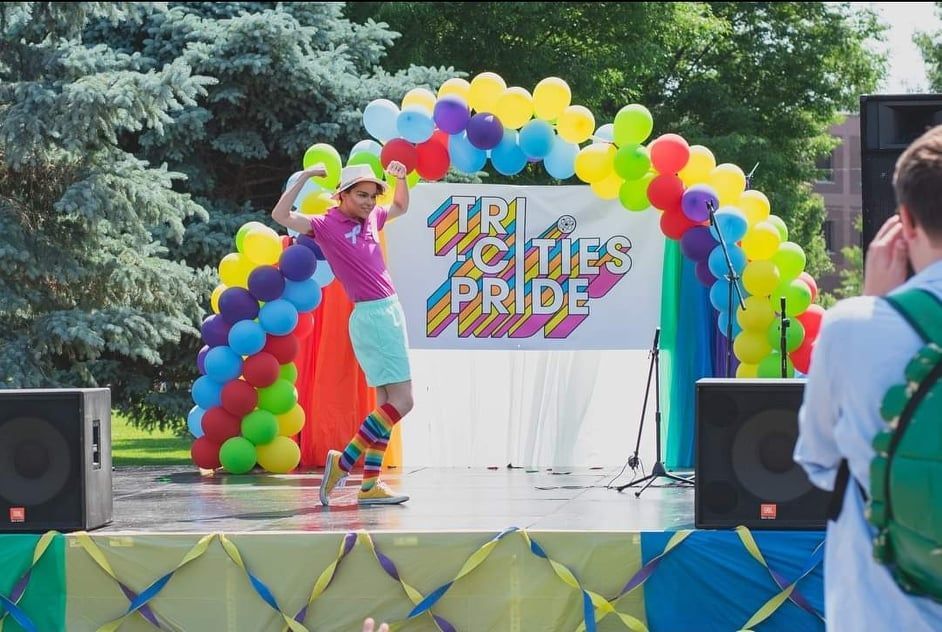 Virtual Tri-Cities Pride Drag Show Performance
Saturday, June 5, 2021
Join us on June 5 for a special virtual performance show, featuring local performers and hosted by the sweetest Queen around, Sugar Babcock! Stay tuned to our Facebook and Instagram for more upcoming details!
Facebook: fb/TriCitiesPrideFestival
Instagram: instagram.com/tricitiespride