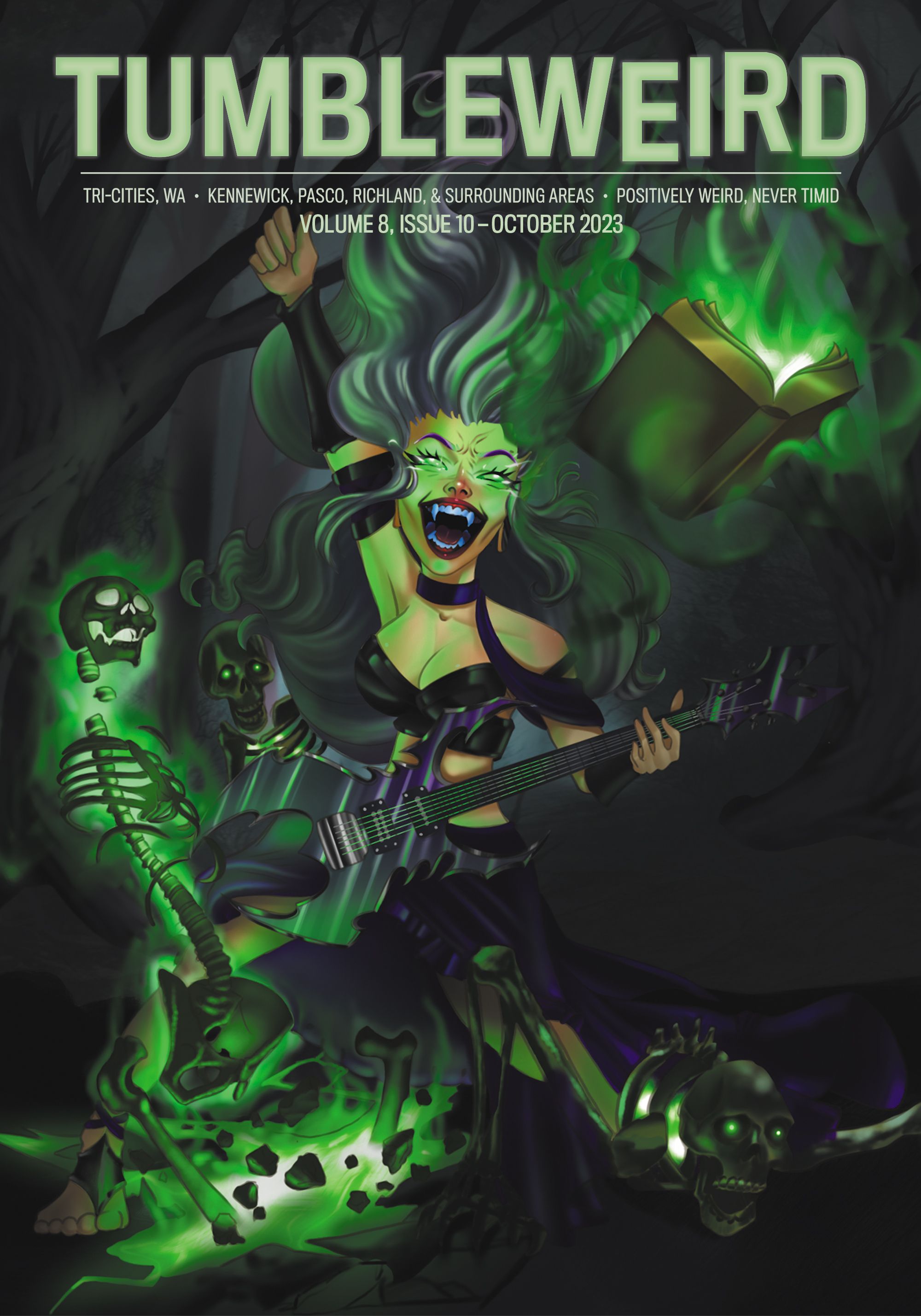 About the cover:
"A pretty little necromancer bard for this year's spooky season!
Whatever you celebrate this time of year, make sure it's creepy and kooky!" —Katie Baker
Instagram: @katiefromthepodcast
TikTok: @keeksandkooks
Website: golden-skull.com
---
Thank you everyone who supports Tumbleweird!
Our $100+ sponsors are Jeremiah Griffith, Sara & Brendan Quinn, and Ted Miller. Our $50 sponsors are Jeff Kissel & Casey Branson. Our $30+ sponsors are Henry & Cris, Logan Moonman, and Lucky Flowers.