Halley Greg, who grew up in Kennewick and now lives in Seattle, returned to the Emerald of Siam for a hometown concert on November 11. It was everything — so much more than I expected, and I'm so glad I was there. If you've never heard Halley's music, go to Spotify right now and start listening.
I caught up with Halley after the concert to talk about her experience, her music, and what's happening next.
Your show Friday night was incredible. Hearing music live is such a unique experience that allows an in-the-moment connection between humans that just can't be duplicated in a recording. You played a few of your songs at an event at the Emerald several years ago, but this was your first time back with a band. What was it like playing for the hometown crowd? Was it different from your gigs in Seattle?
Thank you. It was so delightful, and strange in a funny, beautiful way! I love my band members so much and was so excited to share our full-band sound and also their individual talents. It's so thrilling to hear one of Jerett's improvised guitar solos in person; so energizing to feel Paul's drums in your body. I know I was mind-blown when I started going to see live local bands in Seattle... getting to see incredibly talented (and totally 'unknown') musicians up-close, rather than going to see some famous band that's touring in a huge venue where they're basically specs on the stage. I feel like people in the Tri-Cities don't get that experience often, if at all. And it was VERY different than playing in Seattle, where most people there met me as an adult — some don't even know my real name, just my stage name. This past Friday, there was definitely a part of me that felt like I was nine years old again, doing a show at the Academy of Children's Theater! But this time I was sharing my fullest, all-grown-up, sassy-empowered-feminist self, and my own music. Having the support of my hometown peeps makes me feel super proud of myself.
One of the things I really appreciated about your concert was that you featured each of your band members in the second set. Wow! What an amazing group! Tell me a bit about how you went from a singer-songwriter to recruiting a band to work with. How has that changed your songwriting?
I love this question, because my bandmates have truly been a crucial part of my journey. In fact, amusingly, I didn't go from being a singer-songwriter to recruiting a band; rather, I was in a band with (some of) these awesome folks, and then because of their influence, I became a singer-songwriter. The story: In 2019 I met a girl named Kelsey Sprague through a friend of a friend. Kelsey is a marvelous singer-songwriter based in Seattle, and had also recruited Jerett Samples and Charles Wicklander to play guitar and bass, respectively. Being around the likes of Kelsey, Jerett, and Charles, with their incredible musicianship, was deeply inspiring to me. I had the thought that I could probably write some songs of my own, so I just sat down and did it. But I had no idea what to do with them. I had no clue if what I'd written was any good. One day at Kelsey's band practice, I bashfully shared one of my songs. Everyone was incredibly supportive and encouraging, and later that night as we walked back to our cars, Jerett told me, "I see you as a rockstar. When you form a band, I'm going to be your guitarist." I laughed at him at the time… I certainly couldn't imagine myself that way. But six months later, we were arranging my songs and Jerett was recruiting more of his professional musician friends (Paul Davis and Tim Van Buren — the latter wasn't able to join us in the Tri) to record an album and play shows with us. Jerett injected his blues-rock guitar style into the songs; Paul brought a punk/ska rock drums background; Tim Van Buren brought his tasteful sharp-shooting bass lines… and their contributions influenced how the structure of each song evolved, like adding in specific colors to a painting.
Tell me about your journey from college, to being a high school science teacher, to deciding to pursue music full-time.
Thanks to my upbringing, taking jazz piano lessons from Steve Haberman, and participating in many a musical at ACT, music was always embedded in my soul. But it was definitely just a hobby for a long, long time, not something I ever thought I would do 'seriously'. I wrote a few quaint little tunes on a ukulele in college, but my main musical outlet was choir. It was in the UW Chorale that I strengthened my voice and discovered my full range; I also developed a keen ear for harmonies and started to daydream about arranging songs and vocal parts. But at the time I was focused on school — I was a Biology and Psychology double-major — and by the time I graduated, I was bent on pursuing environmental education in some way. That led to a master's degree in Education, and teaching high school Biology and Environmental Science. The four years I spent teaching were incredibly meaningful to me, but something was missing. When I started singing backup vocals for Kelsey and writing my own music, I felt my soul blossom into a thousand new sparkly fiery joyful shapes and colors. I decided I owed it to myself to restructure my life so I could pursue music, and that meant leaving teaching, because the two were simply incompatible (I'll save you my rant on how overworked teachers are; you already know). Now, I'm still working in a non-music job full-time to support myself, but it's a tech job that provides me more flexibility and financial means to do what I want outside of work.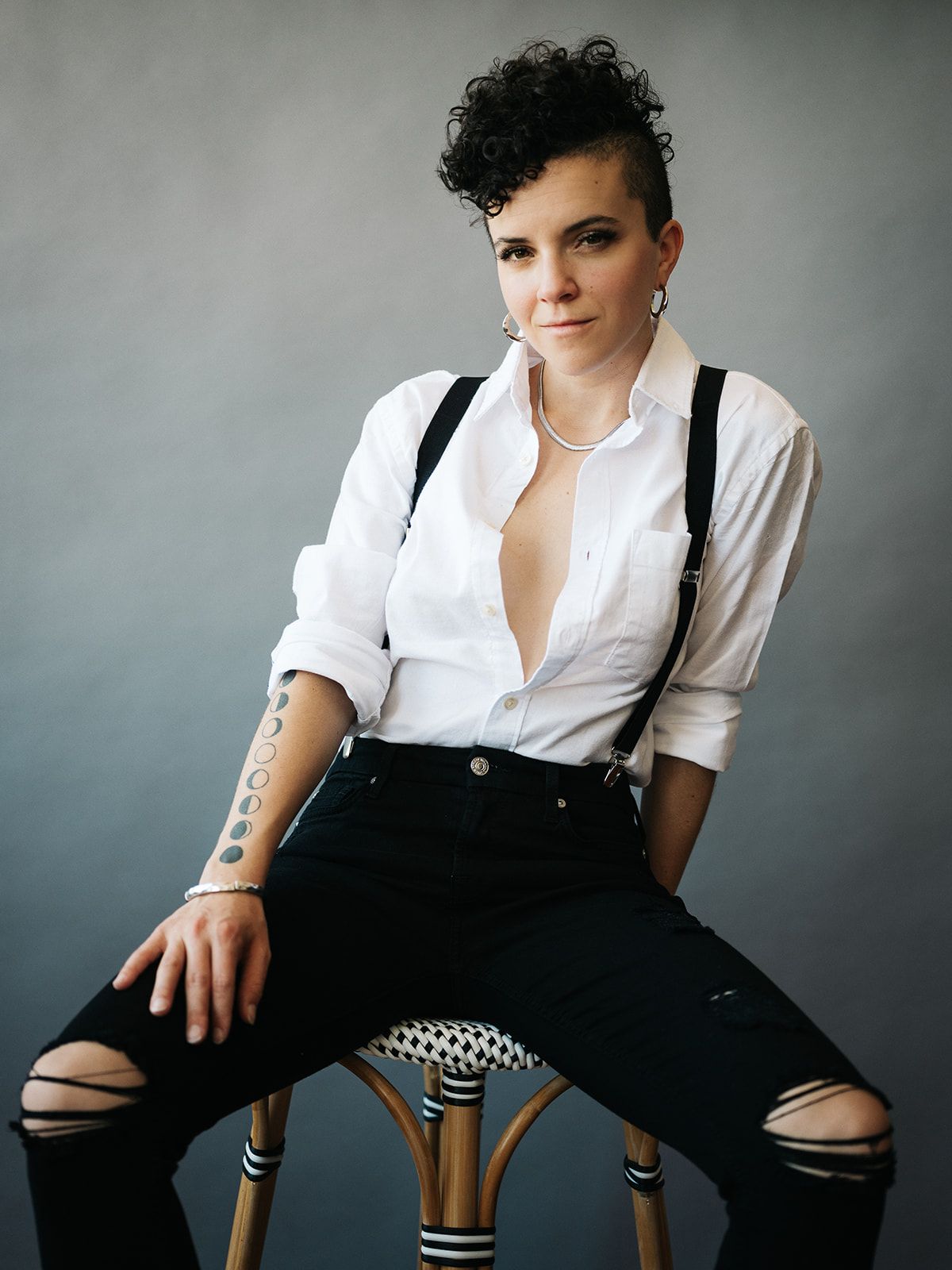 American Harlot, your first album, has had a great response (and even got you a spot on "The Voice" indirectly!). What has been the most surprising feedback you've had about the album?
Well, the funniest moment was when my best friend told me that, as she was blasting the album in her car with her five-year-old daughter in the back seat, her daughter asked, "Mommy, what's a harlot?" LOL. I wish I could remember my friend's answer. One of the other most striking responses was from a middle-aged man who came up to me after a show. He told me, "That song you played made me suddenly understand why my ex-girlfriend left me." I can't remember which song he was referring to, but I was stunned, and it gave me hope to think that the way I go about critiquing our culture and the patriarchy could potentially welcome people in rather than pushing them away. Perhaps it gives some people the space they need to do some emotional processing.
Tell me about your music video Lead to Life. That song, and the video that came out of it, are so powerful!
That song was inspired by an organization of the same name, and a short film of theirs, called Serotiny, that I happened to come across in the summer of 2020. You can find them at leadtolife.org. The organization creates ceremonies of healing for families who have lost loved ones to gun violence. In these ceremonies, they actually melt a gun down and turn it into the handle of a shovel; they then use the shovel to plant a tree in the victim's honor. I was deeply moved by this work, led by Black and queer artists. I feel like it's a powerfully symbolic example of what we in America desperately need in the face of gun violence, police violence, and environmental destruction: systemic transformation, justice, and healing. I couldn't help but try to put it all into a song, and in the meantime, express some of my own anger and grief.
What's coming next for Halley Greg?
We've put out a lot of music over the last two years and played a lot of shows in Seattle; now we're focusing on touring and trying to get into music festivals. I'm actively searching for a manager, and an agent and/or booker, if anyone has any hookups.
How can people find your music and where you will be playing?
You can find my music on Spotify, iTunes, Apple Music, YouTube — all those places. If you follow me on Spotify it will ensure that whenever I release new music, it shows up on your Spotify Release Radar playlists! And right now, for show announcements, follow me on Instagram (@halleygregmusic) or Facebook (fb.com/halleygregmusic)!
Thank you so much for taking the time to answer my questions. Is there anything else you'd like to share with our readers?
Sending love to all the 509ers! The land of the tumbleweeds (and tumbleweirdos) will always be my home. To all my hometown friends who have followed me and donated to the Kickstarters and sent encouraging messages — thank you so much! You make me feel grounded while propelling me onwards and upwards. For that, I am eternally grateful.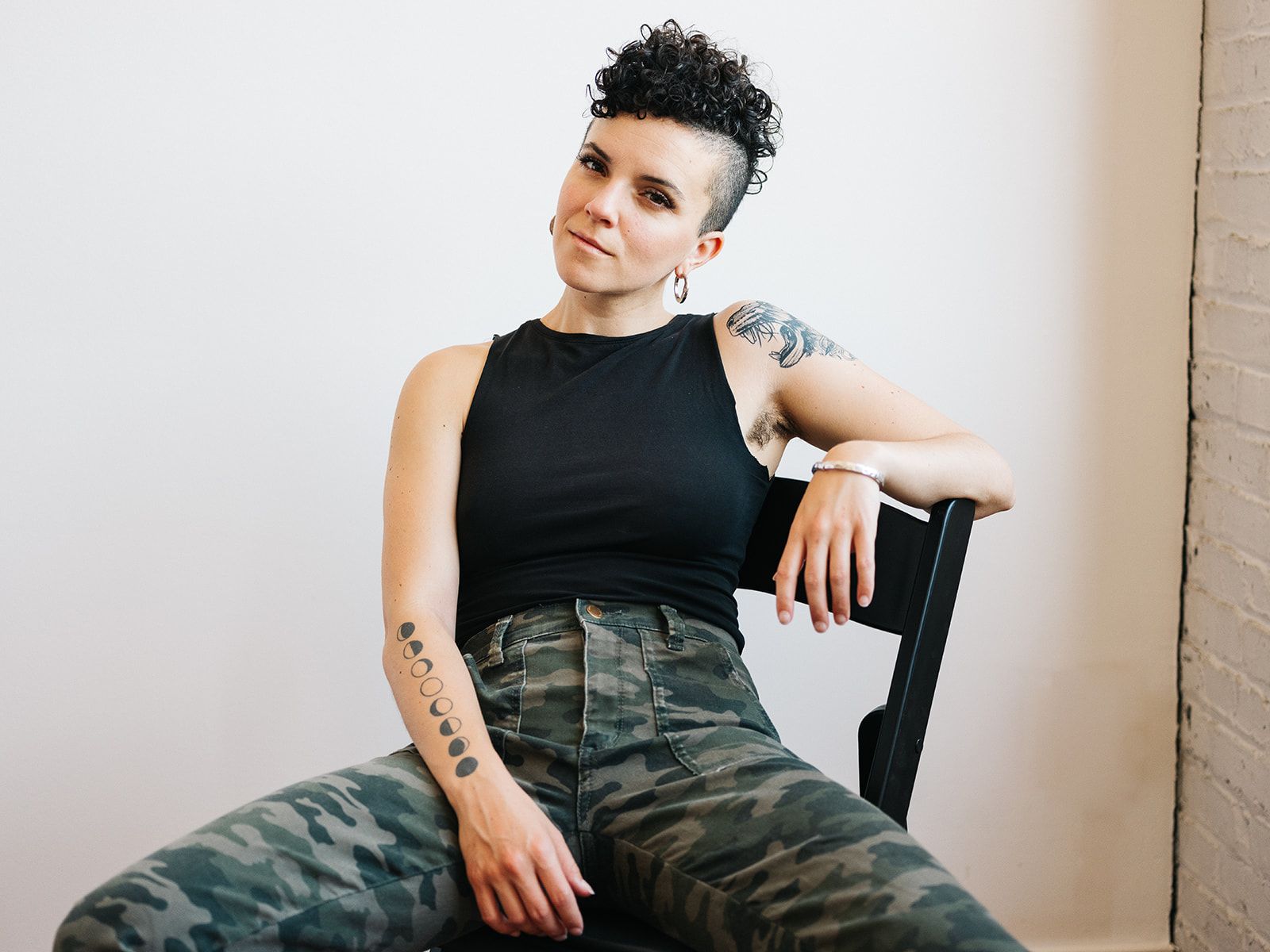 ---
Ted Miller has been part of the local performing arts scene for over 25 years. He currently serves as president of the Washington State Community Theatre Association.