Group Health Foundation (GHF) — whose mission is "to transform the balance of power to ensure equity and racial justice across Washington and beyond" — opened their newest office here in Downtown Pasco, Washington.
When Group Health Foundation first announced the opening of their new office in Pasco, the organization announced, "We have enjoyed beginning to build relationships here, with communities who are politically diverse, civically engaged, and deeply connected to their cultures and faith. Pasco is a regional hub that's a gateway to many other communities, including several Tribal Nations in Eastern Washington."
On July 19, members of the Group Health Foundation team, community leaders, grantees, vendors, performers, and artists from Pasco and the surrounding areas came together at Peanuts Park to celebrate the opening. There were English, Spanish, and ASL interpreters during the entire event.
One of the speakers was GHF President and CEO Nichole June Maher, who said, "We selected Pasco as one of our home offices because of its significance in the state. Pasco is a critical economic hub for the region. It's also an important cultural hub, steeped in rich history and contributions by Native American, African American, Asian, Latino, and other communities of Color who have built a vibrant community."
Rubén Peralta, a Group Health Foundation program officer based in the newly-opened Pasco office, offered additional perspectives:
Why did Group Health Foundation decide to open an office here in Pasco?
For decades, Pasco has increased in diversity and has been a hub of immigrants, mostly from México, but also from Central America and other parts of the world. We also have a thriving Black community, Native American community, and Asian community — and are now majority People of Color. As the population of Color increased, Pasco was stigmatized as an undesirable place to visit and live. Time — and the organizing of people of all races — have proved them wrong. As someone who grew up here, I am proud to call Pasco my home.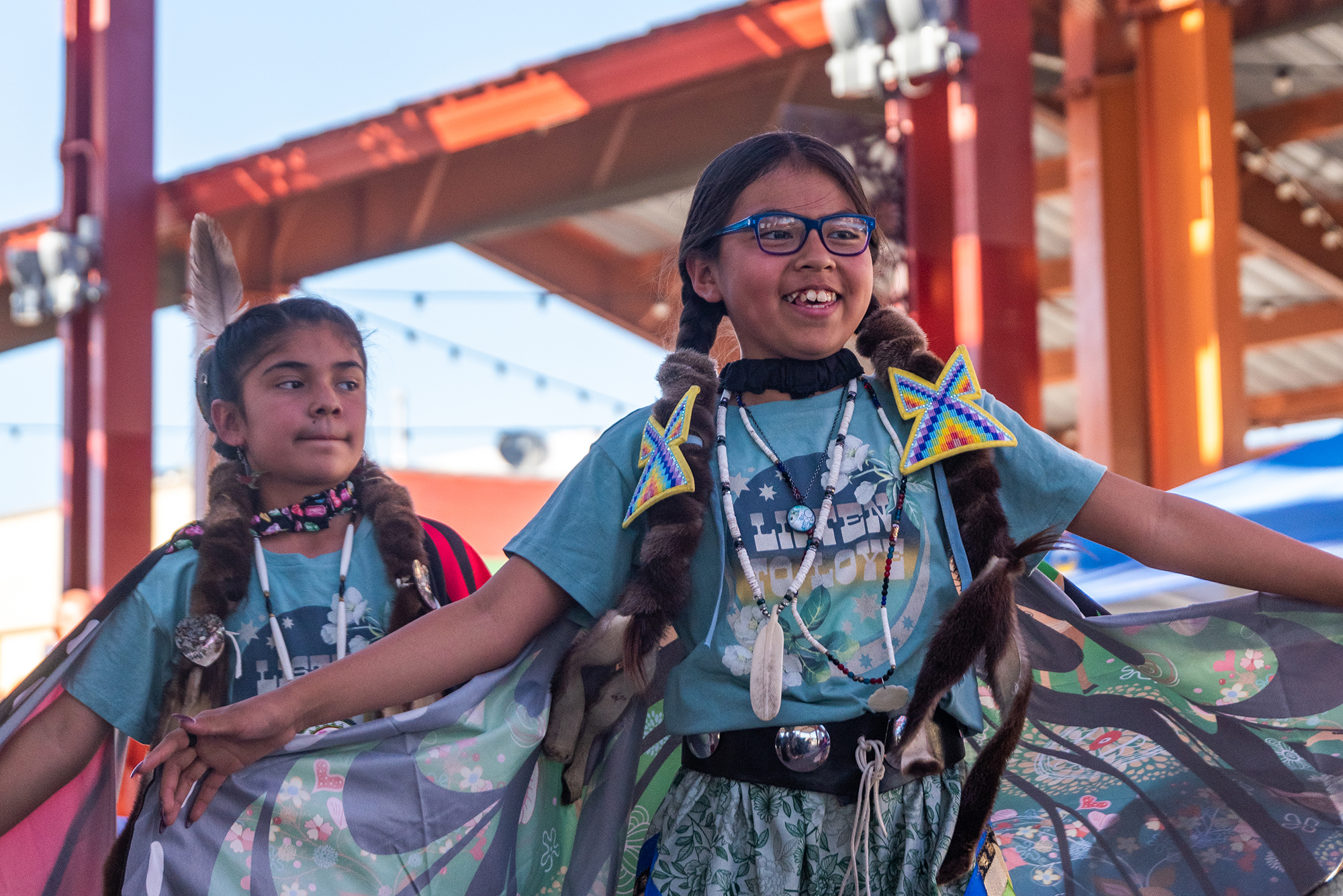 At the celebration in Peanuts Park, you went beyond land acknowledgment and invited Indigenous people to speak and demonstrate. Can you elaborate on that?
Our mission is to advance equity and racial justice to transform the balance of power in Washington. We cannot achieve this without communities of Color, including Tribal Nations and Native communities. A land acknowledgment is the first step to bringing awareness about harms against Indigenous peoples, and as a funder, we recognize true allyship comes in the form of action, including relationship building. We have had the incredible honor of connecting with and supporting so many Native nonprofits and Tribal Nations throughout the state over the years, and it would not have been a true celebration of our Pasco office without the communities whose traditional lands we are living on.
Almost half of the people living in Pasco speak Spanish. Can you tell me a little bit about what GHF does to promote accessibility?
As a newer foundation, we are still learning how to host accessible events, including from a cultural access standpoint and a disability justice standpoint. We ask for feedback in order to learn and adjust along the way. For the Pasco office opening party, specifically, we were committed to making it a bilingual event for the very reason you shared.
---
In Group Health Foundation's article about the Pasco office grand opening, they made the following acknowledgment, and we want to do the same:
We extend our thanks and gratitude to Iksiks Washana'lama (Little Swans Dancers), Whitefoot Studio, NuffSed, Isidro Barajas, Kona Ice, Guadalajara Style, Brothers Cheesesteaks, Kettle Corn Factory, Tipsy's Tavern, Riverside A/V, Ms. Flowers Interpreters & Translators, David V35, Ignacio Marquez Photography, and volunteers who made this gathering possible.