This October, the Gallery at the Park presents a new featured exhibition, "Get Free! Paintings and Metalworks by Elkington."
Heidi Elkington is a local artist whose work can be found all across the Tri-Cities. Earlier this year, she painted a mural in the Uptown Shopping Center in Richland as part of the city's Gallery in the Alley initiative. She has also completed murals for KIE in Kennewick and for Silver Beach Resort on Rim Rock Lake.
Elkington's "Get Free!" exhibit showcases an array of imaginative works in different mediums. She paints in acrylics, oils, and watercolor, on wood, canvas, metal, and buildings.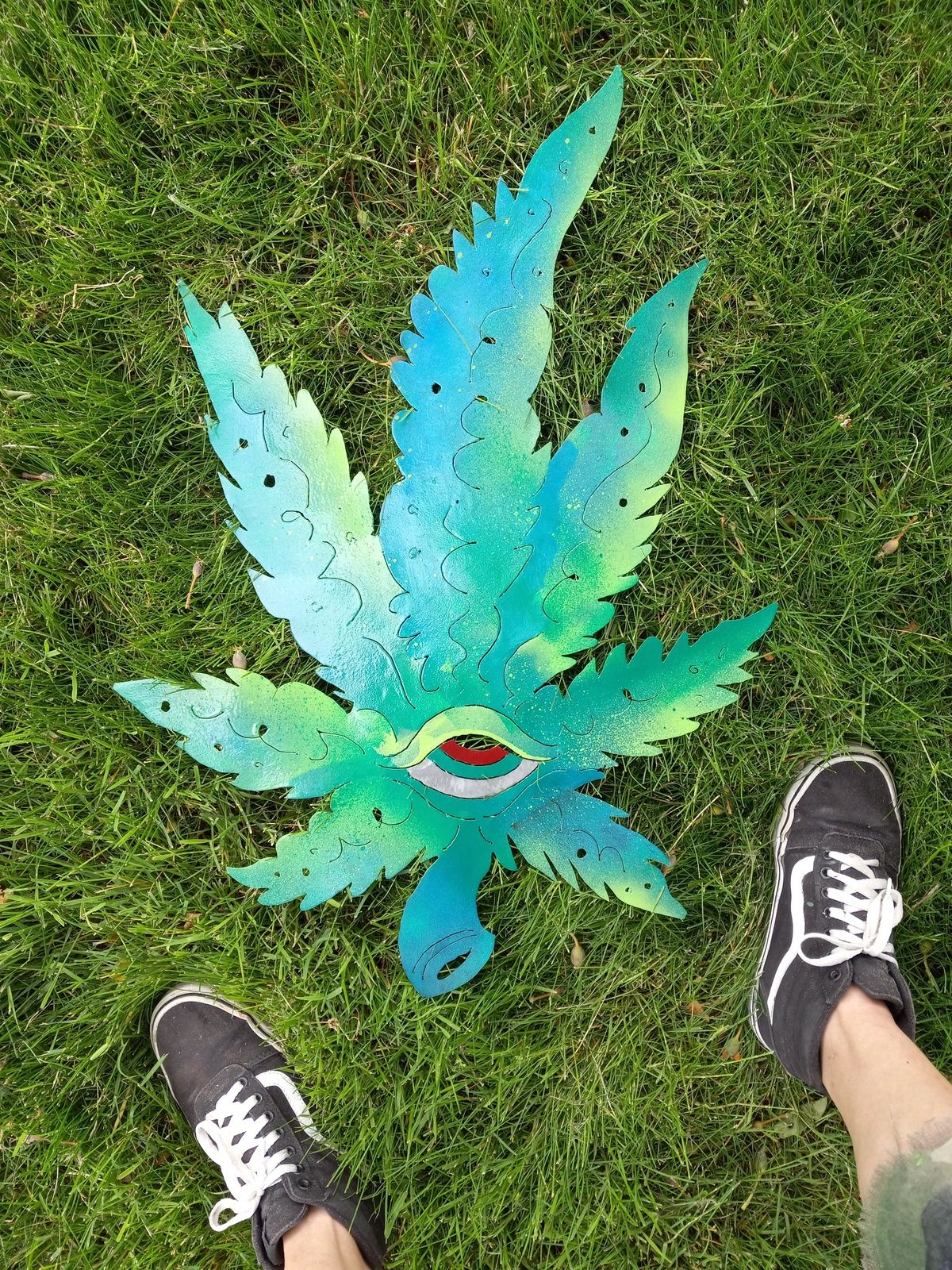 Elkington draws inspiration from both life and death equally, and she wants to live in a way that makes her proud to die.
"My art is an expression of love for this fleeting and profound experience," she states.
The reception for "Get Free!" will be held on October 8 from 1pm – 4pm, so stop by the Gallery and celebrate Elkington's unique way of seeing the world. The event will feature giveaways and music from DJ Ricochet.
Elkington also encourages guests to dress in costume for the reception. The idea, she says, is to "free your mind."
"Get Free!" will be on display at the Gallery at the Park from September 27 – November 5.
The Gallery at the Park is located at 89 Lee Boulevard in Richland, or you can go online to galleryatthepark.org. The Gallery's hours are Tuesday-Thursday, noon to 4 p.m. and Friday and Saturday from 10 a.m. to 5 p.m.