Meet our guest editors: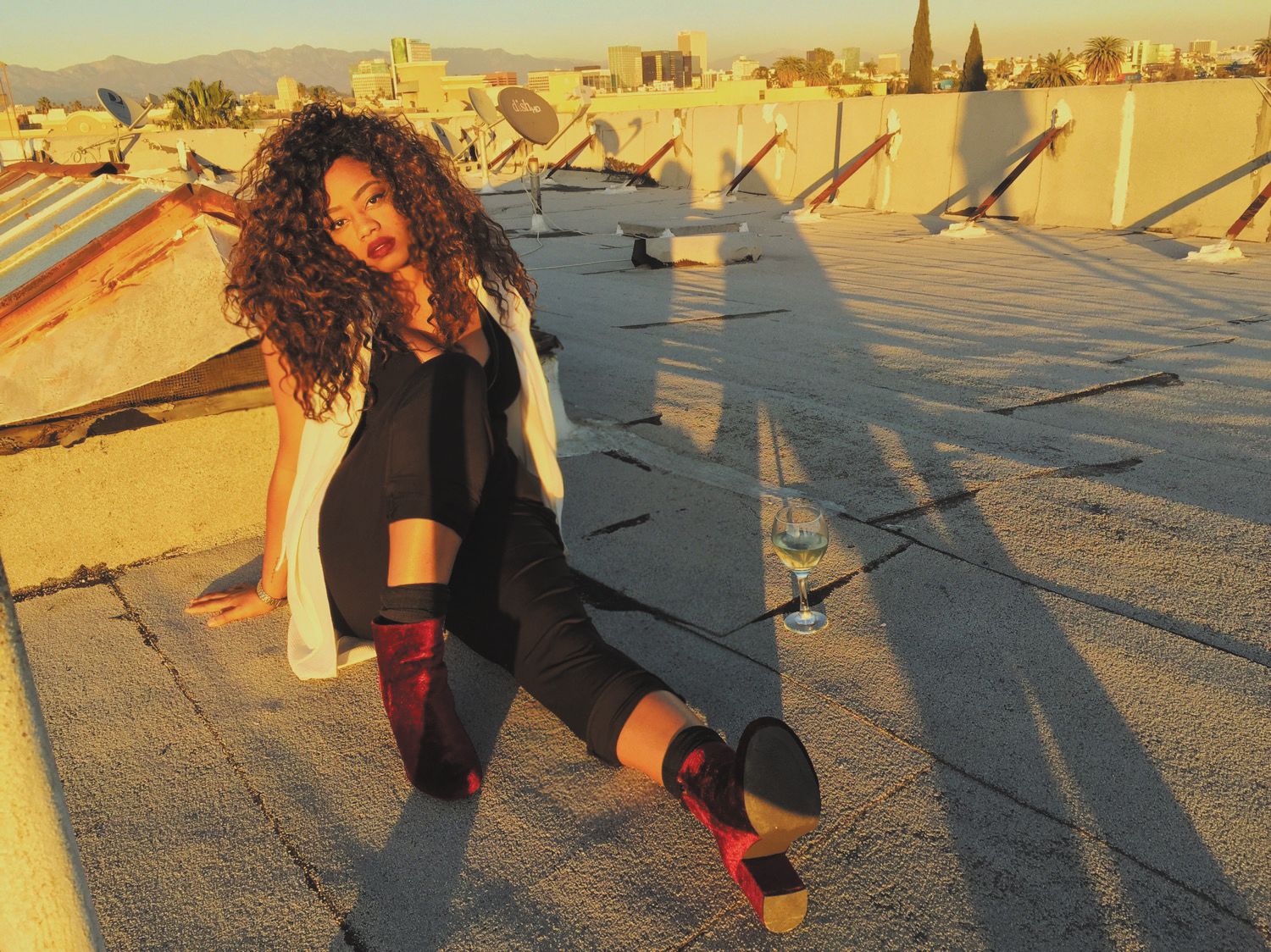 I was born and raised here in the Tri-Cities before moving away at 19 to pursue my passions. I have lived and spent many years as a professional dancer, working with youth, and am finding my footing as a writer… but no matter where I've been, or what I've been doing, my foundation, this Black community that even in our adversity nurtured and brought me up,  is right here in the Tri-Cities.
To me, the history of these cities, fact that Kennewick and Richland were sundown towns, the armed militia we saw rise in 2020, and the racism that still lives here like a disease makes every single thing that we do — the way we thrive, rest, laugh, build, and love — an act of resistance. Which is why being invited to be a guest editor in this year's February issue has been such a pleasure — focusing in on Black stories, and Black arts from our very own community.
Since moving back, I have started Loving Hearne, LLC and Urban Poets Society (now a 501c3) with my husband, which are both centered on the arts, youth, mental health, and wellness, all through a social justice lens. I had two BEAUTIFUL daughters: Nova our sun and Ali our champion. I have thrived in my love for writing and have so much more to come. I hope you enjoy this Black History Month issue of Tumbleweird: a spotlight on our joy, a resistance of its own. And remember, Black History Month is just 28 days of appreciation; we are blessed to be Black and beautiful three hundred and sixty five days a year, baby!
— Daishaundra Loving-Hearne
---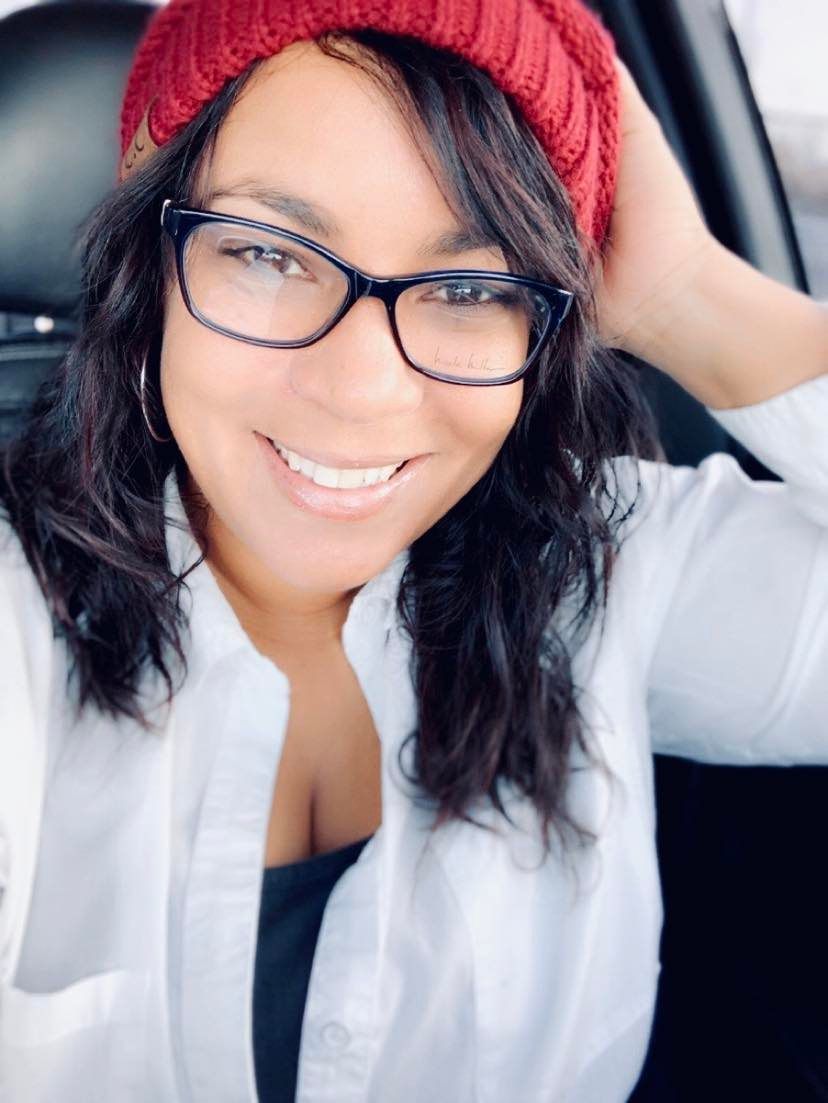 Happy Black History Month, Beautiful Souls! I am a first-generation Washingtonian, growing up in Pasco with my familial roots planted in New Orleans. My motivation is largely driven by my LOVE for my family, friends, and my community. I am a vocal advocate for DEI and I am a die-hard WSU Coug! I have so many fond memories of growing up in Pasco: Juneteenth in the park, the 'Eastside', PHS Football games, the 'Dunes' … but traveling across the world made me realize the Tri-Cities still has a way to go.
As we watch racial injustices and inequalities plague our nation, a lot of us ask, "What can I do?" For me, I focus on ideas that are small but impactful: centralizing our local Black-Owned businesses list, creating paid internship programs focused on diversity equity and inclusion, and establishing a community support organization called 'I Got That STEM work' that helps with career goals, internship/workforce development, and intentional networking. This 'Blacked Out' edition of Tumbleweird was created with LOVE and Fellowship to recognize, celebrate, and connect our community. So many people stepped up to share their voices, their art, history, and experiences.
I LOVE US!
Tumbleweird has always been a space for sharing ideas and inclusivity, but I want to give a special THANKS to Sara and the Tumbleweird crew, for the continued partnership and for always ensuring there is a welcoming space for us to share OUR voices.
— April Augustine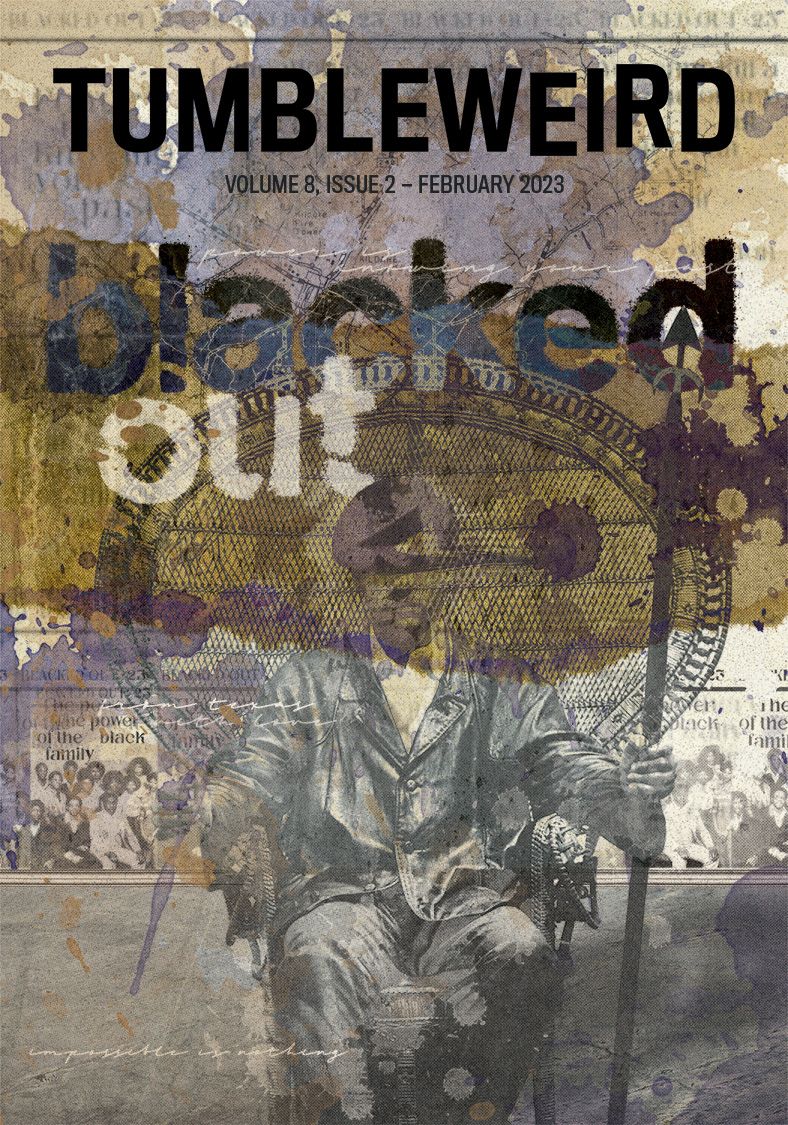 Cover by Joel Nunn-Sparks:
Learn from the past.
Appreciate your present.
Exist in the future.
To keep it brief, I won't explain this cover art too much. Just know that every element was placed with intention, and there are some hidden gems that I added for my family (who you can see in this image as well). Examine it; make the art personal to you and your journey.
History/Present/Future
Every February, people around the U.S. (and the world) stop for 28 days to appreciate the contributions Black Americans have had on society. Contributions made in art, music, film, dance, technology, science, etc. This goes without saying buuuutttt ... Black Americans contribute to society year-round. Appreciate us ... year-round. Give us credit ... year-round. In the event that you don't or won't, don't trip; we'll just be over here being dope regardless. See y'all at the top.
"I will not be passive in my existence
I will be defiant in my existence
I will be joyful in that defiance
I will dare you to try to stop me in my defiance."
— George C Wolfe (Director of Ma Rainey's Black Bottom)
In case you missed it, here's a post about TUMBLEWEIRD BLACKED OUT: https://www.patreon.com/posts/something-is-in-77420633
Thank you to our top sponsors: Steve Lee and &yet! 💜
We also want to show gratitude for our $100+ sponsors: Sara & Brendan Quinn and Ted Miller; our $50 sponsors: Jeff Kissel & Casey Branson; and our $30+ sponsors: Henry & Cris, Logan Moonman, Lucky Flowers, and Randy Slovic.