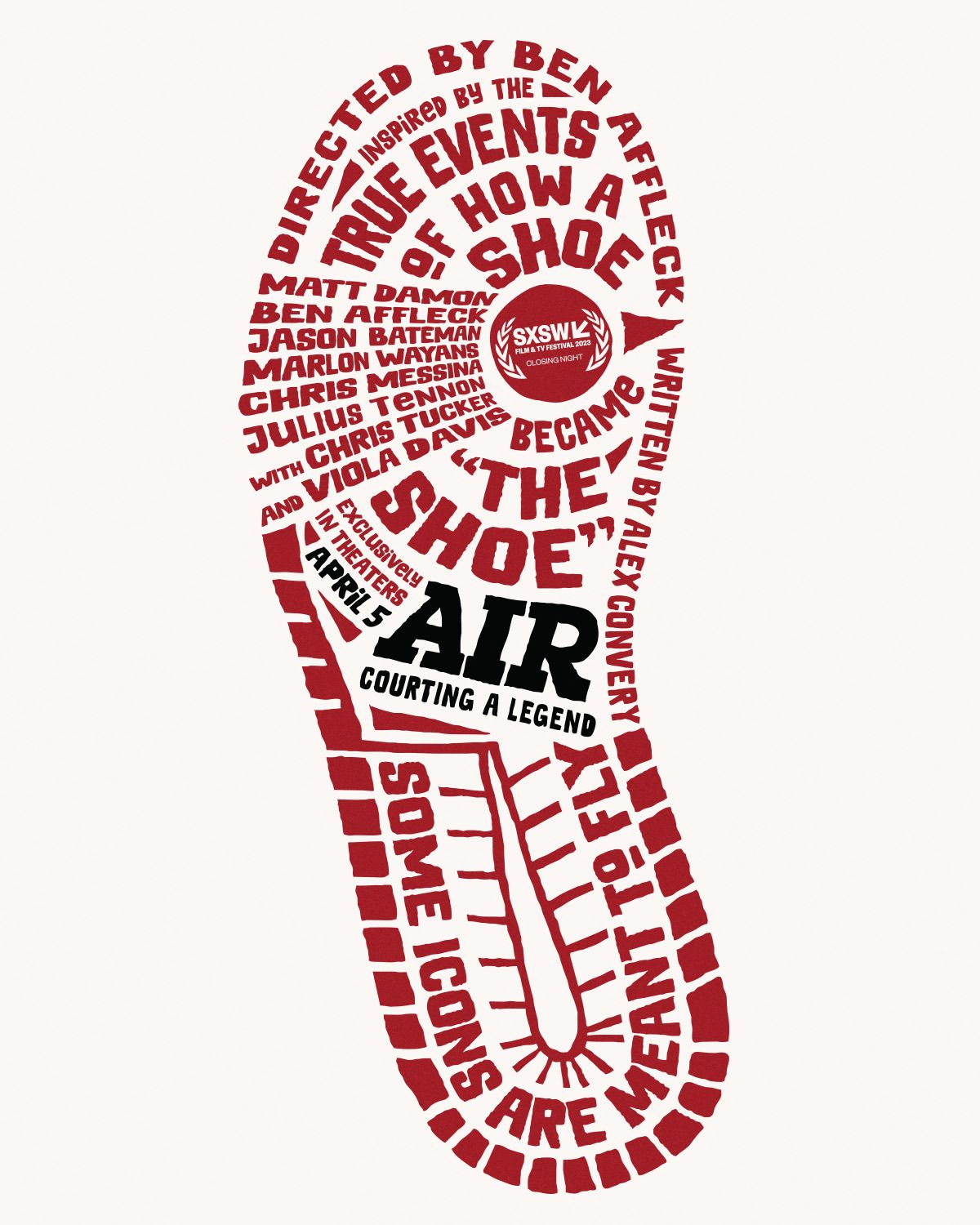 Air
R 1h 51m
It's 1984 and Nike is about to close its basketball division due to low sales and a dismal market share. Nike CEO Phil Knight (Ben Affleck and director of the film) and Nike Marketing VP Rob Strasser (Jason Bateman) give their basketball talent scout Sonny Vaccaro (Matt Damon) one last chance to come up with a new strategy/spokesperson for Nike basketball shoes. Nike's brass believes Michael Jordan, who's in the NBA draft, will be too expensive and will never consider Nike (Jordan wears Adidas brand all through college). Vaccaro believes Jordan is a generational talent and that Nike should build a brand around him. Vaccaro meets with and convinces Jordan's mother Deloris (Viola Davis) that Nike would give Jordan all the attention he wouldn't get from Converse or Adidas. After Jordan's agent David Falk (a fantastically nasty Chris Messina) makes a vicious phone call to Vaccaro about contacting the family directly, Nike fears they're out of contention. But the Jordan family books a visit to Nike headquarters. Strasser and Vaccaro work all weekend to prepare their pitch: Air Jordans, with a shoe built exclusively for Michael. The rest is history, and the details and relationships built during this process are surprisingly interesting and fun to watch. I thoroughly enjoyed myself.
SEE IT IF YOU'RE DOWN WITH sports history/movies, excellent acting, Ben Affleck, Matt Damon, Viola Davis, Jason Bateman, Chris Messina.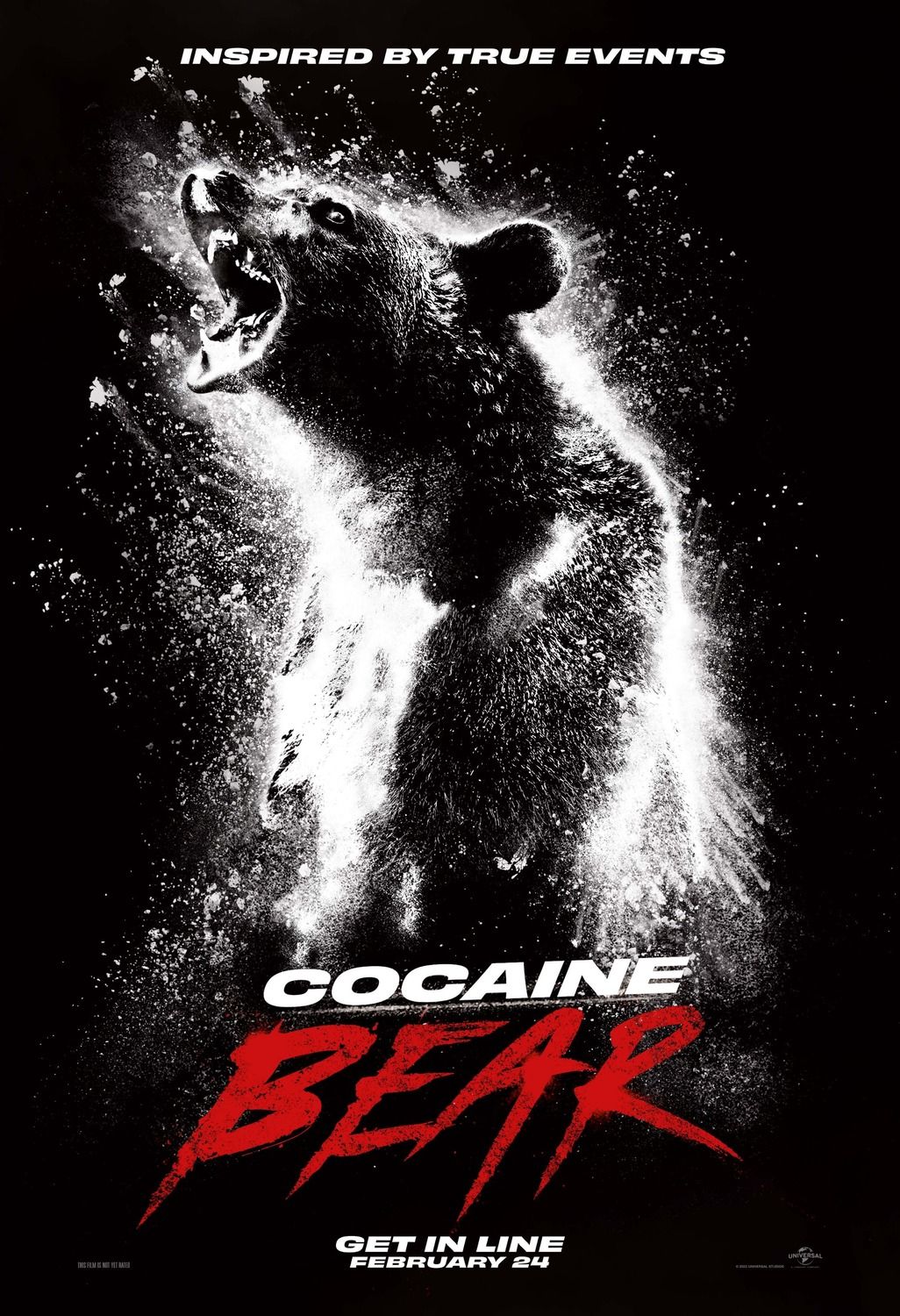 Cocaine Bear
R 1h 35m
Yes, most of the information you need about this movie is in the title. But how did the bear get cocaine in the first place? What happened when the bear got cocaine? Who survived the rampaging bear and who didn't? These questions and an excellent cast of eccentric characters make this horror comedy directed by Elizabeth Banks a fun ride. The film is loosely based on the 1985 true story of a black bear that ingested about 75 pounds of cocaine, and subsequently died about 45 minutes later (without ever attacking anyone). It starts when Sari's (Keri Russell) daughter Dee Dee (Brooklynn Prince) decides to ditch school and hike to a local state park with classmate Henry (Christian Convery), where they encounter a bear soon after it has ingested cocaine. Ranger Liz (Margo Martindale) and her friend Peter (Jesse Tyler Ferguson) run into Sari while she's searching for the kids. They soon run into the bear, as well, and one of them doesn't survive. Detective Bob Springs (Isiah Whitlock, Jr.) comes to the park looking for the owner of the cocaine, suspected drug dealer Syd White (Ray Liotta), after White had already sent his son Eddie (Alden Ehrenreich) and his right-hand man Daveed (O'Shea Jackson, Jr.) to the park to retrieve the cocaine. Who escapes, who survives, and what happens in between makes an entertaining movie with some good gore, a few giggles, and a few unexpected turns. The ambulance scene alone is worth the price of admission.
SEE IT IF YOU'RE DOWN WITH madcap kookie movies, Elizabeth Banks direction, Keri Russell, Margo Martindale, Ray Liotta, Jesse Tyler Ferguson, O'Shea Jackson, Jr.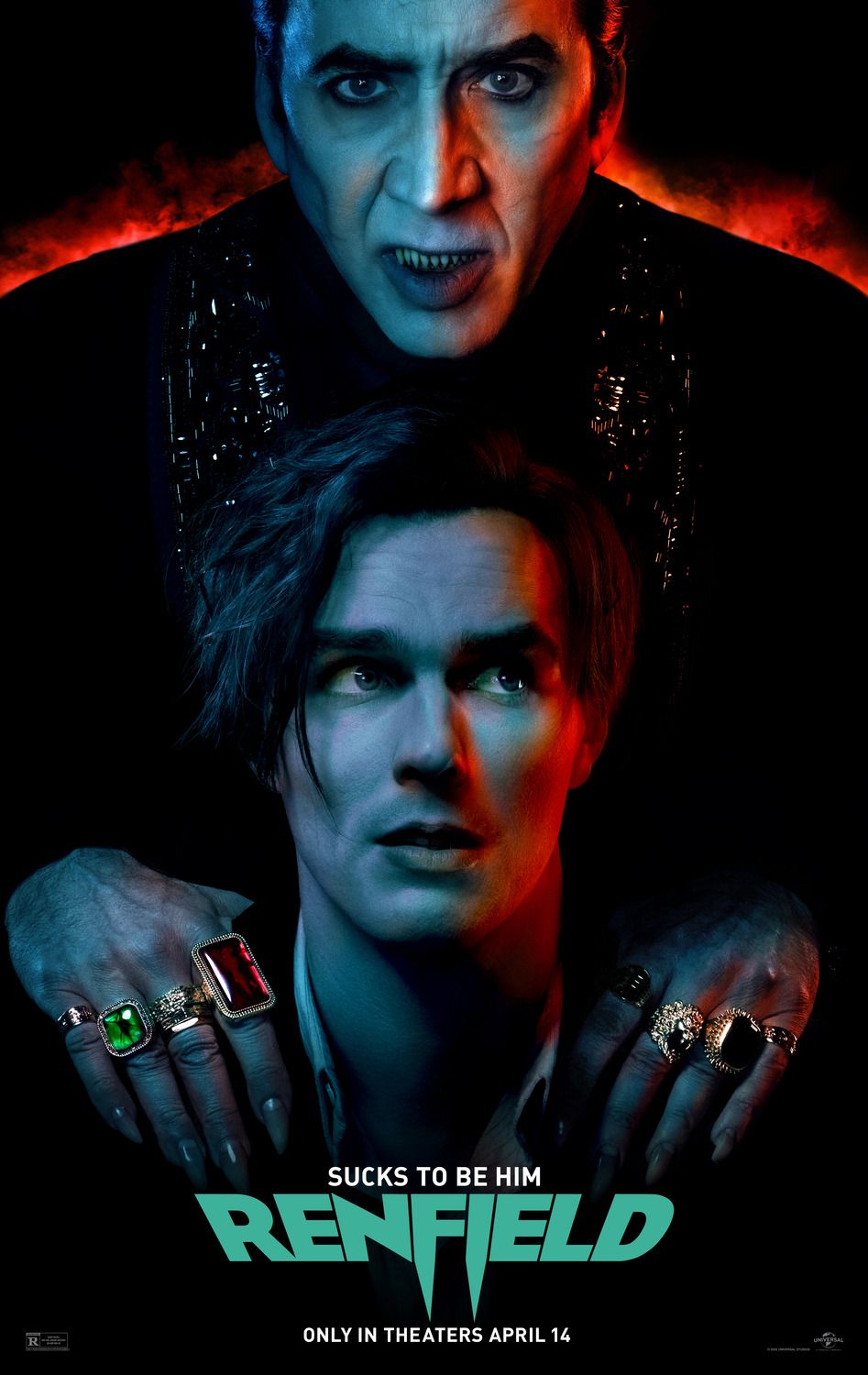 Renfield
R 1h 33m
Dracula seems like a character Nicolas Cage should have played a long time ago. It is tailor made for his repertoire of hyper-intense, over-the-top character acting, and he nails it here. Dracula and servant Renfield (Nicholas Hoult) end up in New Orleans, where they can easily blend in with the nightlife and pick off tourists. Renfield is over being Dracula's meal recruiter, navigator of the modern world, and body-disposal guy, so he kills Dracula. (Or does he?) He then gets his own apartment and starts creating a life of his own. He soon meets police officer Rebecca (Awkwafina) and is taken with her. He also begins attending a self-help group and making friends. However, Dracula may not be as dead as Renfield thinks, and if not, he's so coming for Renfield. This movie has ridiculous amounts of gore and blood and a few incredible kills, but in a cartoonish way. It has some good laughs and some little details for Dracula fans. It was a bloody good time!
SEE IT IF YOU'RE DOWN WITH Dracula movies, horror movies, gore, a splash of humor and some fun acting, Nicolas Cage, Nicholas Hoult, Awkwafina.
---
Three sentence movie reviews:
Infinity Pool
R 1h 57m
James (Alexander Skarsgård) and Em (Cleopatra Coleman) vacation at an exclusive resort on a tropical island. They soon meet seductive Gabi (Mia Goth), who lures them off the resort grounds towards horror laced with hedonism via trippy local drugs. James becomes lost in this new world and so does the plot, ultimately leading to a confusing and unsatisfying ending.
Living
PG-13 1h 42m
From the beginning, in a 1950s London train station filled with bowler-clad men in dark suits and umbrellas, to the end in a local playground, this film is sumptuous. Williams (Bill Nighy) plays a zombie-esque stuffed shirt going through the paces of his civil service life until he's confronted with his own mortality. There are some lovely, minimalist scenes and excellent acting in this quiet little gem.
Magic Mike's Last Dance
R 1h 52m
Mike Lane (Channing Tatum) struggles to make a living without stripping until he gives soon-to-be ex-wife of a billionaire Maxandra Mendoza (Salma Hayek) the hottest lap dance of her life. After spending the night together, Max invites Mike to London to put on a show in her theater. You know what happens from there: dancing, drama, and… more dancing.
Happy Pride Month Everyone, peace and love to our LGBTQ+ community!
xoxo– Alanna Smithee
---
Alanna Smithee is a former employee of the Academy of Motion Picture Arts & Sciences and a lifelong movie fan.