Believe it or not, just one accepting adult can save an LGBTQ+ young person's life. According to a report from the Trevor Project, having someone in their corner reduces the risk of a suicide attempt by 40%.
Our local PFLAG chapter for Benton and Franklin counties takes this to heart. They hold a Youth Night program once a month that provides a variety of fun activities and educational topics in a safe environment for LGBTQIA2s+ youth and their allies, ages 13–18 years old.
I've been leading this program for the past four years. I love working with these kids. I see so much joy when they arrive and connect with one another. PFLAG Benton Franklin often receives messages and comments from parents saying their kid is so thankful for Youth Nights, and that they even wish they would happen more often. This further fortifies the concept of how needed this program is in our community.
Let me get real for a moment. Here is the current state of things.
74.1% of LGBTQ+ youths were verbally harassed at school in the past year because of their sexual orientation; 55.2% were harassed specifically because of their gender expression.
61.1% of LGBTQ+ students report that they feel unsafe in their schools because of their sexual orientation.
75% of transgender students feel unsafe in their schools because of their gender expression.
LGBTQ+ students are twice as likely as their non-gay peers to be physically assaulted, kicked, or shoved.
Compared to their straight peers, gay and lesbian youth are four times more likely to contemplate or attempt suicide. Transgender youth are ten times more likely to do so.
Approximately 30% of LGBTQ+ youths report skipping a class at least once in the past month and missing at least one full day of school in the past month because they felt uncomfortable or unsafe at school.
Queer youth make up 40% of the homeless youth population. 68% of homeless queer youth have faced family rejection.
Now keeping all that in mind…
A big part of the reason our teens are so happy to see one another when they come in each month is because they feel comfortable sharing with each other the adversity they're facing in life. They know that when they talk about a close family member not understanding their identity, or when other students and teachers at school bully them for expressing themselves, the kids in our program are going to understand. And why is that? Because they are also having those experiences. These kids are also seeing the news stories on how our legislative body is continuously attacking LGBTQ+ rights. They are angry and scared. At Youth Night, they can talk openly about these topics and their feelings without negative repercussions.
In my own life, there are certain things I hear over and over again when talking with Queer adults: "I wish I'd had support when I was younger." "I wish I'd had someone like me to look up to." "I wish someone had understood what I was going through." So when working with our teens, I try to pass on these people's wishes and bring them experiences that allow them to see how beautiful and powerful the LGBTQ+ experience can be. I see so much fire in these kids. I want to kindle that flame. I want to give them hope. I want them to be able to envision a future where they can live their authentic selves.
What does that look like? Here are some of the activities and discussions we've covered since I've been involved:
Provided articles for LGBTQ+ History Month
Watched videos from the It Gets Better Project
Highlighted out LGBTQ+ public figures and their achievements
Covered going back to school and anti-bullying techniques
Had a visit from a therapy dog from Love on a Leash
SARC discussed safe relationships with our teens
Held Drag Queen Story Time several times
Had a paint party at the trans-owned Spectra Art Gallery
Had a visit from a local Queer city councilmember
Talked about what it means to be a part of a community (paired with a service project for our Queer Elders)
And we plan to have a jammin' Teen Pride Party this month, Drag Queens included!
PFLAG Benton Franklin has created a place for our youth to find connection and belonging. But they can't be the only ones. These things are vital for the overall health of our community, because these kids are the future.
I leave you with this:
Let the kids be kids. Let them grow and learn and discover who they are. Let them be loved and find love. Let them be themselves, because they are the true experts of themselves. If you're lucky enough, they'll share their authentic selves with you.
The kids will be alright if we let them be.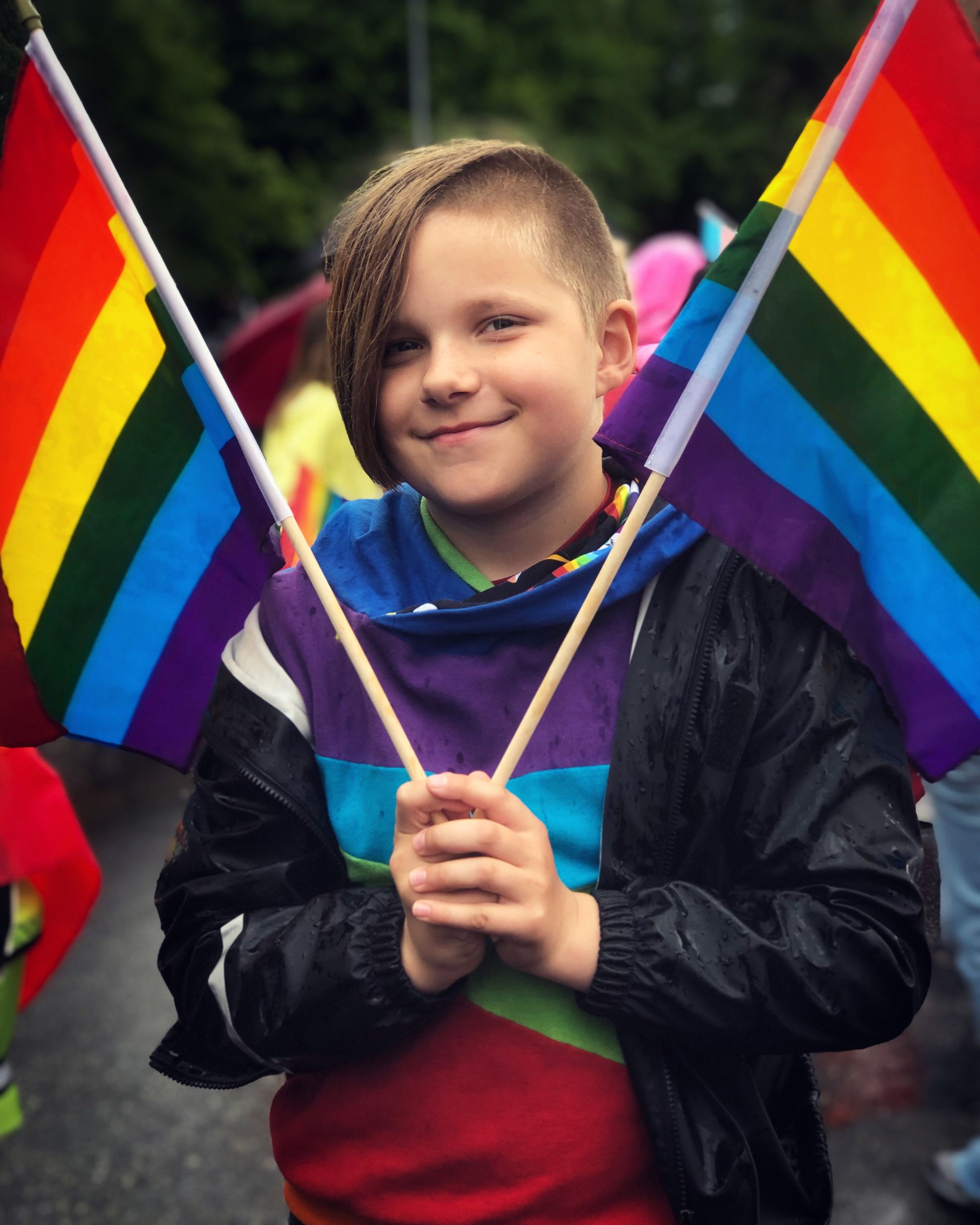 ---
Meghan is a board member of PFLAG Benton Franklin. She can usually be found under a pile of books or in the woods talking to the trees.
Stats from GLSEN