We Had Our Reasons / Teníamos Nuestras Razones is a collection of poems Ricardo Ruiz has been working on over the past year and a half. "I have interviewed friends and family, both older and younger, taking the transcripts and distilling them down into bite-sized pieces of poetry," says Ricardo. His goal is to communicate the shared histories of the agricultural workers who have migrated from Mexico and Latin America to Eastern Washington. The book is written in both English and Spanish (with translations by Brianna Salinas). Ricardo says, "The intentionality of translating the entire collection ensures access to the community that birthed the project and beyond."
Frances McCue, the Founding Editor of Pulley Press — the local Seattle publishing house that just released We Had Our Reasons / Teníamos Nuestras Razones — calls the collection groundbreaking. "Ruiz — a decorated college graduate, military veteran, former farmworker, and recovering addict — is a gifted poet whose work here ushers in a powerful new voice in American poetry," Frances says.
Pulley Press gets its name from 'The Pulley' method, a collaborative form of composition and production of poetry that Ricardo used to create We Had Our Reasons / Teníamos Nuestras Razones. First, Ricardo went to members of his community — farmers and their families he knows well in Eastern Washington — and engaged with them as storytellers, encouraging them to document their own histories through interviews that he conducted. Then, he worked on crafting poems from the transcripts. When he had near-final drafts, he returned to the storytellers to make sure that they felt accurately represented by the poems, and to ask them to share the byline with him on their contributing stories. "Poetry in this way goes back to the oldest uses of recounting important events, and in turn, joins us close to each other through deep honest connection," says Ricardo. It's a glimpse into the multi-generational effects of migration, seen through the recounting of parents and their children, both documented and undocumented.
"We have such a rich, vibrant community in Eastern Washington that is regularly overlooked," says Ricardo. "Our stories are valuable, our work is valuable, and we are valuable. As an artist, I wish to record the beauty of our shared experiences. Our truth deserves to be recorded and remembered. This is my way of documenting this time for my own children."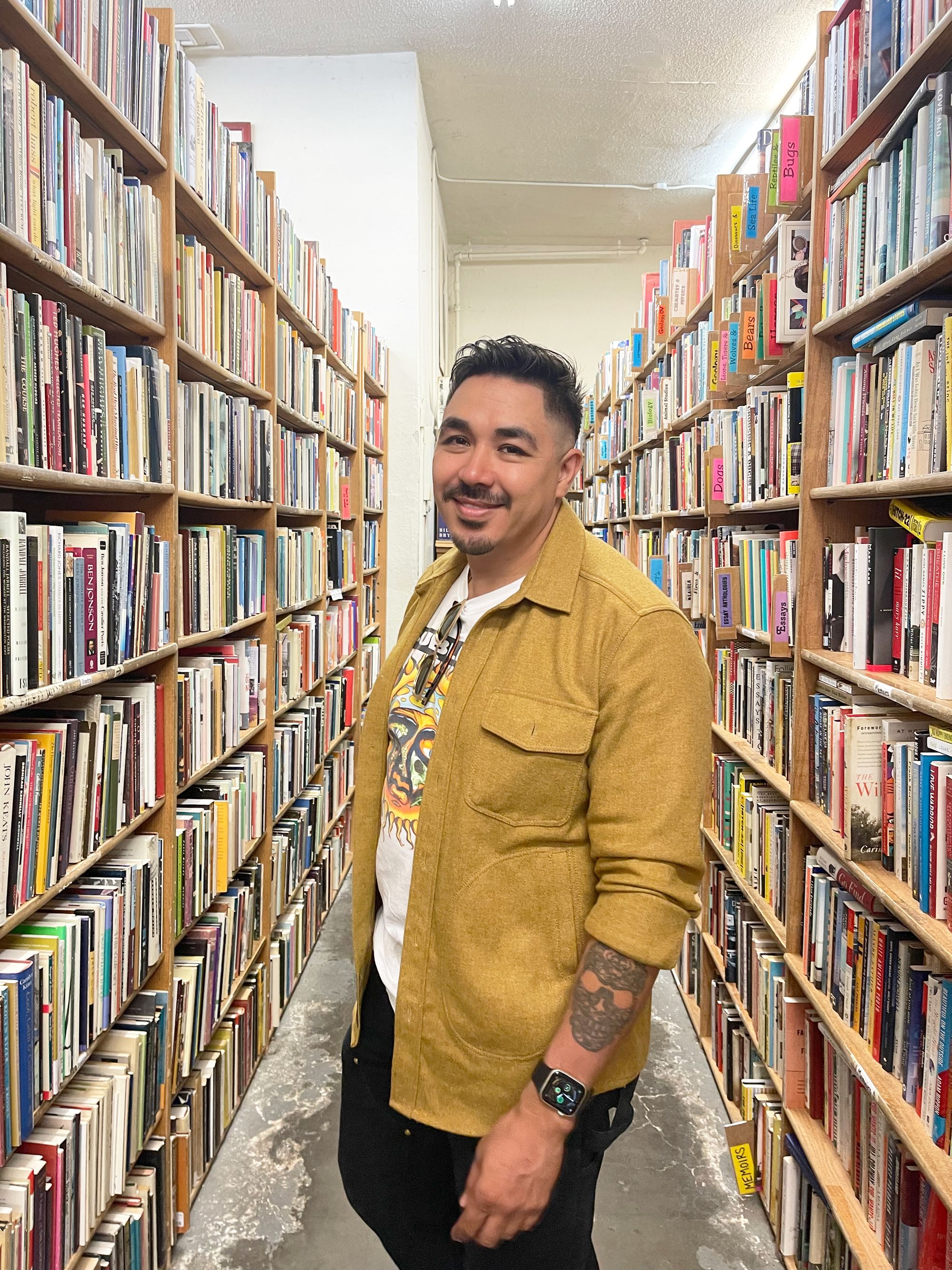 Ricardo Ruiz will give a reading from We Had Our Reasons / Teníamos Nuestras Razones at  Northwest Church, 1312 Sacramento Blvd in Richland (Parking lot entrance is on Wright Ave), Saturday, Nov. 5 at 6 p.m.
For more information about the author, visit https://www.poetruiz.com, and follow Ricardo Ruiz: @poetruiz on Instagram, TikTok, and Twitter; @IAmPoetRuiz on Facebook
You can also read more about We Had Our Reasons / Teníamos Nuestras Razones:
https://southseattleemerald.com/2022/07/04/ricardo-ruizs-we-had-our-reasons-tells-the-stories-of-immigrant-workers/
https://artsci.washington.edu/news/2022-08/immigrant-stories-shared-through-poetry
Silent Crossing, Sleeping to the Other Side
Lorena and Ricardo
you slept for two days
over-drugged by the coyote†
i gathered all the sounds
you should have made
placing them inside the leather bag
upon my shoulder
when my steps strained
i opened the satchel and listened
    each night
i held your sounds
and know your future's here
Paso silencioso, durmiendo hasta el otro lado
Lorena y Ricardo
fueron dos días los que dormiste
narcotizado por aquel coyote†
junté todos los sonidos
que deberías haber emitido
guardandolos en el bolso de cuero
que llevaba en el hombro
cuando se tensaban mis pasos
abría el bolso y escuchaba
    cada noche
sostuve tus sonidos
y sé que tu futuro está aquí