In May 2019, Tumbleweird published an interview with Hyder Abadin, a local Industrial and Organizational Psychologist, about Feeding Villages. Feeding Villages is a nonprofit seeking to improve access to nutritious food and nutrition education "with special consideration to pregnant women, infants, children, and the elderly." It was founded by Abadin and his family after they saw the hunger and suffering in his mother's village of Nanunga in Uganda.
Since we last spoke with Abadin, Feeding Villages has become a 501c3 public charity, and they have added initiatives to their original mission. They have also expanded their efforts to serve communities in Kampala, Uganda, in addition to Nanunga.
One of their new initiatives is a school lunch program. The Feeding Villages field teams feed around 250 children hot meals every day at school. Just like in their pilot program, the teams focus on providing nutrient-dense foods such as beans, nuts, eggs, and milk. This diet is a far cry from the three main sources of calories in the regions served—cassava, matoke, and sugar cane—which are poor in nutrients, and do not provide necessary vitamins and minerals.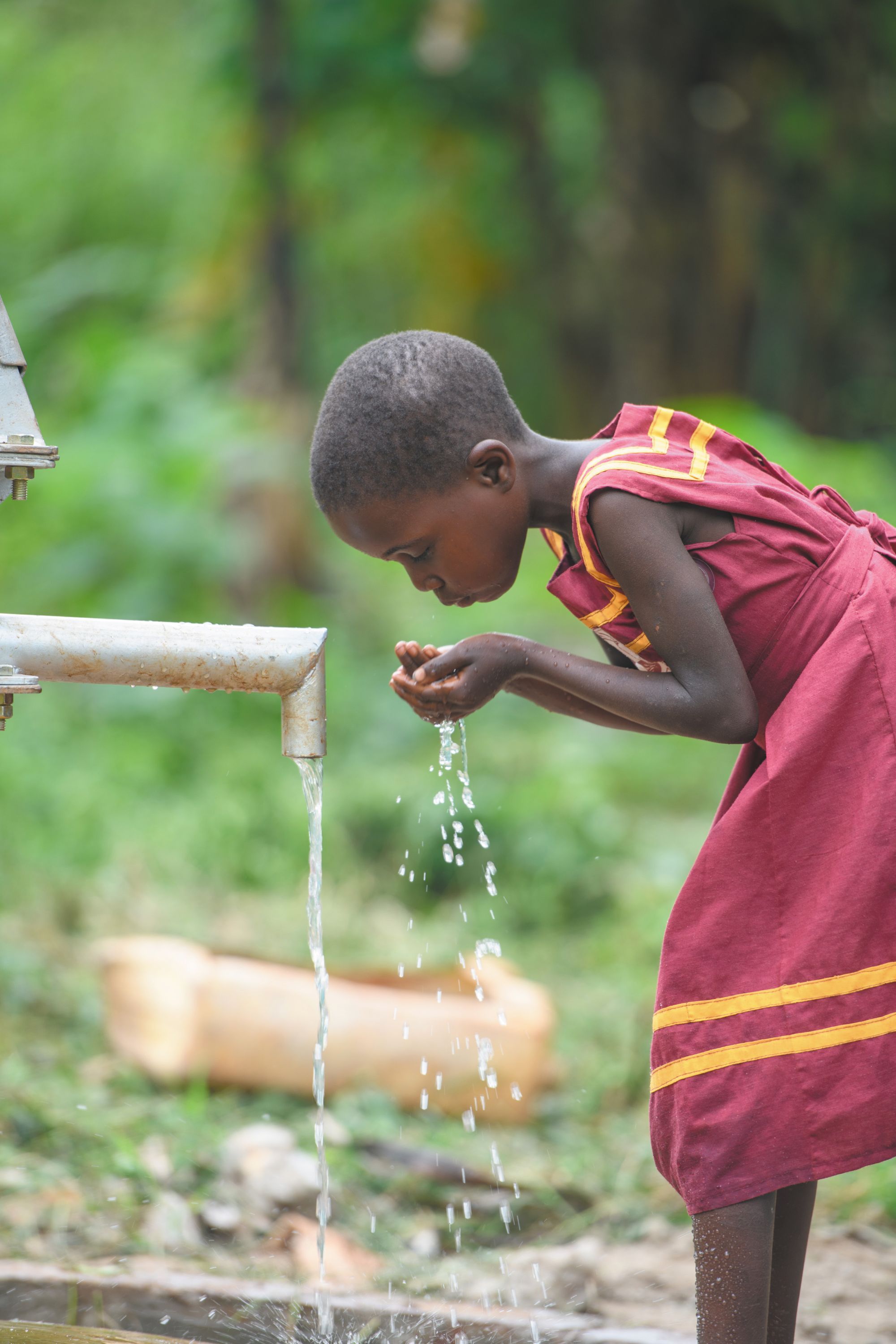 Feeding Villages has also been busy this past year rehabilitating the water well in Nanunga. The well had been contaminated and the water was unsafe to drink. The well also lacked a pump, making water retrieval extremely difficult. The shaft has now been deepened, so it is able to tap into a larger reservoir, and a heavy-duty hand pump has been installed to allow the water to be drawn to the surface. The well has also been cleaned and sealed to prevent contaminates and debris from entering.
Feeding Villages is making great strides toward sustainable, lasting change in the Ugandan villages in which they serve. They are continuing to educate villagers about ways to farm more nutritious food so that they can continue to grow and produce it themselves (as well as techniques for storing the food so that it lasts longer). Feeding Villages is also introducing villagers to information about what comprises a balanced diet, and why nutrition is important to children's growth, health, and physical and mental development.
For more information about Feeding Villages, visit www.feedingvillages.org.
You can also watch Tumbleweird's previous interview with Hyder Abadin at https://www.feedingvillages.org/tumbleweird-interviews-feeding-villages/
or read it at https://tumbleweird.org/may-2019/
---
Main photo by Emmanuel Museruka