Photo by Krists Luhaers on Unsplash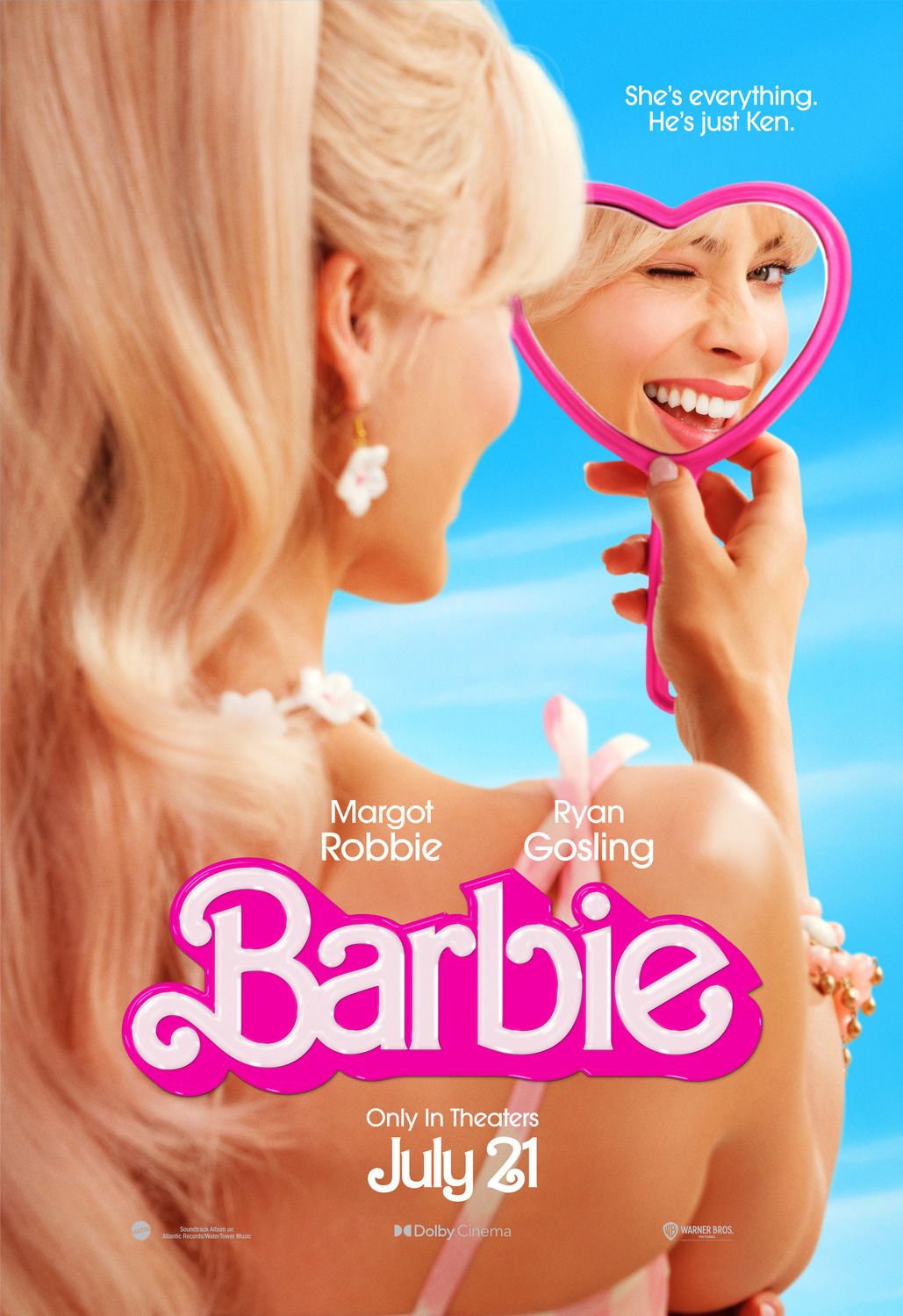 Barbie PG-13 1h 54m
Since Zahra already wrote all about Barbie, let me just say this:
There is something for everyone here! Plenty of visuals for the kids, and allusions and references for the adults. (And stay for the credits, as they showcase actual discontinued Barbie types. Good stuff!)
MUST SEE FOR THE CULTURAL ZEITGEIST, THE CLOTHES AND DESIGN OF BARBIE LAND, AND AN INCREDIBLY SATISFYING MOVIE EXPERIENCE!
---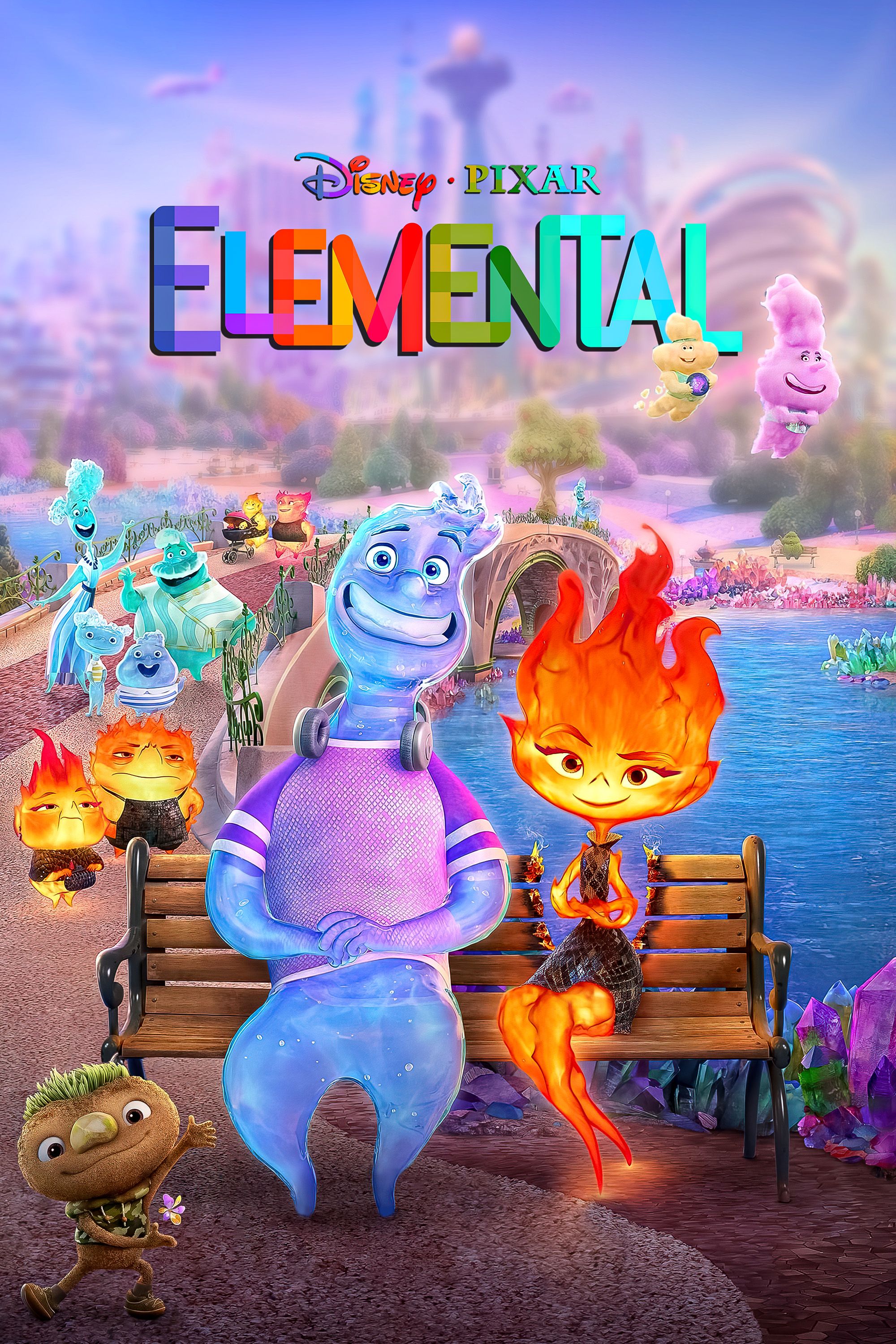 Elemental
PG 1h 41m
Ember (Leah Lewis) is a fire element. She grows up in a stunningly beautiful world where all the elements — fire, water, earth, and wind — coexist by keeping to their own sections of the world. The elements are NOT supposed to mix and there is classism going on in her world. Ember battles her own anger to the point of almost destroying her parents' business. Wade (Mamoudou Athie) is a water element who works for the local water department as an inspector. He discovers a leak that lands him in the basement of Ember's home / family business. Together, they soon discover a water leak that's threatening Fire City, where Ember and her family live. In the process of investigating the leak source, Ember and Wade find common ground and then start to fall in love.
I found this movie just as appealing, fun, striking, and poignant as other Pixar films. It is mostly a gentle interracial rom-com, but with classic Pixar touches; the world-building, characters, and emotions are all there. The movie received mixed reviews, many suggesting Pixar has lost its touch. But I disagree. The movie benefited from word of mouth and audience reviews are consistently high. I highly recommend it. SEE IT IF YOU'RE DOWN WITH: Pixar, animated features, digital world-building, sweet rom-coms.
---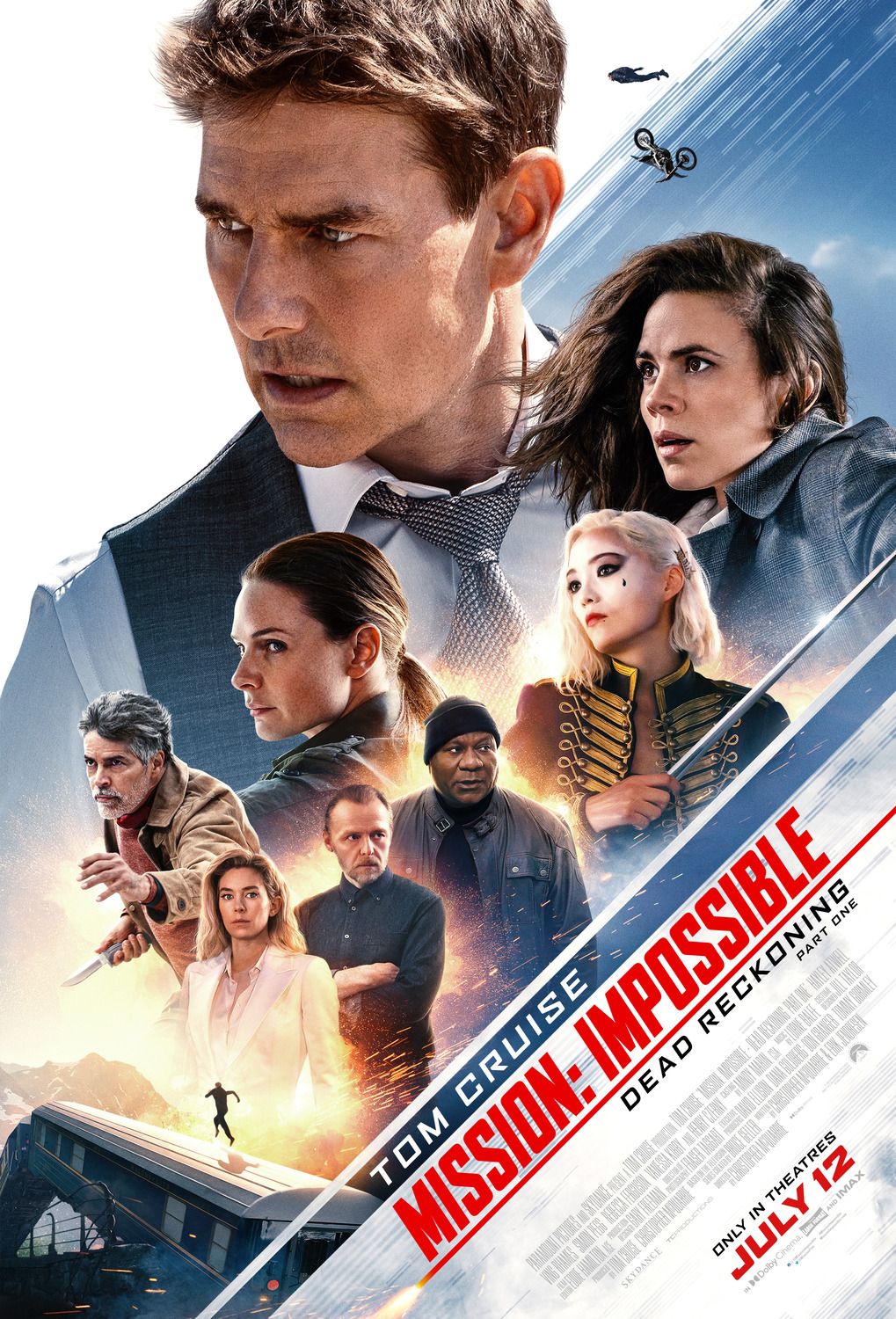 Mission: Impossible – Dead Reckoning, Part One
PG-13 2h 43m (!)
This time Ethan Hunt (Tom Cruise) is after a weaponized AI controlled by an unknown entity who wants to rule the world. Ethan brings his favorites back to help him: Luther (Ving Rhames), Benji (Simon Pegg), and Ilsa (Rebecca Ferguson). First, Ethan chases Ilsa across the desert to get one part of the key that can shut down the AI. Then he meets pickpocket Grace (Hayley Atwell), who steals the other part of the key from a courier in an airport. Ethan enlists Grace for his cause. They trace the sale of the keys to the White Widow (a blistering hot Vanessa Kirby), who wants the AI for herself. Or does she?
There are several amazing action set pieces and a car chase in Rome (that goes on a bit too long). The airport sequence is excellent and the final train sequence is harrowing. There's some excellent character work by Shea Whigham as Briggs, the special-forces guy looking for Ethan and the key. Kittridge (Henry Czerny), is back and Cary Elwes plays Denlinger, Ethan's 'contact' at the IMF. The film also features Esai Morales playing Gabriel, someone from Ethan's past. You know what you're getting with this one, so sit back and enjoy the action-packed, thrill-seeking ride. Even at almost three hours, I didn't 'feel' the time passing, which is good. SEE IT IF YOU'RE DOWN WITH: the Mission Impossible franchise, action movies, spy movies, Tom Cruise, Ving Rhames, Simon Pegg, Rebecca Ferguson, Vanessa Kirby.
---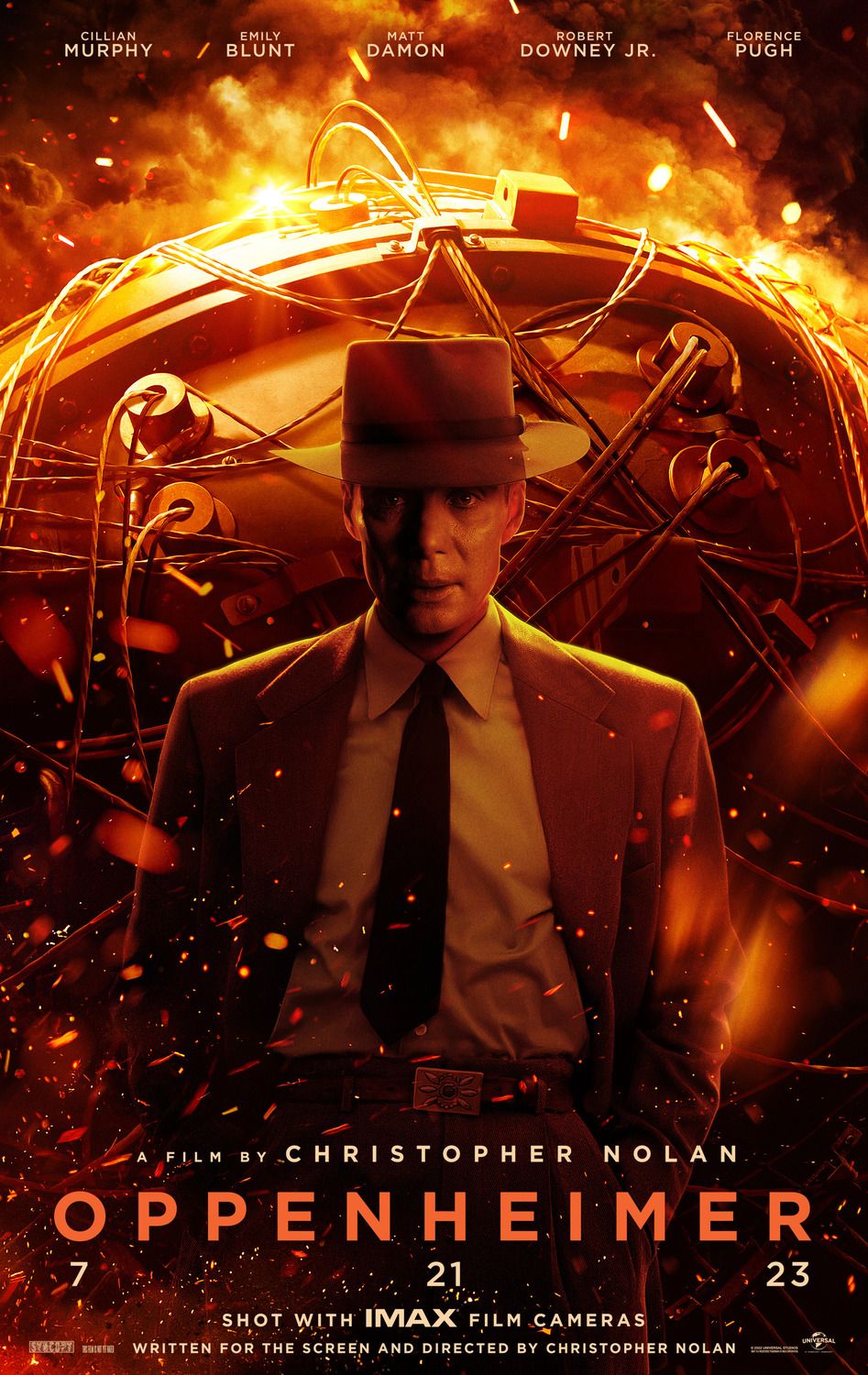 Oppenheimer
R 3hr
J. Robert Oppenheimer (Cillian Murphy) was a renaissance man, genius physicist/mathematician, womanizer, poet, and arrogant, egotistical leader of the U.S. team developing the atomic bomb. His story is intertwined with our history of WWII and the decision to develop and drop the bomb on Japan. The massive military investment, which most of us living in the Tri-Cities know of and directly benefit from, is mostly focused on Los Alamos, New Mexico in the film. The film is an in-depth character study that just happens to be about the man who led the team to develop the bomb. It is a searing, profound dive into a man who knew exactly what he was developing and its power to destroy us all, and did it anyway.
After the war when the tide turned against communists, Lewis Strauss (a fantastic Robert Downey, Jr.), the U.S. Atomic Energy Commission chair who hated Oppenheimer, tried to destroy his career, managing to get his security clearance removed. It's irritating to watch bureaucracy and innuendo take down a genius. Director Christopher Nolan takes a heady page from director Terrence Malick. The visual style — as he bounces in and out of Oppenheimer's head, his visions, his past, and his fears — gives the crucial moments a visceral feel. The close-ups are legion here. They effectively portray interior thoughts, faults, failures and triumphs. This movie is about the men who developed the bomb, but Nolan tells the story through Oppenheimer. There's a great supporting cast: Matt Damon as a pint-sized General Leslie Groves; Emily Blunt as Kitty Oppenheimer, whose advice Oppie consistently ignores; Florence Pugh as Jean Tatlock, Oppie's early Communist lover; and a powerful cameo by Gary Oldman as President Harry Truman. This film blew me away on so many levels; I couldn't stop thinking about it for days. I hope you feel the same. MUST SEE FOR THE CULTURAL ZEITGEIST!
---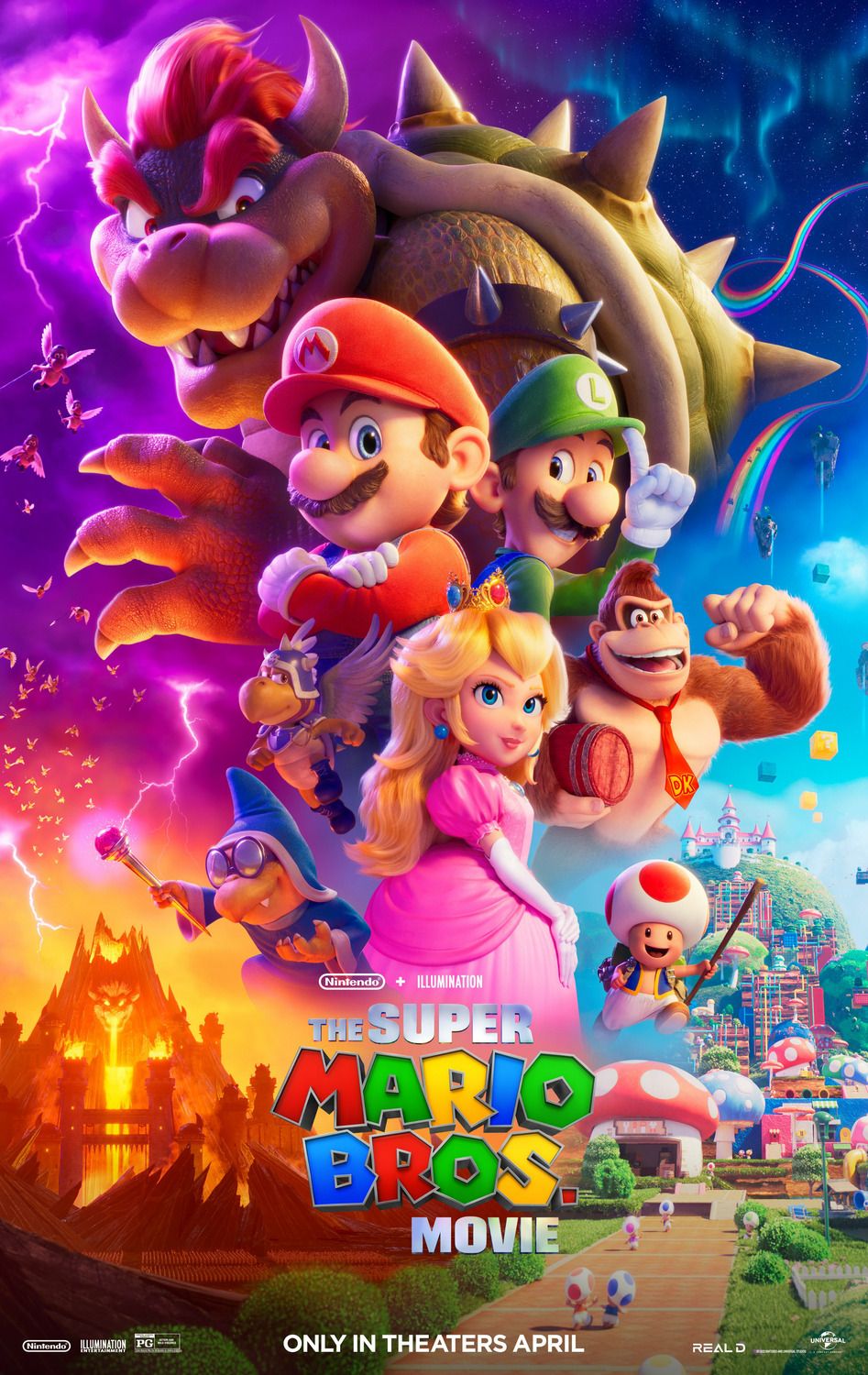 Three-sentence movie review:
The Super Mario Brothers Movie
PG 1h 32m
Mario (Chris Pratt) and brother Luigi (Charlie Day) travel through an underground portal and try to rescue Princess Peach (Anya Taylor-Joy) from bad guy Bowser (Jack Black). This movie had so much joy in every frame, including excellent world-building, action, and nods to the video game and its spin-offs. I can't recommend it enough as a fun family movie!
---
Alanna Smithee is a former employee of the Academy of Motion Picture Arts & Sciences and a lifelong movie fan.