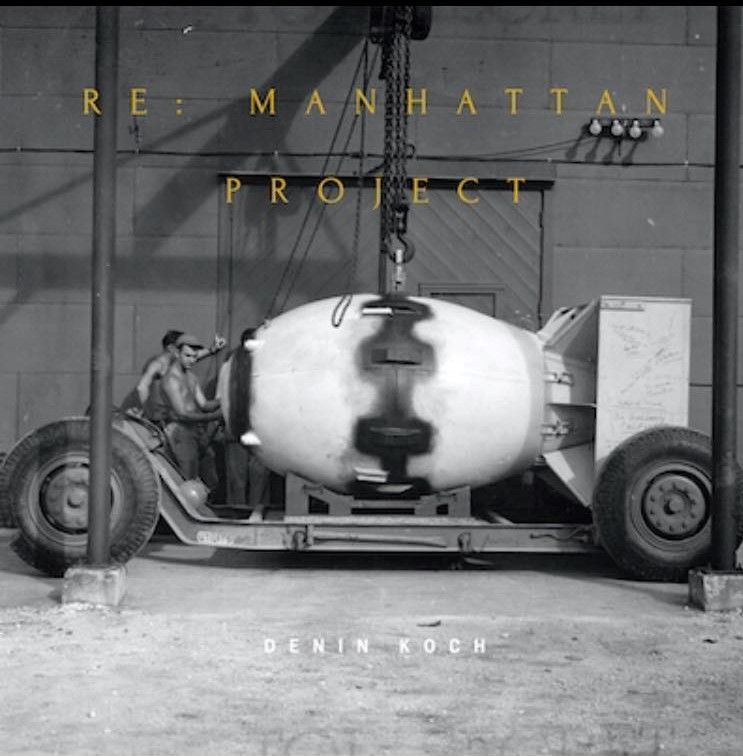 If you are interested in jazz, you know the Tri-Cities has a remarkably solid jazz scene for a community our size, in the proverbial middle of nowhere. Between Randy Burr's outstanding programs at CBC, the Columbia Basin Jazz Orchestra and solid programs at most of our middle and high schools, we've got it goin' on.

So it may not be a surprise to you that one of our native sons is already launching an album featuring his original compositions at the ripe old age of 24.

Denin Koch (Whitworth '18, RHS '14) is finishing up his Master of Music degree in jazz guitar at Eastman School of Music in Rochester, NY. While COVID truncated in-person education and prevented his graduate recital from taking place, Koch (pronounced cook) is moving ahead and promoting his multimedia project exploring the Manhattan Project.

"re: manhattan project," Koch's debut record, will be released on August 6th, 2020, the 75th anniversary of the Hiroshima bombing. The record consists of a ten-movement suite for narrator, viola, and jazz quintet.  It tells the story of the Manhattan Project, the secret U.S. government program that produced the atomic bomb at the end of WWII, including work at the Hanford Site.

He calls the work, "A musical experience exploring the mysterious, eerie, and fascinating story of the Manhattan Project and its consequences." He notes, "the music is influenced by the many different and varied artists I grew up listening to in all styles - Radiohead, Kurt Rosenwinkel, The Decemberists, Dmitri Shostakovich, Wes Montgomery, Led Zeppelin, and many, many more."
"Being surrounded by nuclear culture has forced me to consider the realities, consequences and lingering effects of the atomic bomb on our world today," Koch shared. "As nuclear weapons once again began dominating the news cycle in 2018 and 2019, I was inspired to write music that reflects on the lessons we have learned from the past and reflects my hope for a peaceful future without nuclear weapons."
Koch premiered "re: manhattan project" in the fall of 2019, via Facebook Live, with family, friends and fans watching from across North America. It is interesting to see how this Richland Bomber percieves the top secret Manhattan Project through many lenses, carefully weaving classical and modern jazz elements with poetry and first hand accounts from scientists and others who were here at the time. In addition to the influences Koch mentions, listeners will note the influence of Pat Metheny in the melancholy opening of the second movement titled "the einstein-szilard letter."

Koch was awarded a grant from the Eastman School to record the project but has also launched a Kickstarter effort to support the album and future performance projects.
He hopes to one day perform the suite at the B-Reactor, much as local Reg Untersher was able to do with his original choral work Nuclear Dreams: an Oral History of the Hanford Site.

Koch can be found streaming (or at area wineries if they are able to open) before he begins his Ph.d. at University of Northern Colorado.  Follow him on Facebook or at www.deninkochmusic.com to find out when his next live stream is and support his Kickstarter campaign.