Maybe gritting your teeth and powering through is not the best way to get through winter; either for your mental health or your teeth, but that is where I find myself every year. And I made it yet again! It's spring! The weather is warming, we get more sunlight, flowers are blooming, and publishers are releasing their best crop of books for the year. You'll always find a new James Patterson, David Baldacci, or Nora Roberts in the mix, but here are some other titles to put on your TBR pile.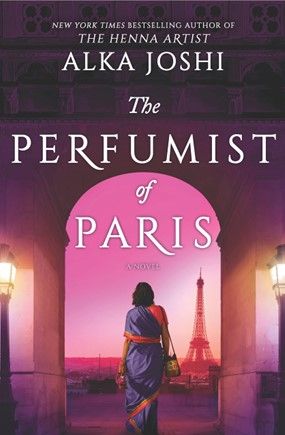 The Perfumist of Paris by Alka Joshi
Release date: 3/27/2023
Following the two previous titles in the Jaipur Trilogy, Radha has found her calling working in a parfumerie in Paris. While her husband doesn't understand her need to work, she finds great satisfaction in helping women create the perfect scent. When she is given her first project and is sent to India, she is excited for the opportunity; but when she finds out the son she gave up years ago has gone to Paris to find her, she worries that her carefully constructed and fragile life is about to fall apart.
---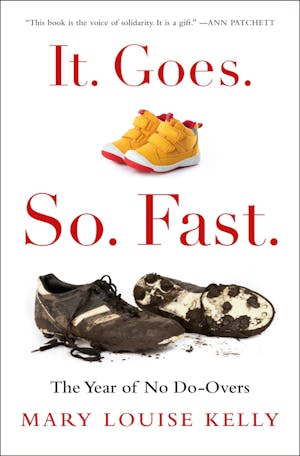 It. Goes. So. Fast. By Mary Louise Kelly
Release date: 4/11/2023
Mary Louise Kelly does not claim to have the answers, for herself or for other parents. As a reporter for NPR, she has had to balance her family and work life. She always intended to take more time to be there for her children's events, but somehow their lives have flown by. She realizes that childhood has an expiration date and her kids are really close to it. While Kelly doesn't have solutions for parents, sometimes it can be helpful to know someone is right there with you.
---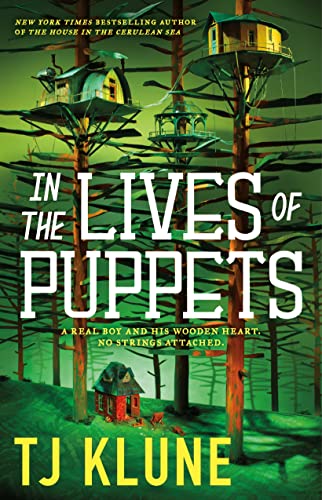 In the Lives of Puppets by TJ Klune
Release date: 4/24/2023
I don't care about robots. I don't usually enjoy end-of-the-world stories; and yet, I enjoy TJ Klune's storytelling so much that I still enjoyed In the Lives of Puppets. In a world where humans have been obliterated by robots, a human boy, Victor, lives deep in the woods with his 'father'. When Victor and his nurse machine and vacuum cleaner friend find an android in the nearby junkyard, suddenly Victor's quiet life is in danger. HAP, the android, was built for the sole purpose of destroying humans. Will Victor be destroyed, or is it possible for a robot to override their purpose and find a higher calling?
---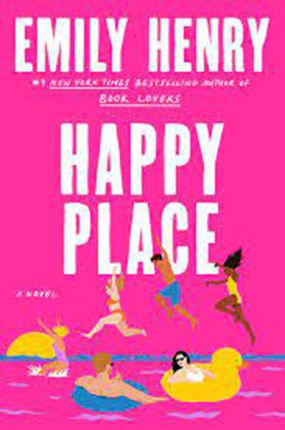 Happy Place by Emily Henry
Release date: 4/25/2023
Harriet and Wyn broke up six months ago. Unfortunately, they didn't tell their friends because their annual beach trip was coming up. This was going to be the last of these trips because their friends' father was selling the cottage. Now they have to spend a week sharing a room and pretending everything is fine. Emily Henry's previous titles, People we Meet on Vacation and Book Lovers, were incredibly popular, so if you enjoy romance titles even a tiny bit, I'd go put a hold on this title now.
---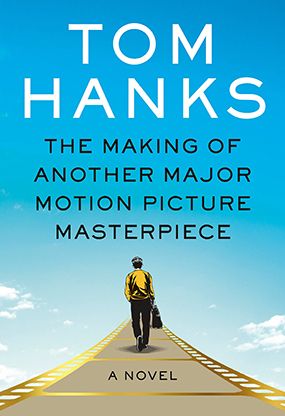 The Making of Another Major Motion Picture Masterpiece by Tom Hanks
Release date: 5/8/2023
This is the story about the making of a movie based on a comic book. The book was written by Tom Hanks. Interspersed through the book are three comic books, also created by Tom Hanks and illustrated by Robert Sikoryak. I don't think the question is whether you should read this book or not, but whether you should read it with your eyes so you can see the comics or with your ears so you can hear Tom Hanks narrate his story. This may be the rare selection where you want to do both.
---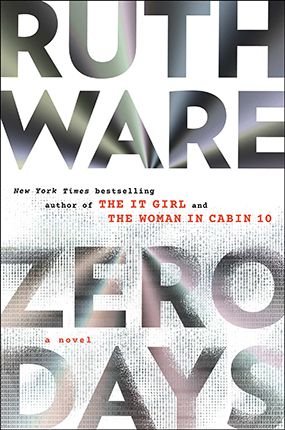 Zero Days by Ruth Ware
Release date: 6/19/2023
Barely making it to the spring release list is the latest by Ruth Ware. Jack and her husband, Gabe, break into buildings for money. Hired by companies to check how secure their buildings are, Jack is the break in person and Gabe is the IT. When a job goes horribly wrong, Jack heads home and finds Gabe has been murdered. When Jack becomes suspect number one and has no way to prove her innocence, she takes off and has to evade law enforcement while trying to discover who killed her husband and partner.
---
Other titles to consider reading this Spring include:
Hang the Moon by Jeanette Walls
Poverty, by America by Matthew Desmond
Romantic Comedy by Curtis Sittenfeld
Yours Truly by Abby Jimenez
A Fever in the Heartland by Timothy Egan
---
Sarah Johnson is a collection librarian at Mid-Columbia Libraries. She reads more than 120 books a year. In her free time, she teaches fitness classes, gardens, and brews kombucha.