As a small business owner, you make a hundred little decisions every day. Most of the time, you don't really know if you have made the right ones, but every once in a while something comes up where you know exactly what the right thing to do is, and that helps you figure out the rest. Hosting the Pride kickoff in May of 2022 was one of those easy decisions to make.
We had wanted to be a part of Pride, and especially wanted to brew a Pride beer, since opening our Kennewick location in 2019; however, our opening was delayed a few months, and we couldn't get it ready in time. Then Pride was canceled in 2020 and 2021 due to COVID restrictions. At least we were able to sell Pride T-shirts made by Unitary Apparel, a local apparel vendor, but we weren't allowed to hold any kind of celebration since we couldn't be fully open to the public. When we heard that Tri-Cities Pride Festival was hosting a Pride celebration in June of '22, we immediately wanted to be a part of it.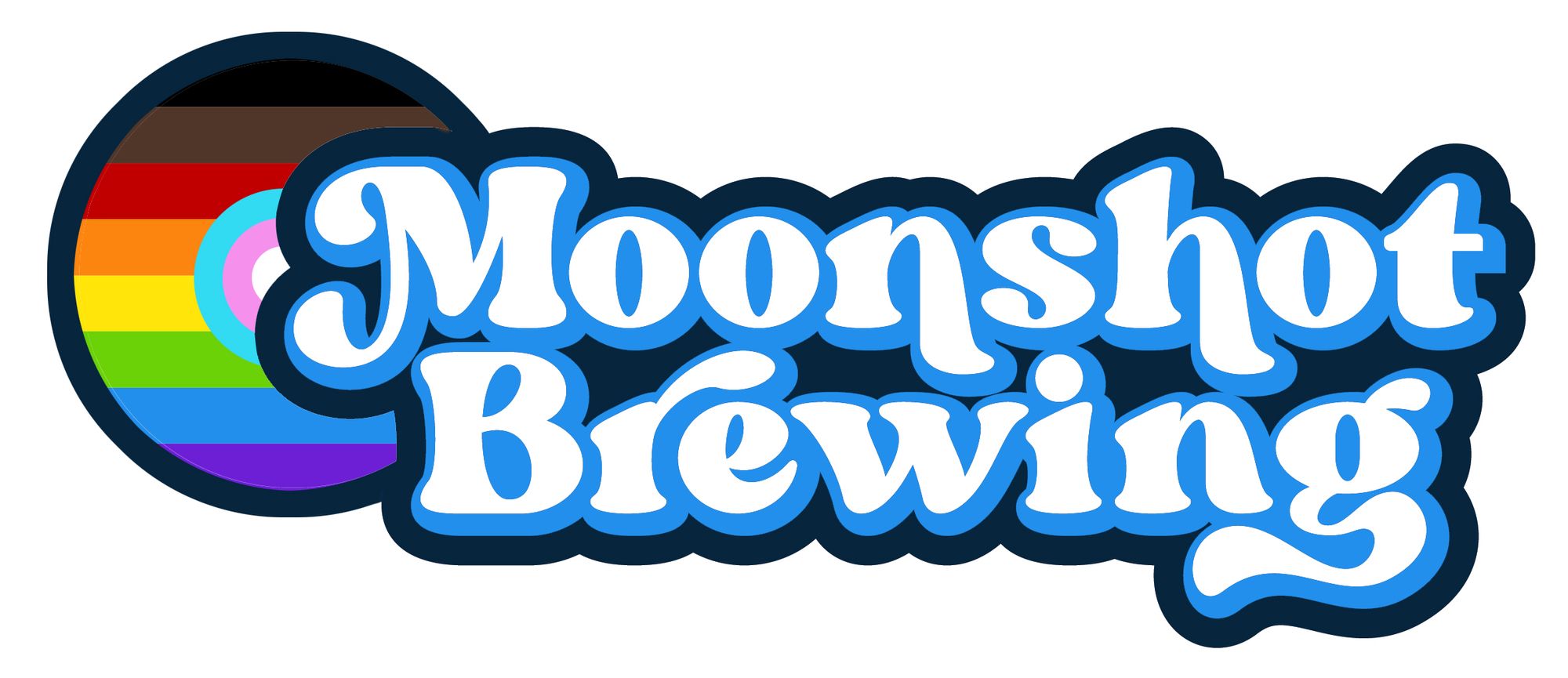 We decided to host a kickoff party at our Brewery for the first week of Pride, and we were finally able to release a Pride beer, as well! The intention was to help raise funds for both the Tri-Cities Pride Festival organization and our local chapter of PFLAG through donating a portion of our beer sales to these organizations. We also wanted to make sure that the Tri-Cities community knew that we welcome and value everyone who comes through our doors. As a small business, we have a small platform, but it's important to use any platform for the right reasons. We sold Pride shirts and our Pride beer (which was a Strawberry IPA called "Brewed This Way" last year), and we hoped that people would want to come and celebrate the LGBTQ+ community with us. We honestly didn't know how our efforts would be received, it being the first year we were able to attempt this event, and we were absolutely floored by the support of the community!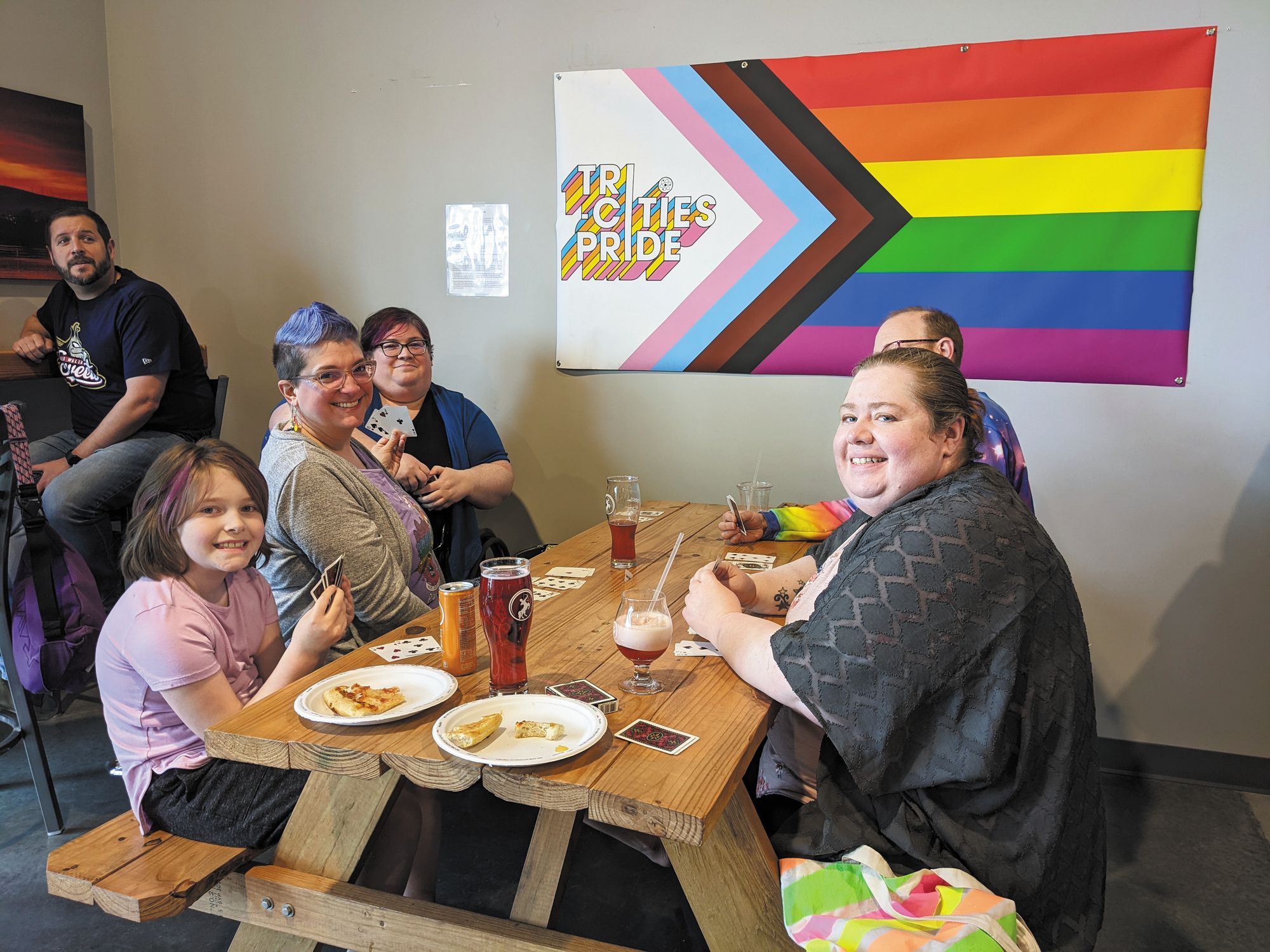 Our brewery was filled with people dressed in beautiful colors, representing so many different facets of this community. We were standing room only, we sold out of T-shirts. Volunteers from the Festival came in to decorate the walls, and everyone was there for one reason: to support one another. Afterwards, we had customers telling us how touched they were by the turnout for
the event and that they never imagined they would see something like it in the Tri-Cities. To be able to provide the space where this happened was one of the proudest moments we have had as business owners.
This year, after hearing that Tri-Cities Pride Festival would be postponed until next year, we decided we still wanted to hold our own celebration at Moonshot. There are a lot of people and businesses who support the LGBTQ+ community, and it is so important that all of us keep showing up so that whatever happens, everyone in this community knows that they are not alone and that there will always be places where they are welcome and celebrated.
This year our Pride beer will be an easy-drinking American Wheat Ale with prickly pear — very approachable with a flavor kick. A portion of proceeds will be donated to PFLAG Benton Franklin. We will also be selling Pride shirts as part of this fundraiser (which you can buy here: moonshotbrewing.square.site), and this year we worked with local vendor Home Brewed T-shirts and Apparel, who is donating part of their proceeds to the cause, as well. Rob, our taproom manager, has invited vendors who identify as allies or are part of the LGBTQ+ community to participate in this year's kickoff at the brewery with vendor booths and information tables.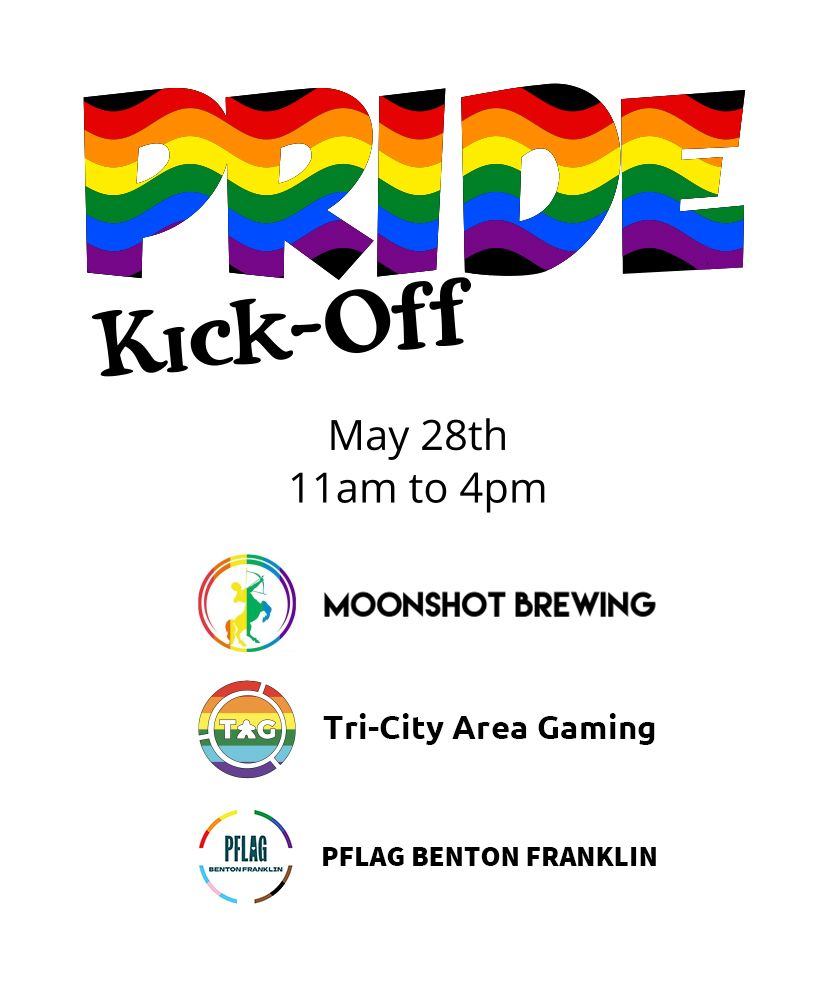 Here is a list of the vendors and organizations involved:

Tri-City Area Gaming is providing games for everyone to enjoy, and is doing a raffle.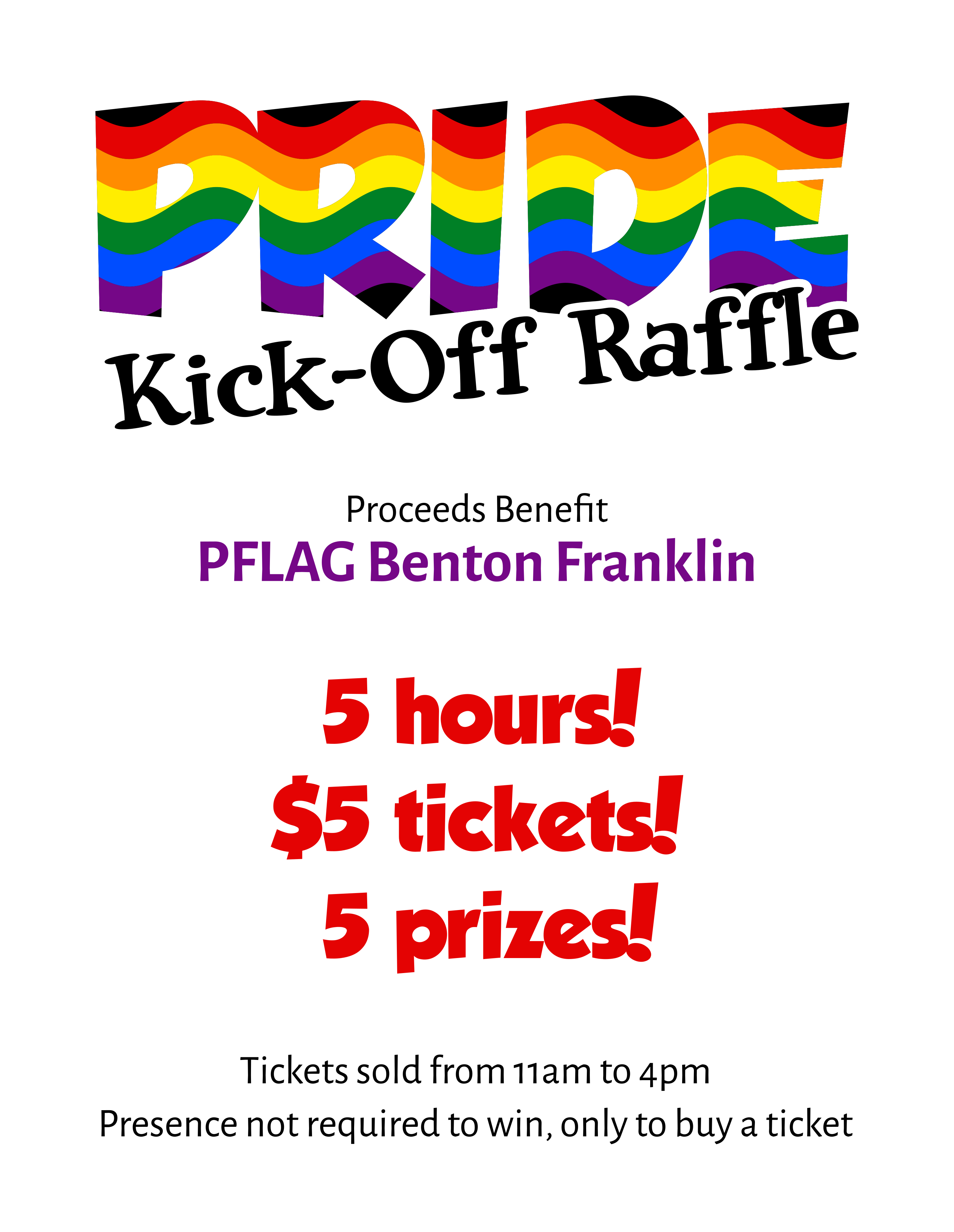 Tumbleweird, PFLAG Benton Franklin, Bombshell Sweets Cotton Candy, Something Twisted This Way Comes, Bunneah Munkeah Glitter Tattoos, and CBC Squad will have tables, and Tumbleweeds and Fast & Curryous will be our food vendors. We have also partnered with Arts Foundation of the Mid-Columbia to hang art celebrating Pride for the month of June connected to their Love Loud exhibition series.
For every pint sold of this year's Pride Beer, "Brewed This Way '23", Moonshot will donate a dollar to PFLAG Benton Franklin. This goes beyond the Kickoff; we will continue to donate proceeds from "Brewed This Way '23" from our location in Kennewick and our second location in Richland, Moonshot Brewing Pub at the Park (located at the entrance to Howard Amon).
---
Join us on May 28, 11am–4pm
At Moonshot Brewing
Family Friendly and Dog Friendly!
Everyone is welcome!