Photo by Denise Jans on Unsplash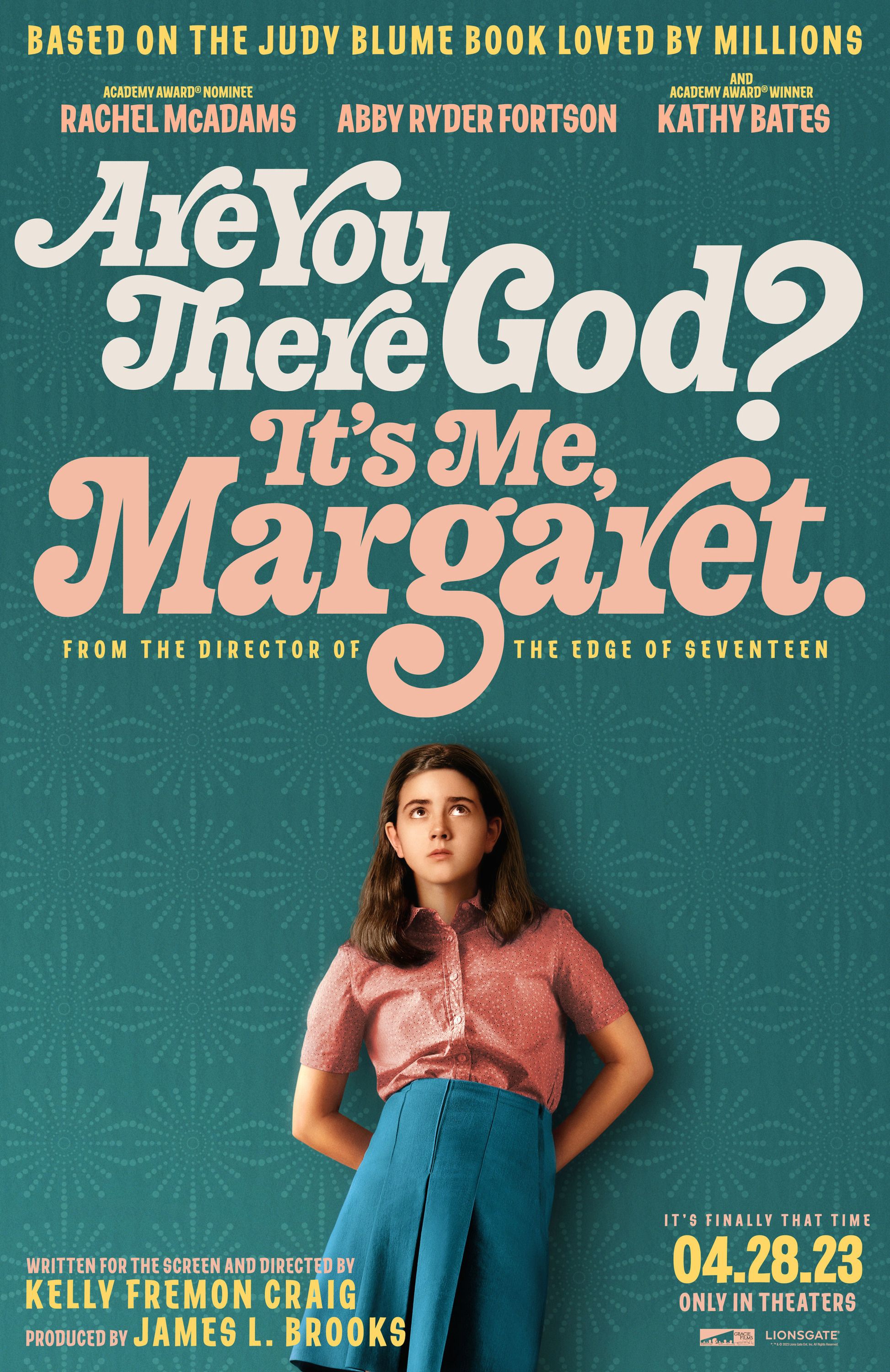 Are You There God? It's Me, Margaret
PG-13 1h 46m
This move is based on the beloved tween book of the same name by Judy Blume. Set in the 1970s, young Margaret Simon (Abby Ryder Fortson) and her parents, Barbara (Rachel McAdams) and Herb (Benny Safdie), are preparing to move from Manhattan to New Jersey. This will take Margaret far away from her friends, the city, and her grandmother, Sylvia (Kathy Bates), and Margaret is devastated. She's preparing to start junior high school. She struggles with fitting into a new school and new neighborhood, with puberty and the start of menstruation looming over her. Margaret accepts a school assignment about discovering religion because her parents are different religions from each other. Margaret wasn't raised with a religion at all and she decides she'll try a few out for size. She tries to figure out all these situations with the openness and honesty of a 12-year-old girl. All the subjects are handled deftly; there's a lot of situational humor and Fortson is spot on as Margaret. The movie was delightful.
SEE IT IF YOU'RE DOWN WITH: Coming-of-age movies, family movies, Judy Blume stories, Rachel McAdams, Kathy Bates.
---
Asteroid City
PG-13 1h 45m
This is another of director Wes Anderson's (Grand Budapest Hotel, 2014; French Dispatch, 2021) offbeat stories. Anderson's worldbuilding and sets are as stunning as usual. Playwright Conrad Earp (Edward Norton) is writing a play. The movie bounces between the play (titled Asteroid City) and its cast as they ready for performance. In the play, Augie Steenbeck (Jason Schwartzman) is a war photographer and father of four who recently lost his wife. Augie's teenage son, Woodrow (Jake Ryan), has won a prestigious scientific award. The family travels to Asteroid City to receive the honor. When they arrive, four other teenagers receiving awards and their families arrive, as well. Most notably, Hollywood actress Midge Campbell's (Scarlett Johansson) daughter, Dinah (Grace Edwards), is also an award winner. They arrive at the tiny town in the middle of nowhere and wait for the ceremony, which is to happen the next day. The ceremony coincides with an astronomical event. At the ceremony, hosted by Anderson perennials Jeffrey Wright as General Gibson and Tilda Swinton as astrophysicist Dr. Hickenlooper, an alien interrupts. They all witness it, Augie photographs the alien, and chaos ensues. This is the point where the movie loses its momentum and never regains it. This movie has a who's who cast of amazing Hollywood talent but somehow the story, which does have its moments, fell flat for me. There are too many characters and intertwining stories that aren't completed.
I didn't love it, and I hate to say this but… SKIP IT!
---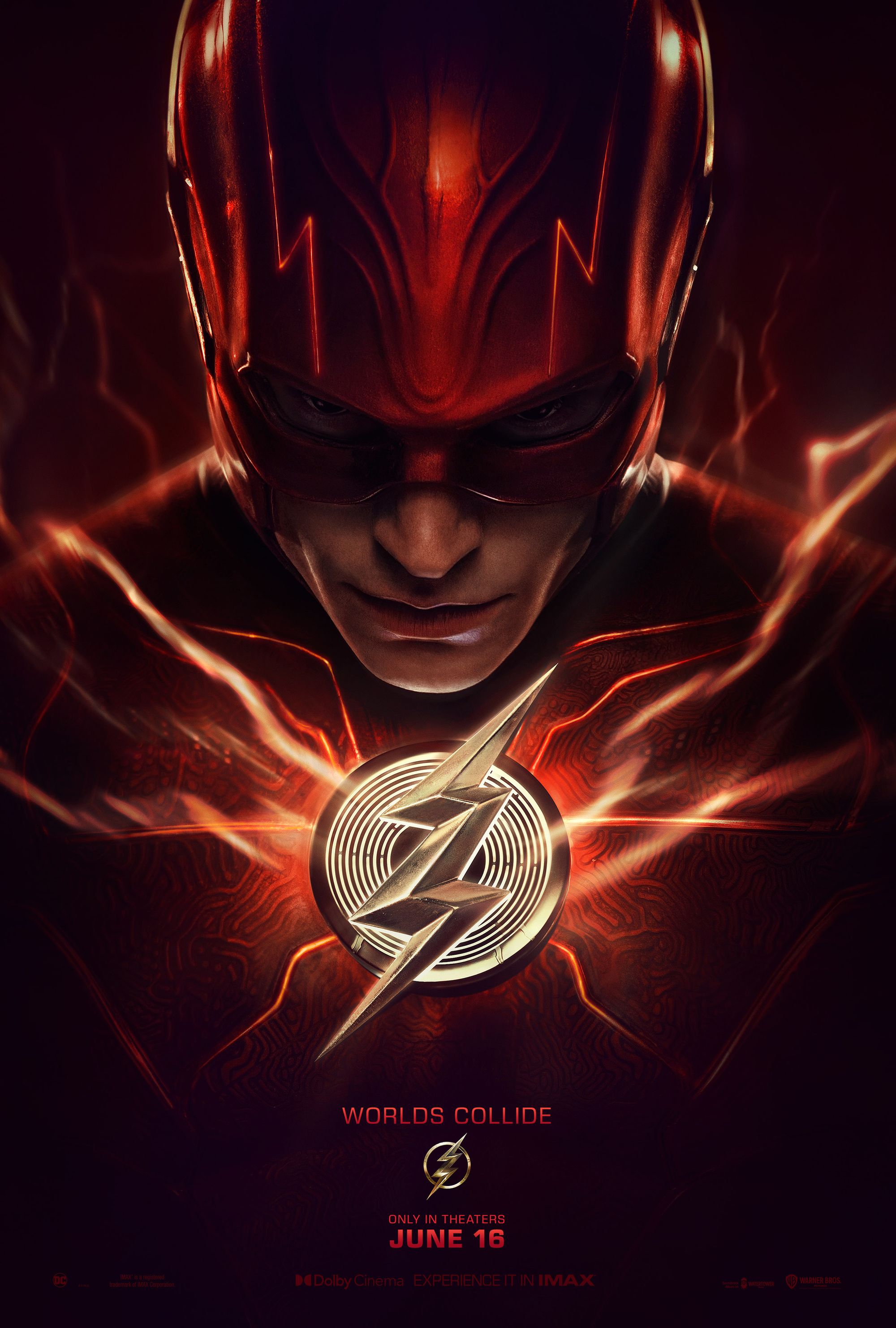 The Flash
PG-13 2h 24m
Barry Allen / The Flash (Ezra Miller) struggles to live up to the Justice League work schedule while continuing to try and finish school. He accidently finds out he can go back in time after a daring rescue almost becomes fatal for some infants. Then he decides to find the one thing that could have kept his mother alive and go back and change that one thing. We've seen enough time travel movies to know that it doesn't work that way. But Barry tries it. When he returns to the present he finds himself in a world that doesn't have Superman, Wonder Woman, or Aquaman, which wouldn't be so bad if General Zod (Michael Shannon) from Krypton hadn't just landed on Earth. Barry and his pre-Flash transformation (other Barry) can't beat Zod on their own. Barry tries to figure out who can help him and finds a much older Batman (Michael Keaton) his only option. Together, both Barrys and Batman find an imprisoned Supergirl, Kara Zor-eL (Sasha Calle), who's been greatly weakened by her incarceration. The four of them try to defeat Zod and get our Barry back where he belongs. This was a fun ride; it played the go-back-in-time part quite well. It was nice to see Michael Keaton as Batman again and the action scenes and effects were excellent.
SEE IT IF YOU'RE DOWN WITH: DC Comic Universe, time travel movies, superhero movies, action SFX movies, Ezra Miller, Michael Keaton, Michael Shannon.
---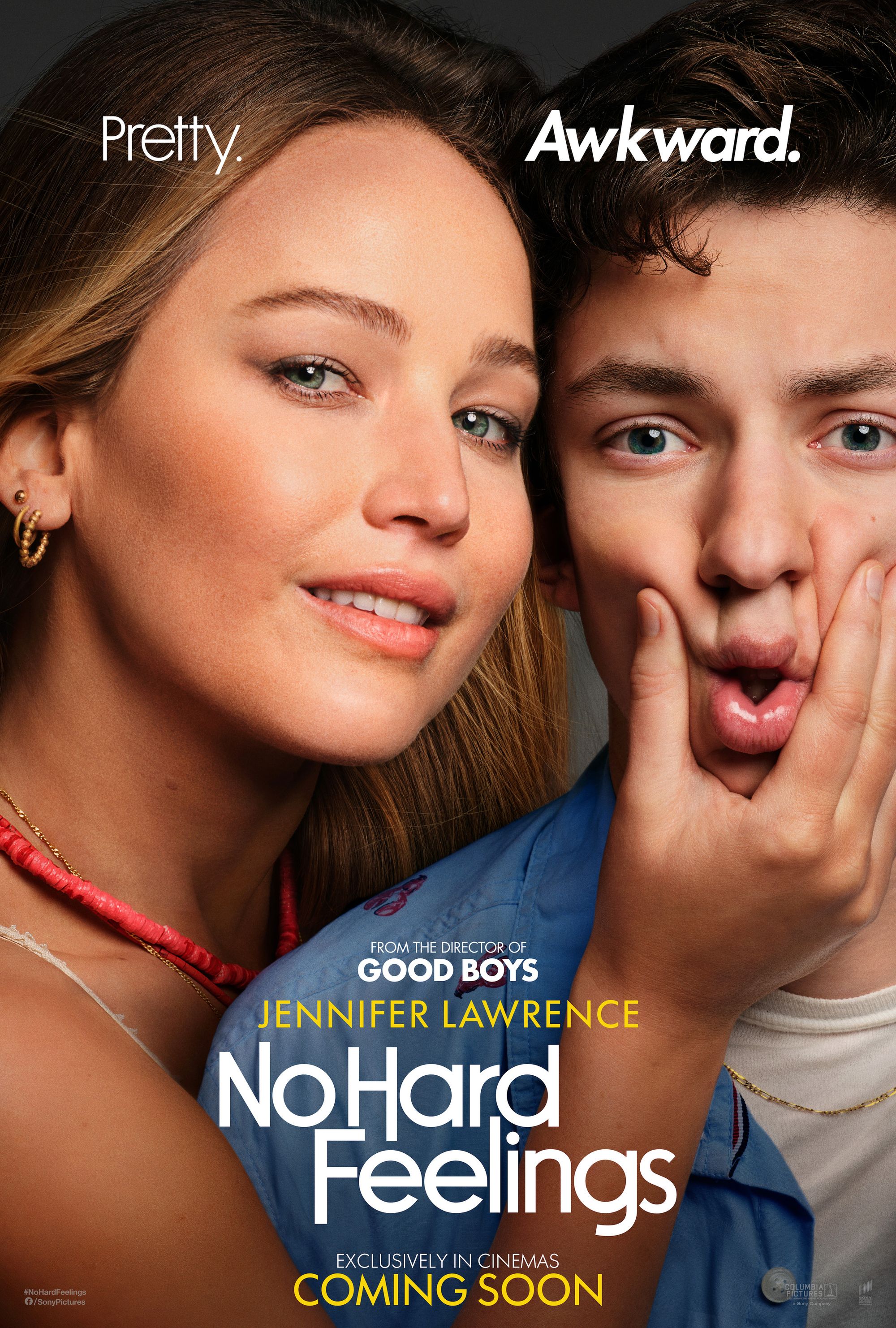 No Hard Feelings
R 1h 43m
On the brink of losing her home, Maddie (Jennifer Lawrence) is desperate. She answers an ad from two overprotective parents, Laird (Matthew Broderick) and Allison (Laura Benanti) Becker. Their son, Percy (Andrew Barth Feldman), is 19 and about to go to school at Princeton. They want to hire a young woman to bring Percy out of his shell and give him some social skills and 'experience' before he goes away to school. Maddie takes the job, figuring it's easy money. But after meeting Percy, Maddie realizes it isn't going to be as easy as she thought. This was a sweet movie, which had some poignant moments and a few raunchy and funny ones too. It didn't end the way I thought it would, and I was pleasantly surprised.
With an excellent supporting cast and some great one liners, SEE IT IF YOU'RE DOWN WITH: Almost rom-com dating flicks, Jennifer Lawrence, Matthew Broderick, Laura Benanti.
---
Three sentence movie reviews:
The Blackening
R 1h 37m
Seven African American friends go away for a weekend reunion at a deserted cabin and discover they are being stalked by a killer with a vendetta. Will their knowledge of horror films be able to save them? No, and it couldn't really save this movie either; it was barely ok.
Bodies, Bodies, Bodies
R 1h 34m
Sophie (Amandla Stenberg), Alice (Rachel Sennott), Bee (Maria Bakalova), Jordan (Myha'la Herrold), Emma (Chase Sui Wonders), and David (Pete Davidson) all head to David's parents' vacation house right before a hurricane is about to hit nearby. They bring copious amounts of drugs, booze, and their own personal baggage to the hurricane party, along with a killer. There's some good violence here, and some great Gen Z commentary. It was a tad unexpected in how it played out.
Polite Society
PG-13 1h 44m
Ria Khan (Priya Kansara) discovers her sister Lena's (Ritu Arya) fiancé has something shady going on. Ria and friends Alba (Ella Bruccoleri) and Clara (Seraphina Beh) decide to kidnap Lena and stop the wedding. This was so much fun; it has great family values, girlhood/sisterhood values, action, humor, and a fantastic finale!
---
Alanna Smithee is a former employee of the Academy of Motion Picture Arts & Sciences and a lifelong movie fan.