After an incredibly successful live show at Whitman College for Black History Month in February, Sounds of the People has finally announced their next large-scale event, anticipated to be their most dashing concert yet. Ushering in the springtime season with a dose of nostalgia and some groovy heartbreak songs, SOTP presents: "Prom Night: The Listening Party and Benefit Concert'' — a chance for the community to relive their high school days, and enjoy some great music, food, and drinks, all while supporting local artist JVMVL.
The event takes place at the College Place Lions Club, located at Lions Park on SE Larch Street in College Place, May 6 from 5-9 p.m. Formal attire is requested, parking is free, and there will be complimentary prom photos taken in the park at 4 p.m. by Sydnee Morehouse. Tickets range from $25–$45 for individuals, are priced at $75 for couples, and cost $200 for a VIP group of four. Each ticket includes a signed JVMVL CD along with plenty of other goodies!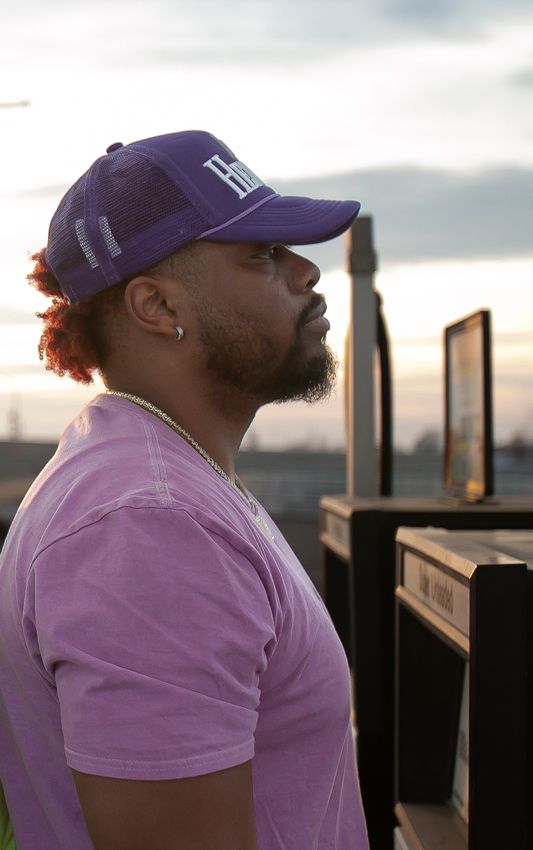 JVMVL is a Chicago-born, Mo City-raised, Walla Walla area local singer and songwriter. His passion for music was passed down to him from his father, Alvin Luckett, member and songwriter for The Mighty Marvelows in the 70s. JVMVL began his music career in 2017 and has since been featured in blogs and e-magazines, and has had plenty of radio airplay and interviews. He is no stranger to performing in the Walla Walla Valley; his most notable shows include opening for Dizzy Wright, the Inaugural Sounds of the People event, Whitman College SOTP show, and more.
"I'm excited to see where JVMVL's journey takes him," says Event Coordinator Jen Olivos. "He is a genuine, kind, and talented individual, and I know I'll be hearing him everywhere in no time. You'll have these songs stuck in your head all day; I find myself singing them even when I'm at the grocery store."
W.H.Y? is JVMVL's debut album following the highly successful release of his "Open Late EP", which was released in 2021. This project focuses on the woes of love and love lost and is masterfully engineered by California native local artist, producer, and engineer — as well as SOTP Creative Director — Asani Watson.
"W.H.Y? is the album," says SOTP Director Lindsey Luna. "The project is a continuation of JVMVL's legacy of offering music to the world that is vulnerable and authentic. It is heartbreak and joy and turmoil and acceptance all wrapped up into a handful of incredible songs that showcase masterful lyricism and smooth, enchanting vocals. JVMVL is one of those rare artists that you meet — so incredibly humble and talented with maximum star potential. I just feel incredibly lucky to be a part of his journey in any way."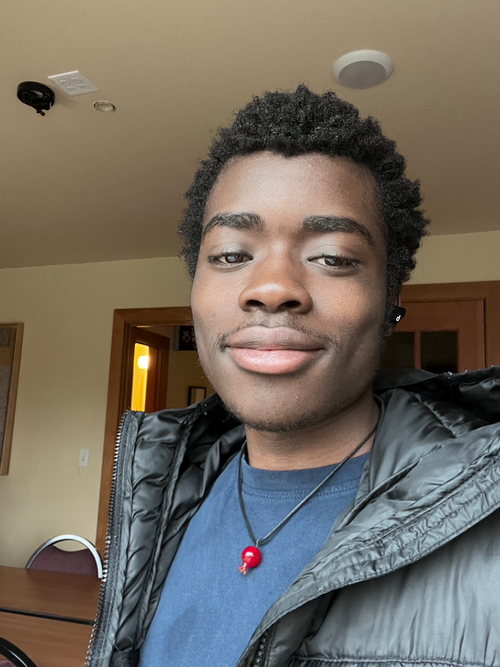 Doors will open at 5 p.m. with food and drink and a fresh DJ mix, with sounds by Whitman student DJ eMMANUEL. Boston-raised local artist, HNYZEE, will be performing a few brand new tracks from her upcoming project, Virgo Moon, and there will be all-new music from opener ASANI? off of his new EP Lessons from Love. JVMVL will then take the stage as our headliner with an intermission for a Prom King and Queen contest, followed by an epic dance party. All are invited to the afterparty at the Green Lantern following the event. The afterparty will feature a signature cocktail with a portion of proceeds going directly to artist JVMVL.
See you at prom!
---
To request more information or to become a volunteer, please send an email to luna@soundsofthepeople.com.
Sounds of the People is an artist collective and event curation series in the PNW dedicated to creating inclusive stages, showcasing undiscovered artists, and highlighting Black and Brown voices.
Website: soundsofthepeople.com
Instagram: @soundsofthepeopleofficial
Twitter: @sotpent