AUH2O's new album, IRON CITY CHOP SHOP, is a unique project that features music from different sub-genres of phonk music. The album was created in Richland, Washington, with collaboration from producers from France, Argentina, and the Netherlands. This album is the first of its kind and is gaining popularity among the listeners.
Phonk music is a subgenre of hip-hop and electronic dance music that originated in the southern United States in the mid-2010s. It is characterized by its heavy use of chopped and screwed samples from old school funk, soul, and R&B tracks, as well as its slow and distorted beats. It has gained popularity in recent years, particularly among underground music scenes and online communities.
IRON CITY CHOP SHOP includes tracks from different sub-genres of phonk music, including OG phonk, House phonk, and Cloud Phonk.
The album features some of the best OG Jazz Phonk tracks such as OG KILAZ, YOU BEST BELIEVE, and I LIKE DREAMING. These tracks will take you back to the golden age of jazz and funk.
For listeners interested in Drift Phonk or House Phonk, HOW TO ROB A LIQUOR STORE, JESSE JAMES, and BLUNT IN THE TRUNK are a must-listen. These tracks have the perfect mix of bass and beats, making them ideal for dance parties.
IRON CITY CHOP SHOP also has something to offer for those interested in Cloud phonk or Wave Phonk. IN TWO DEEP, WHAT I DRINK, and POUND OF HAZE are perfect examples of the Cloud phonk sub-genre. These tracks have a smooth and mellow sound that will take you on a journey.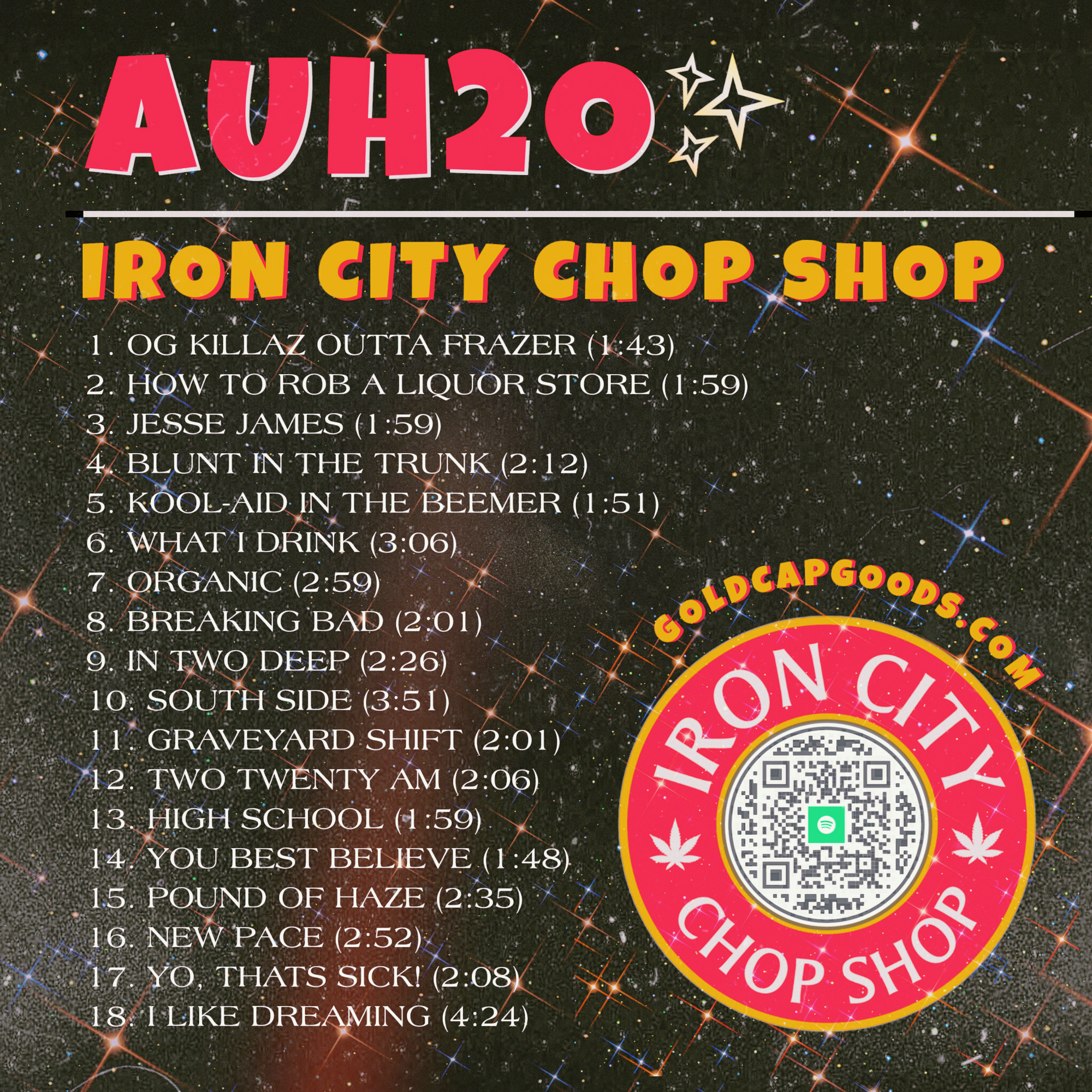 Be sure to check out AUH2O's new album, IRON CITY CHOP SHOP on all major streaming platforms. Scan the QR code above for instant Spotify access :)
---