I was born and raised only a few blocks away from where I live now. I moved for school and stayed away for awhile, cooking at fine dining restaurants before moving back here right before COVID and starting a nonprofit — Black Apron — to cook for people in their homes on a pure donation basis. It's been going okay, but I'm having a hard time getting the word out about what I do.
So many people who could use a good meal think it's not for them. They don't feel like they are 'in need' enough, and so they don't reach out. The thing is, I cook for anyone, because everyone can be 'in need' of a good home-cooked meal for any number of reasons. Age, disability, lack of education or income, specific dietary restrictions, or simply not having enough time in the day to plan, prep, cook, and clean up after a whole meal.
I have a Black Apron client with multiple children and a smaller sized kitchen. She's a hard working mother with no time to cook, so me being able to make dinner once in a while helps give her time to do what she needs to.
Another client was a proud matriarch that needed a hand while she was in physical recovery. She is a grandma who cooked for not only her extended family but also for the neighbors in her trailer park. As I cooked a variety of bulk meals for them each week, she would tell me stories of her life on a farm in a small town in California. She talked about composting, raising chickens, and other aspects of living outside of town, and the self reliance that life instilled in her. When I got my chickens and they needed their wings trimmed, she actually came over and helped us the first time because we had no idea what we were doing! She got better and wanted to pick back up the mantle of neighborhood cook, but I still drop stuff off for her sometimes.
My longest-term Black Apron client was one of my first. She's an amazing woman who is living with a painful disease, and finding ways to get up one day at a time and live the best she can. We have made so much progress in what her system can handle food-wise. When I first came over, she had a very small number of items she would eat on repeat, with little flavor and no variety. In the year and a half I've been cooking for her, she has safely reintroduced many quality of life-enhancing foods into her diet, slowly and steadily, feeling out each change over the course of weeks before branching out just a little more. When I was able to make her an Autoimmune-Paleo pizza, she was ecstatic. She tells me being able to eat foods closer to what she used to eat makes her feel like she can still be a part of society. She is so happy to be able to get enjoyment from food again.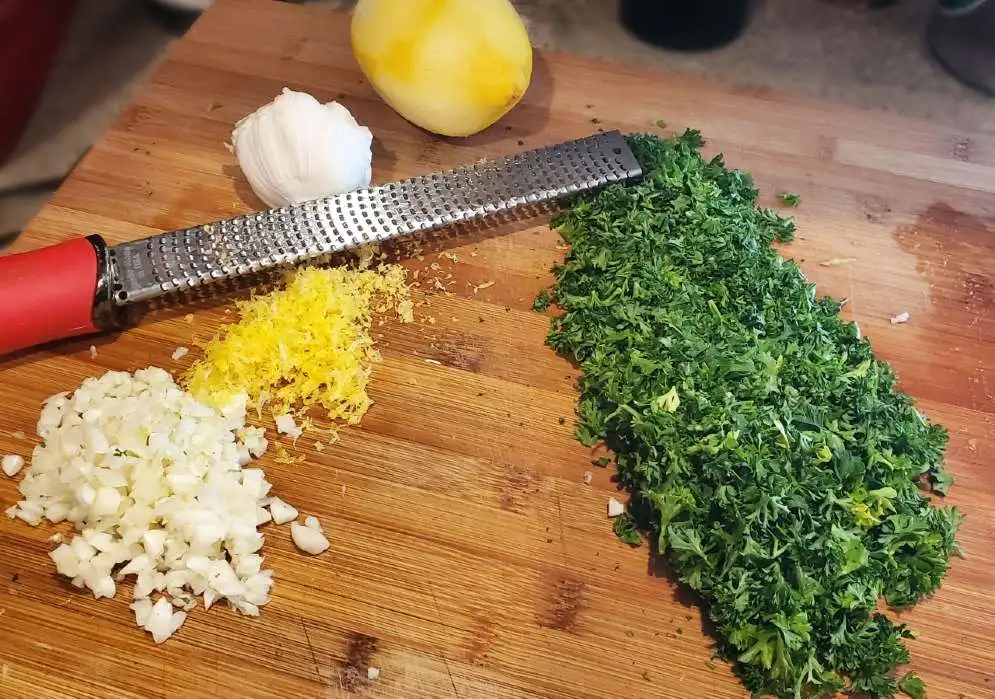 Another recent client is elderly and lives in a long-term memory care facility. I was given the opportunity to use her original recipe cards that went way back into her own family history. I recreated her meals, and — I'm not joking — when she ate them, she remembered. It's incredible how good that made me feel.
Everyone deserves good food. That's why Black Apron clients only donate what they can — even if it's just helping us spread the word, telling a friend who might also be interested.
I also want to mention my new project with the WSU Master Gardener program (I wrote about that in the last issue of Tumbleweird). With grocery store prices constantly rising, I wanted to be able to provide in-kind vegetable donations to clients and my neighbors. I have been a chef my whole life, but had no knowledge about growing the food I cooked.
I joined the Master Gardener program this year as an intern and am learning so much, my head feels like it's trying to physically grow to accommodate everything! In my short time with this group, I can tell you that there is so much talent and good faith here. Working with children and the Juvenile Justice Center, providing free plant clinic diagnosis to anyone who asks, building high-quality raised beds for people in need, and growing some amazing flowers and veggies for the demo garden — there is something for everyone here. I am so excited to put the new skills I'm learning to use.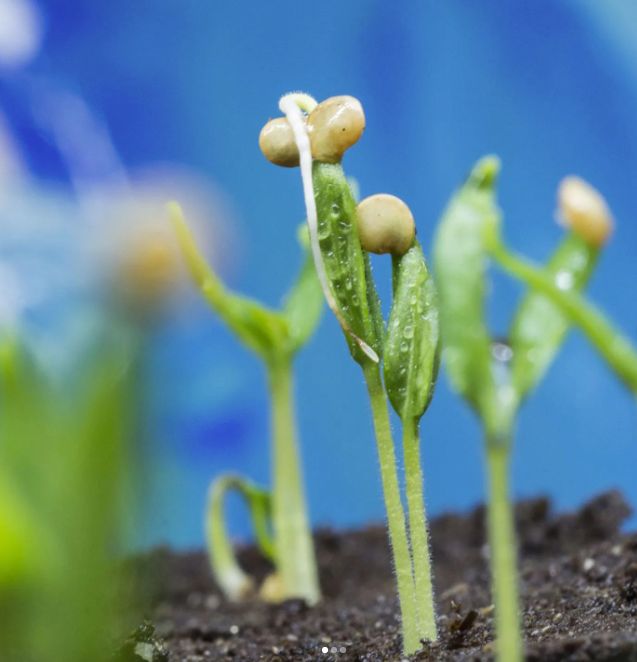 I have some veggies I'm specifically growing for other people. My goal is to be able to provide clients with the crops that remind them of a fond memory. I have found many people interested in helping me learn and grow food for this community — not just the Master Gardeners, but also neighbors and local businesses.
From the soil to the plate, there is power in food, in community, and in helping each other using the skills we have, any way we can.
If you could share my nonprofit's goals online or by word-of-mouth, it would really mean a lot to me. I never really got into social media; marketing is not my strong suit and we have very little funds given the nature of our mission. Doing the most with the least is the only way to live, if you're trying to make real change happen from the ground up.
---
Black Apron: www.blackapronwa.com
Instagram: @Food4EveyoneTC and @blackapronwa
Email: Blackapronwa@gmail.com
Randy McNiven is a local nonprofit chef and hopeful new gardener.