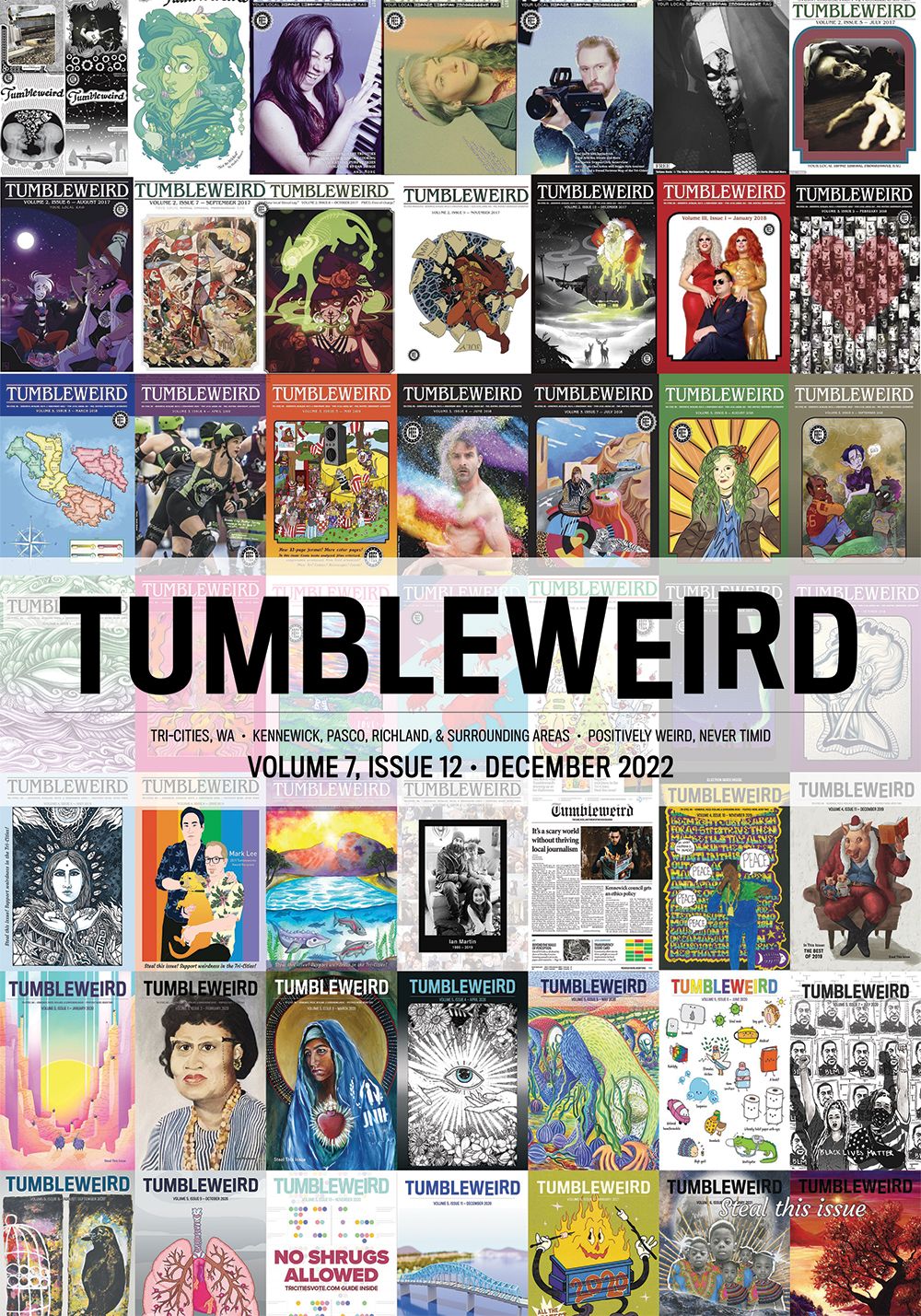 About the cover:
This is the COVER OF COVERS!!! 😁 The ones that you can't see here are inside...
We also have an interview with the cofounder of Tumbleweird, and a spread of some of the wonderful things you all had to say about us!
Tumbleweird truly is a very special publication, and that's because of YOU. 💜💜💜
---
Thank you to our top sponsors: Steve Lee and &yet! 💜
We also want to show gratitude for our $100+ sponsors: Sara & Brendan Quinn and Ted Miller; our $50 sponsors: Randy Slovic and Jeff Kissel & Casey Branson; and our $30+ sponsors: Henry & Cris, Logan Moonman, and Lucky Flowers.