Impressed
Collect air in your wind bags,
course it through flaps and tubes,
conjure vibrations that bellow out to fibonacci ears
and see that order done, made real in existence.

Are you not impressed?

Witness the luminaries, emanating endlessly,
shedding light, ineffable light, boundless reach.
Their forms perfectly circular, emitting orbs
dancing their rays through the ether's vibrato.

Are you not impressed?

Travel years throughout life
say everything's the same yet nothing's the same.
Many still carry their same names, the old get heavy chests
and hunker way over and the young scream and thrash arched upward.
From wild to tamed, from nameless to named, all the works that've been done
through our ganglion nubs, through our undulating throats.

Are you not impressed?

I might wonder about the end
though, I suppose I can focus on my wardrobe instead.
What threads have been weaved, countless threads to conjure a simple cloth.
It's mundane I suppose, the people make it clear this is what I must wear
yet each carries this mandala of intricacy, each speaking Quipu.
I think about the threads of fate, the strings of quanta,
and to all this I can only think to ask...

Are you not impressed?

To take my mind off such boundless matters
I impede through space to a place where pleasant pastries are presented.

(The flour milled from grain grown tall, minded by a man named named Stan.
Stan acquired the land through years as a farmhand,
he holds it being that the growth of the fields
have always inspired uncharacteristic wonder in his weary eyes,
that all that sprawls is super-sensually tied to his entrails
and somehow he was forced to sell it underprice,
big wigs rule because... well, you know why...

They mulled it down, procured apricots from the Prescott's,
and sugar that was to be used for sodas stopped in its tracks
and was reoriented from Minnesota and Seresota to crawl across the badlands
to pinch away a parcel of it's mass
to procure a glaze applied by a baker in a floured haze.
it was a Sunday and his last straw,
the last bear claws, the last croissants, the last danishes,
and apple fritters, enough!

Simon Gruff dished it up and threw down his apron,
and lastly a lady, Malory, laid them out minutely,
arranged with such perfection she allowed herself a sigh of relief).

Here comes me, dirty, eyes disproportionated red and groggily fluttering,
rubbing my crusty, oily face, reeking of yesterday's pain,
say, "Ey! Da apricot one fuh meh!"

I shove it in my mindless face hole and groan,
"Pleh! Garbage! Tastes like a gas station's floor"

Unimpressed.
-By C.G. Dahlin. instagram.com/cgdahlin
---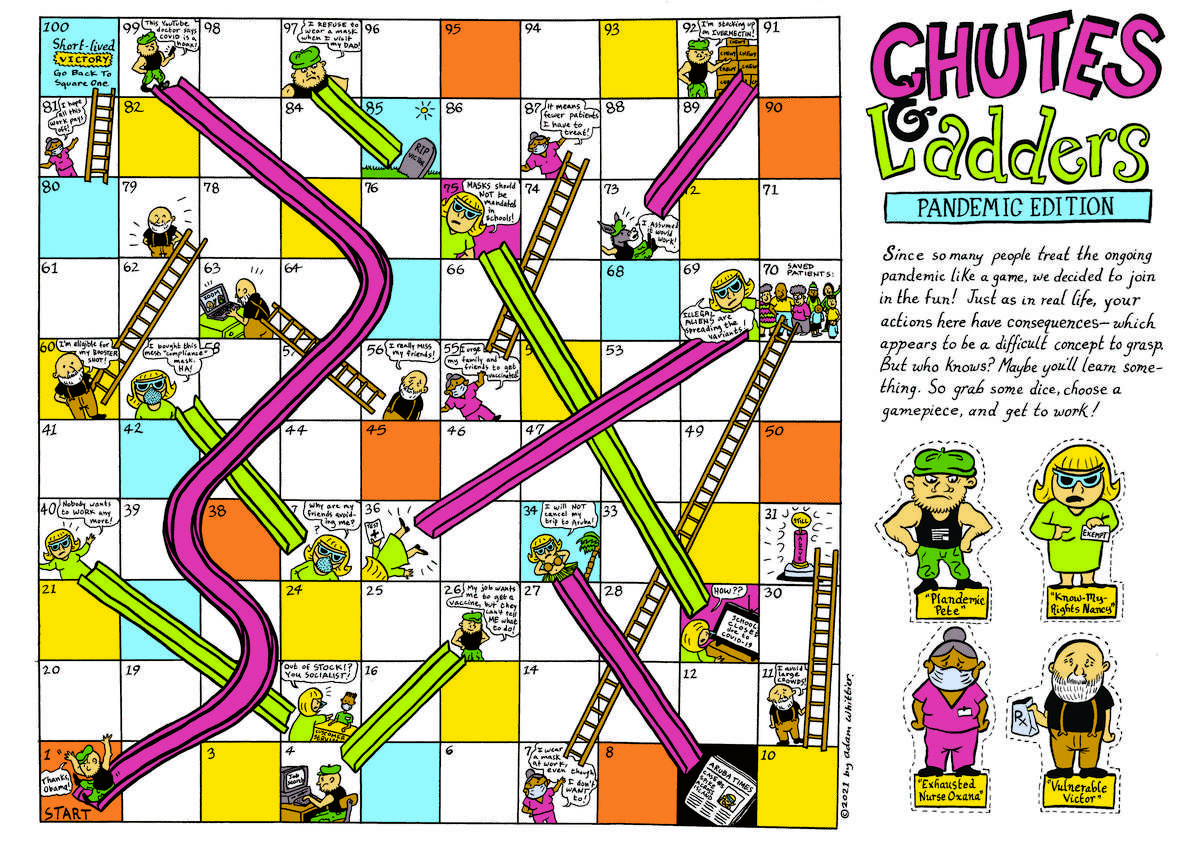 ---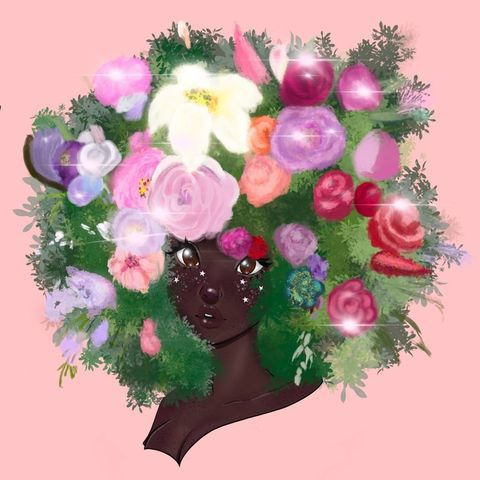 ---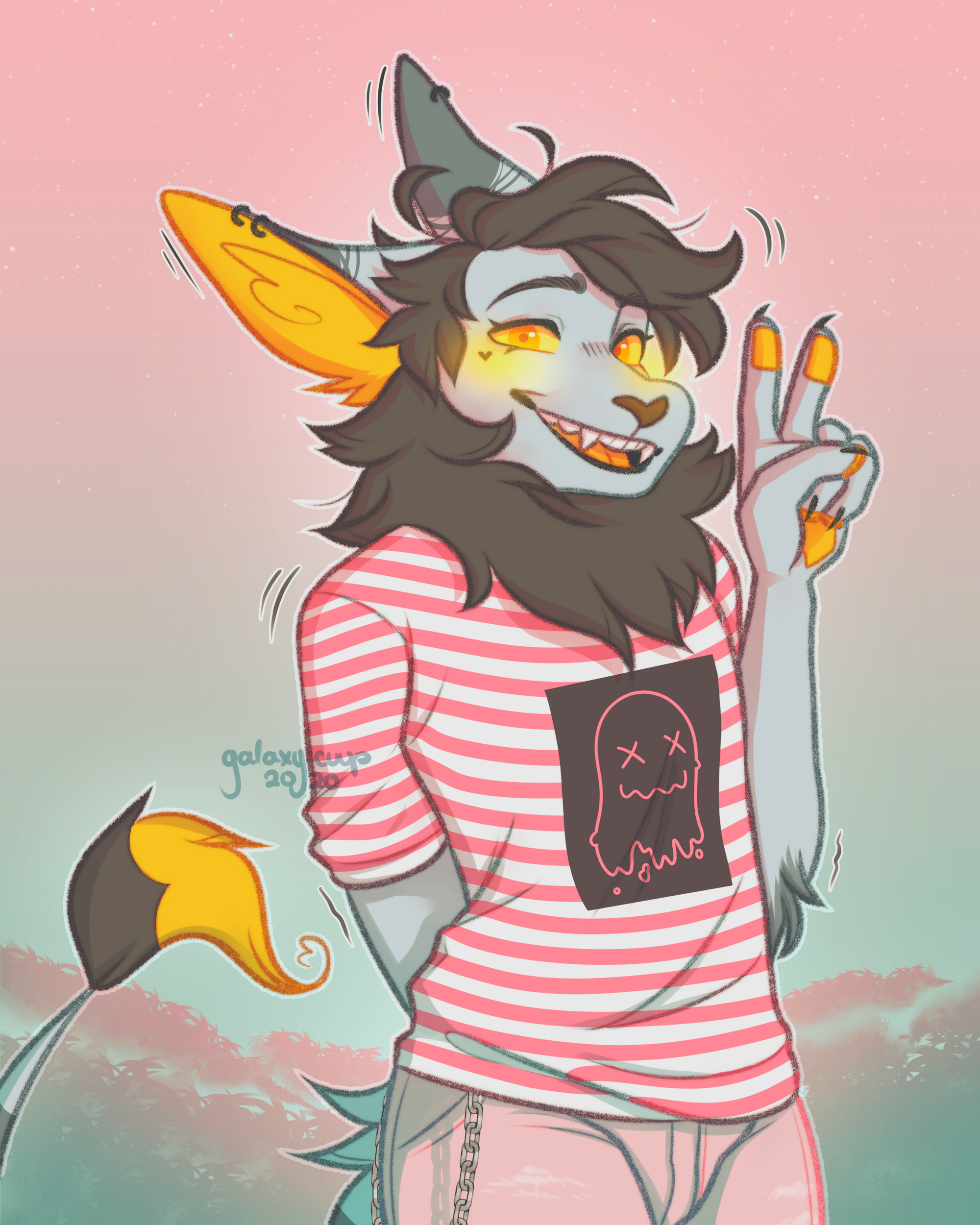 ---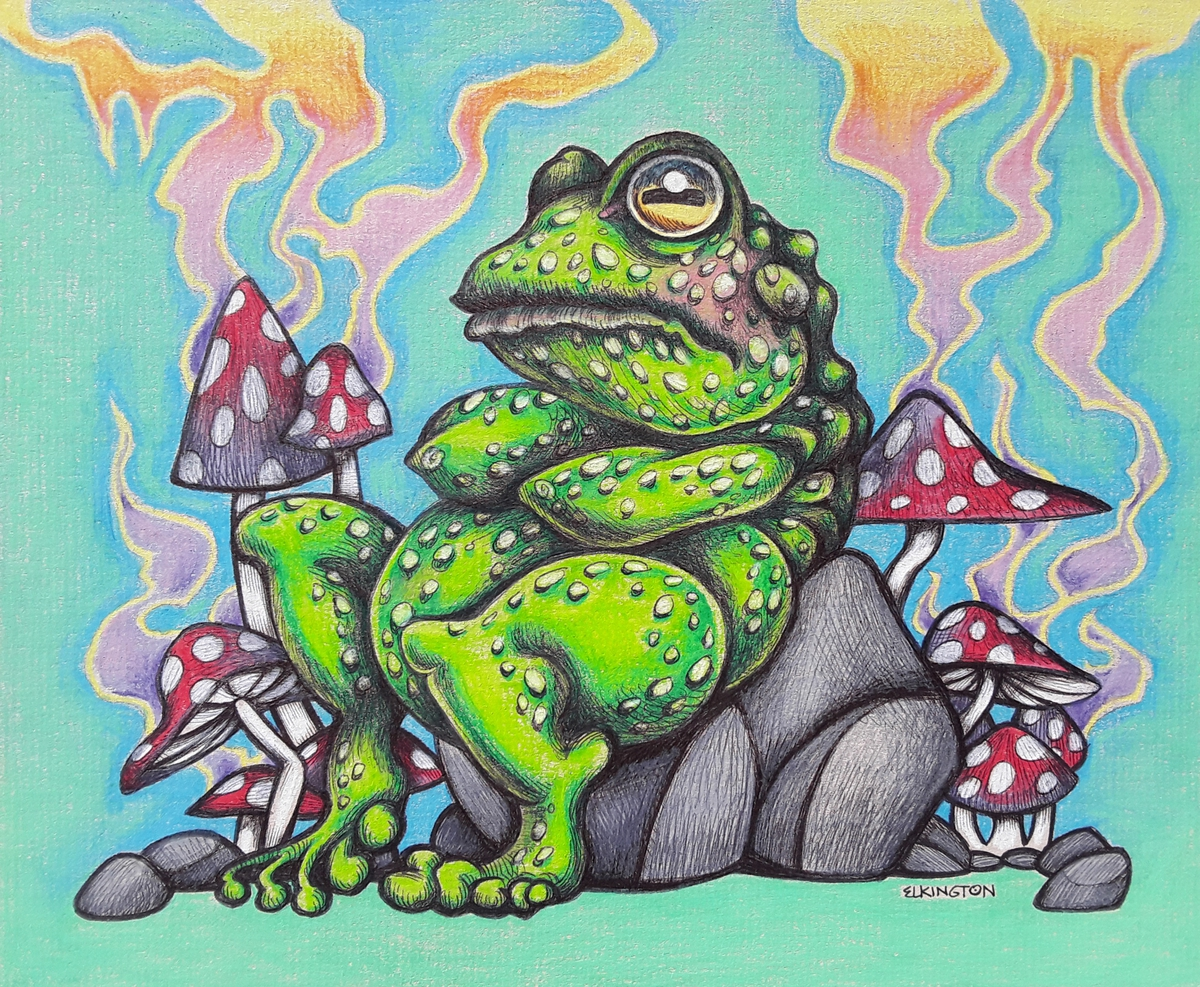 ---
If Gender Was A Coat Would You Take It Off Or Sweat In 103 Degree Heat?
I wish my skin had buttons
So I could take it off
And no longer have anyone expect something of me.
I don't want to be asked to act like a man
Or look like a woman.
I merely want to be a body and its parts,
Working in concert to act.
I wish I could just be my hands,
Penning poems and novels without expectation.
Or my feet,
Shod in steel boots as I plant squash and dahlias.
I want to be swirling intestine and pickled liver tissue
And the muscle and bones that encase them
And the joints I always seem to outlive.
Not this expectation.
Not this glaze thrown over my body.
-By Deckard Lee Schaefer. Deckard Lee Schaefer is a ghost who wishes their murder had been closer to the local library.
---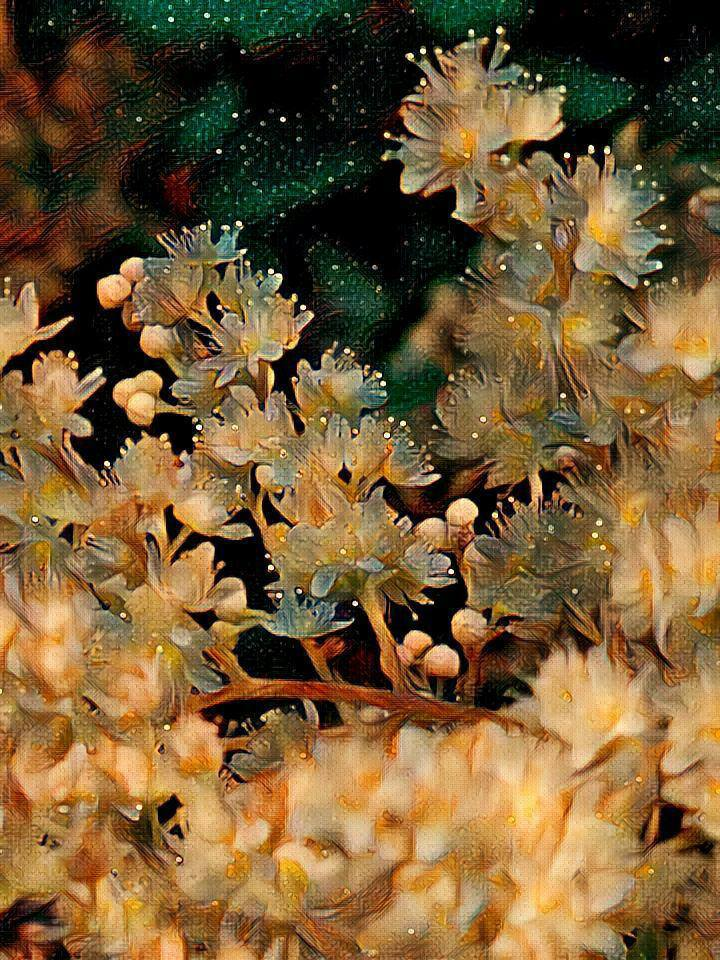 ---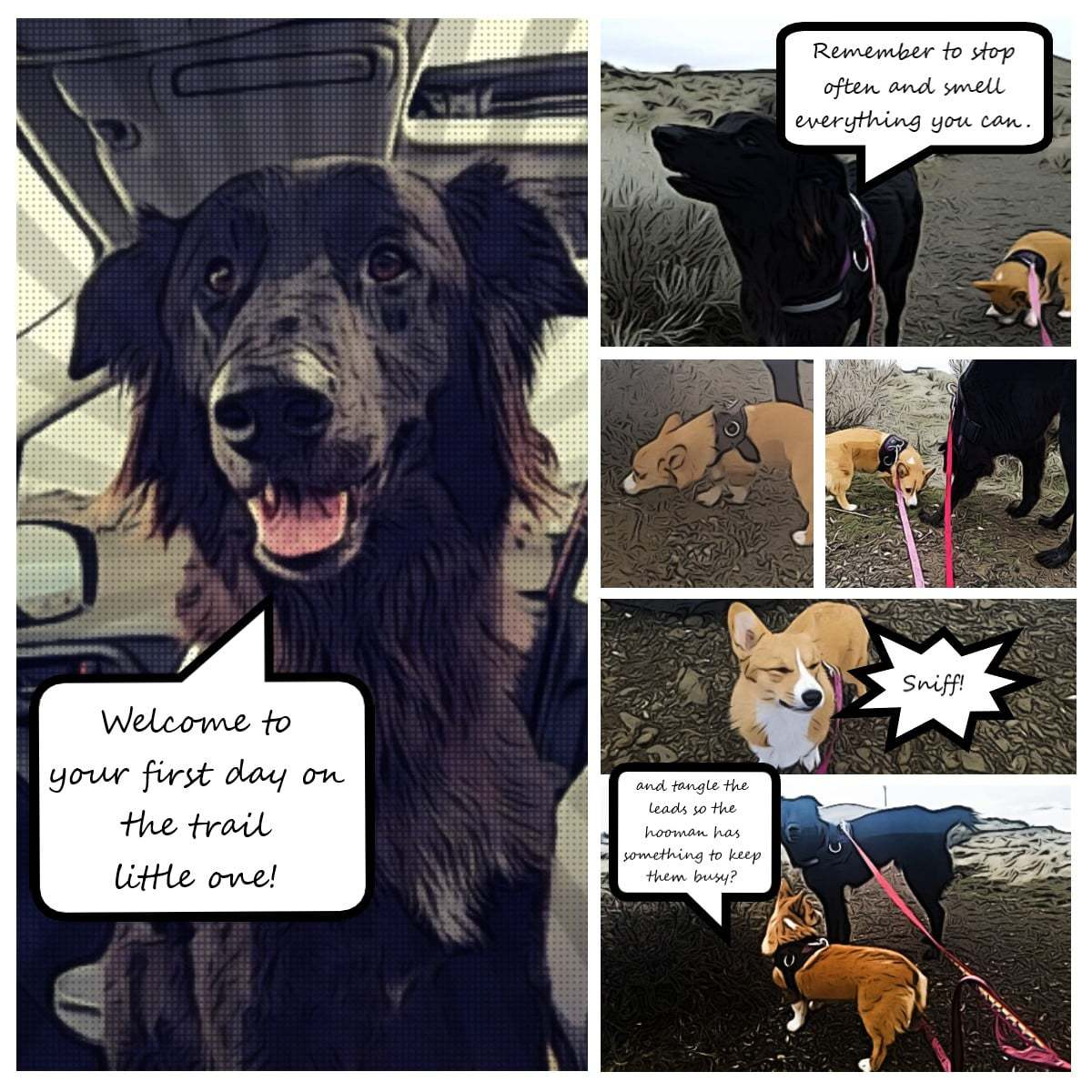 ---
Main image: RUMBLE LUMP COMICS (nov 2021) by Jesse Clyde. I love you / have always / will always  jesseclyde.com