On February 3, 2022, Communities in Schools (CIS) announced that the national organization received a gift of $133.5 million — the largest unrestricted gift ever received by CIS — from philanthropist MacKenzie Scott. $2 million of that gift was awarded specifically to CIS of Benton-Franklin, who served nearly 19,000 students through whole school supports and provided individualized wrap-around supports to 780 students last year. 99% of those students served stayed in school, and 98% graduated.
Lupe Mares, Executive Director of Communities In Schools of Benton-Franklin, says that being one of the recipients of Scott's donation is validation of all the hard work that goes into ensuring our students have what they need to achieve in school and beyond classroom walls. "Each affiliate of CIS is an independent nonprofit," she says. "The referrals to donate to our local affiliate didn't come from the CIS national office, or from the CIS state office. That donor is known for doing extensive research into who she donates to. We were told we were going through a really hard exam we didn't know we were taking and passed. Our mission organically weaves diversity, equity, and inclusion into everything we do — that was really important to the donor, as well."
"This is an amazing and generous gift that will support youth throughout our bi-county region by increasing access to the life-changing supports provided by Communities In Schools of Benton-Franklin," says Elizabeth Burtner, Board Chair of Communities In Schools of Benton-Franklin. "The work of CISBF in schools is essential, and we hope this gift inspires partners in our community to join us as we empower our youth to achieve in school and life. I could not be more proud of Lupe and the incredible team of Site Coordinators serving students at CISBF."
"We are honored and humbled to receive this generous gift that will strengthen our capacity to surround students with the support they need to succeed in school and life," says Mares. "Our priority will remain on amplifying the voices of those who have been disproportionately impacted by generations of educational and systemic inequities while, simultaneously, working towards a future where one's success is not predicated on race, ethnicity, identity, or socioeconomic status. We believe this gift speaks to our proven success and creates an incredible opportunity for our local business, nonprofit, educational, and community leaders to come alongside us to sustain this transformational work."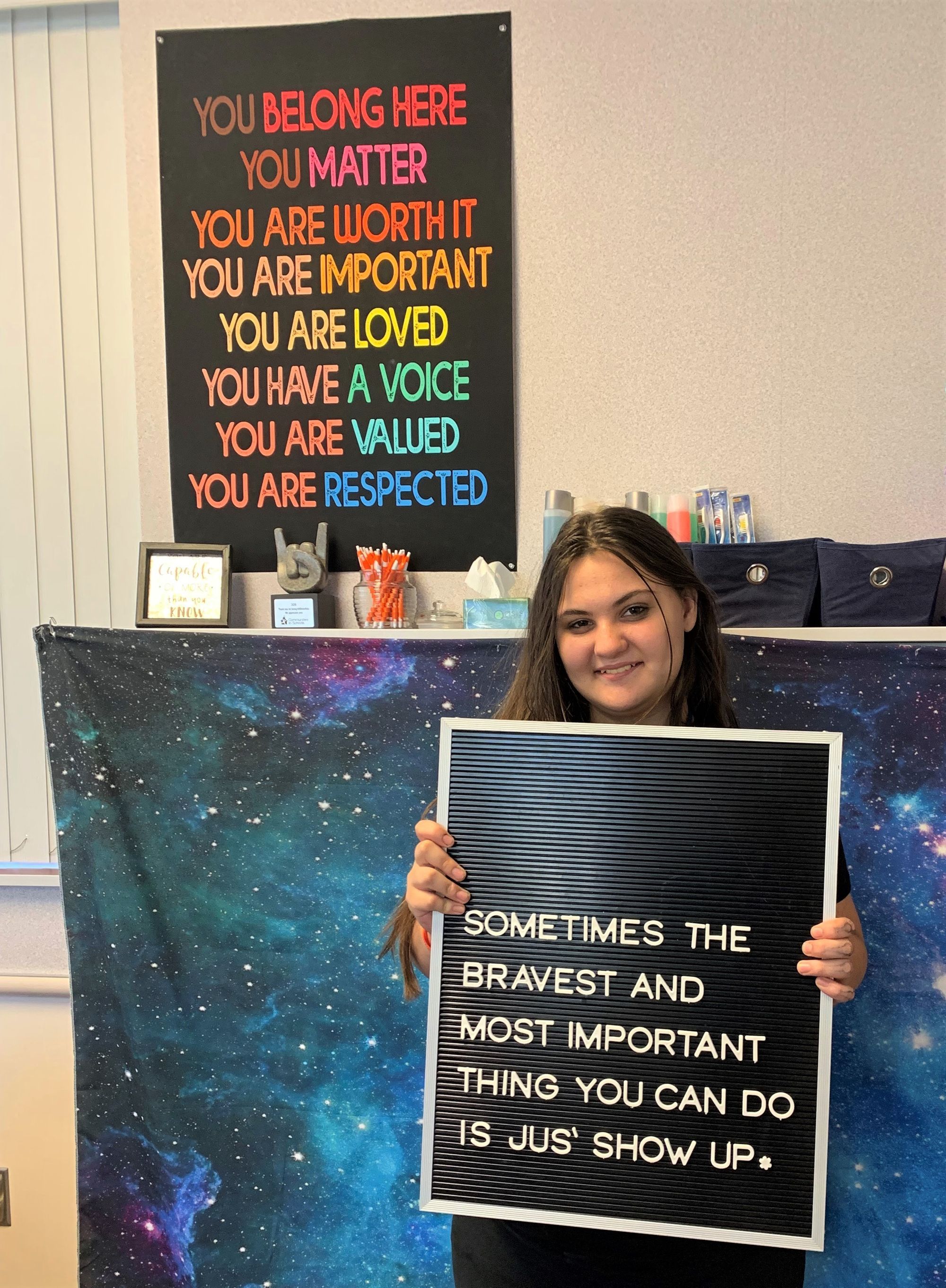 Mares says that the $2 million received by CIS Benton-Franklin will help lessen the gap of the $15 million they will need to raise over the next five years. "It will ensure that we are able to strengthen and expand our capacity, so we can better serve students with the support they need to succeed," she says. "We serve five different school districts in Benton and Franklin counties. We are in alignment e with school districts, working collaboratively to remove both academic and non-academic barriers to student learning in order to improve outcomes around behavior, grades, and attendance. Our evidence-based model of integrated student supports has proven to increase graduation rates, lower dropout rates, and remove multiple barriers impacting student learning on a daily basis."
CIS Benton-Franklin not only works to help support students in school, but they work together with many community partners — like PFLAG, 2nd Harvest, Goodwill, Martha's Cupboard, the Tri-Cities Diversity and Inclusion Council, and many more — to support the student's home and work life, also. Many of the students they serve are economically disadvantaged, and some are experiencing homelessness. CIS also works with students that have been exposed to trauma, are English language learners, and that receive special education. "There's a lot of work to be done," says Mares. "We really want to surround students with a community of support. We hope that in partnership with existing and new community leaders, we can make that happen, to provide students with a safe community — both in school, but also in their local communities, so that they feel safe, feel heard and valued."
Mares also stressed the importance of peer resources — student-led initiatives that work to support fellow students. CIS partners with student groups like the Hanford Student Equity Committee, whose goal is "to create change at school, to create a strong sense of commUNITY that prioritizes empowering marginalized students, and to celebrate each and every person's identity." Another student-led group working with CIS is called Save Queer Youth. They have been training the CISBF team to ensure that schools are safe, inclusive spaces for LGBTQ+ youth.
Mares believes that amplifying student voices, creating spaces for youth and their families to be heard, and informing their work based on those voices is more valuable than setting top-down and uninformed strategies. Their strongest partnerships share this mindset and have also seen the resulting positive outcomes. "When I talk about real partnership and collaboration, that's what I mean," she says. "As leaders, sitting at many decision-making tables, we should be listening to those most impacted by educational and systemic inequities if we want to see long-lasting, positive change."
Student success is always a collaborative task, says Mares. "It takes a lot of folks to make it happen. It's just so rewarding when you see a student finally feel validated, and you see them thriving in school and in their communities. That's just the best thing in the whole wide world."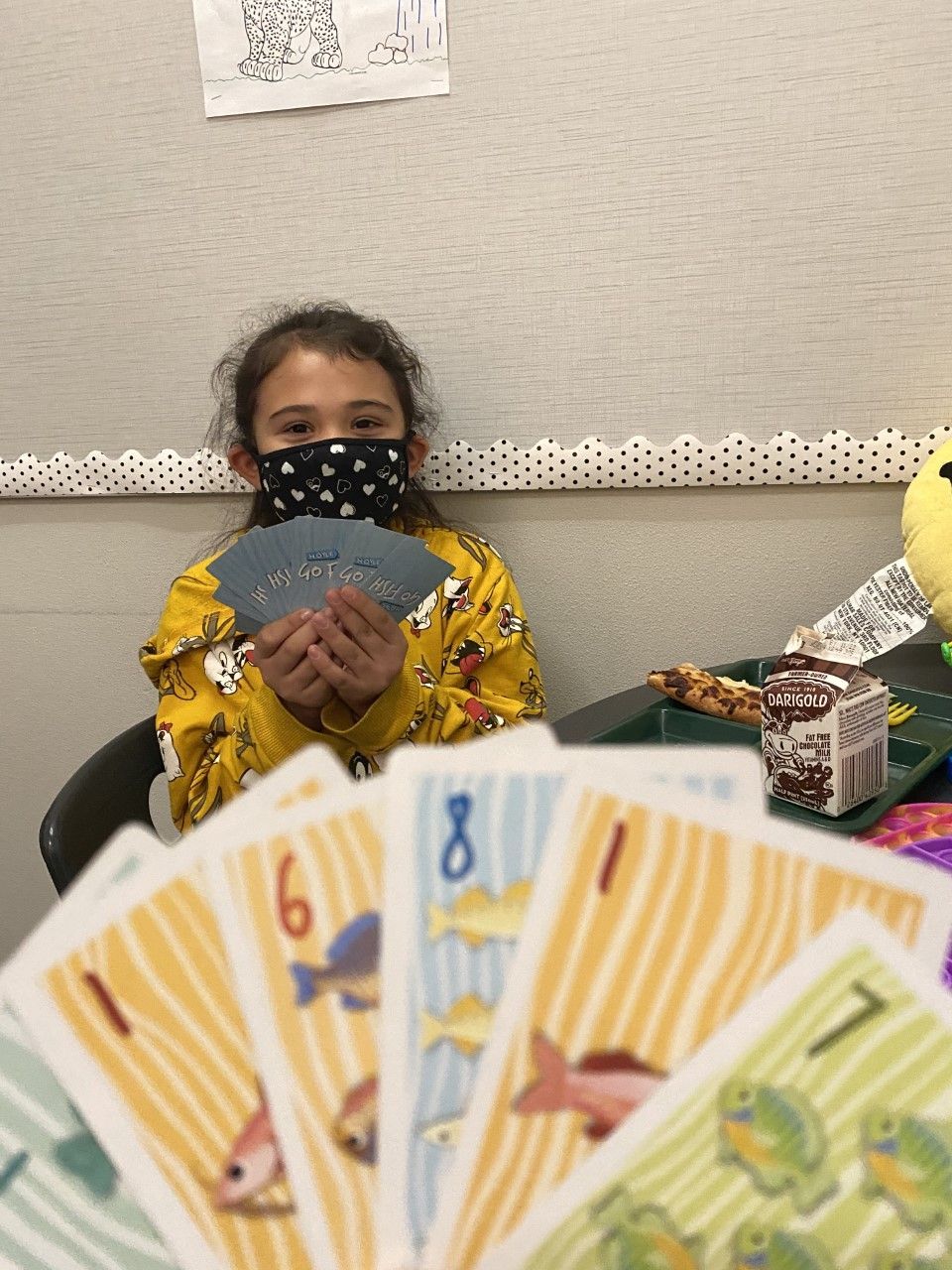 Right now, with the increased challenges students are facing because of COVID-19, CIS is seeing an increase in need for social emotional support and mental health resources. "Our Site Coordinators work really closely with their students," says Mares. "They may work on individualized behavior modification, school-wide awareness events, behavioral groups, student advocacy, mentoring, relationship-building skills — for mental wellness, they may send out referrals  to professional mental health providers, and then work really closely with the school districts to ensure that they can surround students who need that support with the guidance and the tools that they need… so that they can come to school ready to learn. And once they get them to the school, they stay engaged and continue to do their classwork… and have everything that they need to be successful."
At the outset of the pandemic, schools closing was a huge shock. "We had a lot of students whose safe place was the school, where they were going to have meals, and have a support system," says Mares. "It was very difficult for a lot of students that didn't have that anymore. And even for the ones who did, it was difficult just to readjust and learn in a fully remote environment."
CIS had to tap into additional resources, like government relief funds and various grants, to address a lot of the particular needs brought about by the pandemic and distance learning. "We had a lot of folks who didn't have access to the internet, or who didn't have enough devices for their students if there was more than one student in the home," says Mares. "And so we worked with the school to address the digital divide, and help people who needed support around digital literacy. Our Site Coordinators worked really closely with a lot of families and students as well to ensure that they had access, they had a laptop, they had a hotspot if they needed one…. The other thing our site coordinators did was that they would do home visits — outside of the home, obviously, because of COVID — but they would go and drop off homework packets, so that students weren't missing homework or anything else they needed."
"We had to pivot in a lot of different ways to ensure that our students were engaging, and staying engaged in school when it was fully remote," says Mares. "And even when it went back to hybrid, making sure that students were re-engaging back into in-person learning. And even now, when it's fully in person, that we're reaching the students who completely dropped off or that became disengaged during the full remote sessions. We have become very comfortable with and skilled at adapting our plans to make sure that we're re-engaging students. It's not a one-size fits all strategy, our Site Coordinators work tirelessly to find different ways to engage students in positive learning environments."
The struggles brought about by the pandemic go beyond educational needs. As their parents became sick or lost their jobs, more high school students than ever had to step up and find part-time jobs. "We definitely saw competing priorities between: 'Okay, I have school, but our family has to be able to eat and pay the bills,'" says Mares. "A lot of different barriers arose… really, a lot of things were already happening before COVID, and COVID just exacerbated them."
Site Coordinators for CIS get student referrals for individualized wrap-around supports, but they also provide and connect resources to the entire student population at school that cover a variety of needs. Those resources can include food, hygiene items, clothes, school supplies, financial assistance, COVID-19 kits, transportation, and more. "We know that no one thing is going to work for every single student," says Mares. "Our site coordinators are skilled and really, really good at knowing how to work with their students individually. Their strategies for support are informed by student and family voice."
Communities in Schools has Site Coordinators in 34 schools across five school districts in Benton and Franklin Counties. Mares says that their goal is to grow in a way that is strategic and sustainable so that they can continue to serve students for decades to come.  "We want to ensure that students are achieving their goals and thriving in school, at home, and in their communities," she says.
"Our hope is that students are supported, not just by their family, but also by their schools, and by the communities in which they live. We know that when students learn in school environments where they feel accepted, heard, and valued, that's when we see  students reach their full potential."
---
Communities in Schools is building a powerful change movement made up of peers, students, and alumni committed to building an equitable path to education for future generations. For more information, please visit www.bentonfranklin.ciswa.org