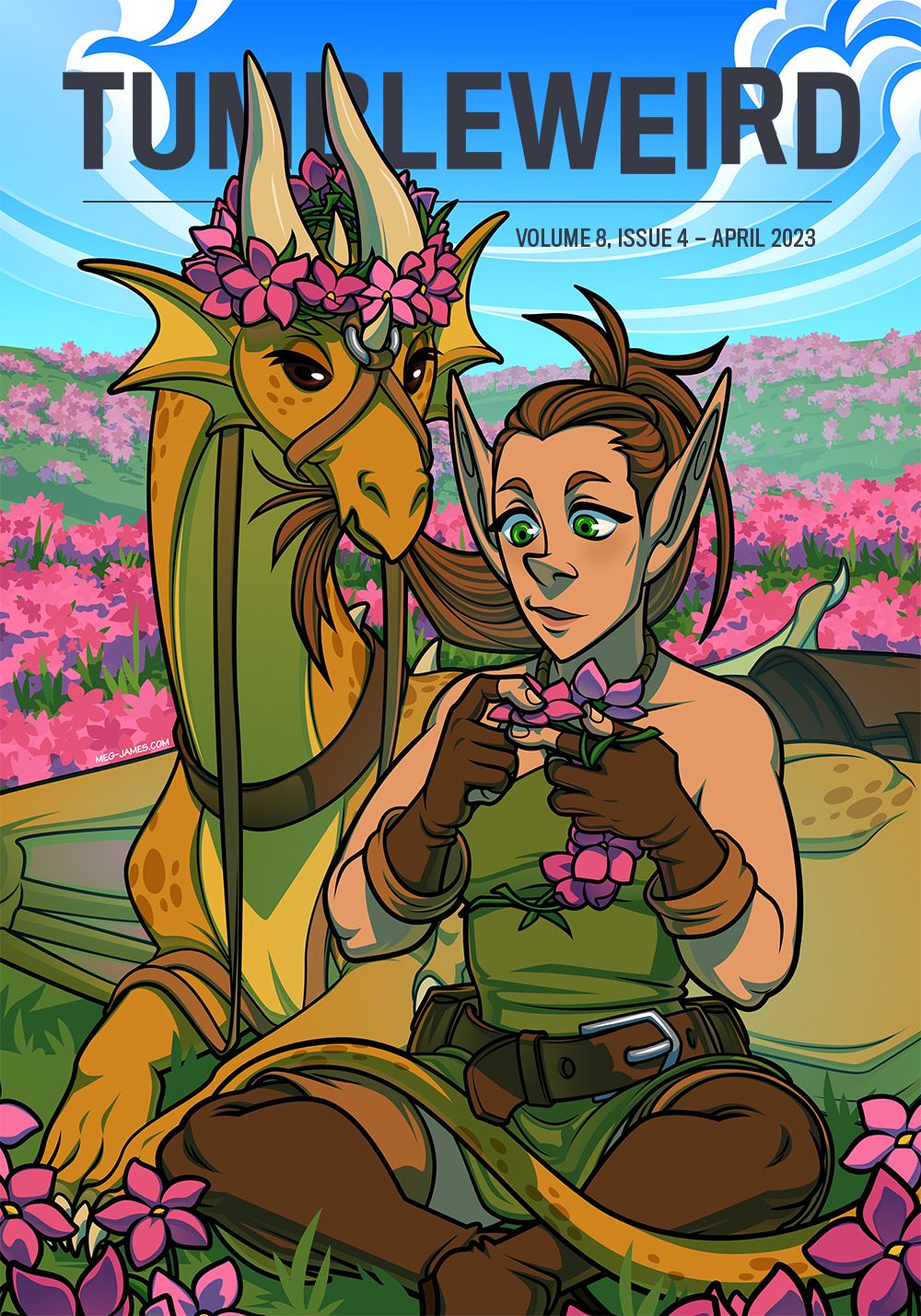 Cover: Flower Finders by Meg James
"It's starting to feel like spring! Round up your friends, family, and pets (mythical or otherwise), and enjoy the outdoors with them this time of year."
Meg James is a queer fantasy and furry artist from Kennewick. Their work can be found at meg-james.com.
---
Thank you to our top sponsors: Steve Lee and &yet! 💜
We also want to show gratitude for our $100+ sponsors: Sara & Brendan Quinn and Ted Miller; our $50 sponsors: Jeff Kissel & Casey Branson; and our $30+ sponsors: Henry & Cris, Logan Moonman, and Lucky Flowers.
Please support us on Patreon so we can keep bringing the weirdness!
You can pick up a copy of Tumbleweird from the following locations:
KENNEWICK:
Green2Go Tri-Cities
Mid-Columbia Libraries (Keewaydin Park & Union)
PASCO:
Blylee's Natural Pet Food, Supplies and Grooming (Pet Medical Center of Pasco)
Downtown Pasco Development Authority
Mid-Columbia Libraries (East Pasco & West Pasco)
RICHLAND:
Adventures Underground and Caterpillar Cafe
Allied Arts Association: Gallery at the Park
The Emerald of Siam Thai Restaurant and Lounge
WEST RICHLAND:
Mid-Columbia Libraries W. Richland