When we view a work of art, we tend to see it only as it is: a finished piece. We overlook the entire process—the development of new concepts and ideas—that brought the art to us in its current state. With her new exhibition at the Gallery at the Park, titled Vitae Cyclum, Jessica Heidi Stoker hopes to change that.
To help explain the 'life cycle' of art, Stoker points to Da Vinci's Last Supper, a painting that has seen so many restorations since its creation in the late 1490s that art historians believe there to be very few, if any, actual paint strokes by Da Vinci left. The Last Supper had noticeably deteriorated by 1517, but because other artists throughout the centuries preserved and restored the work, we are still able to see it today—at least, some version of it.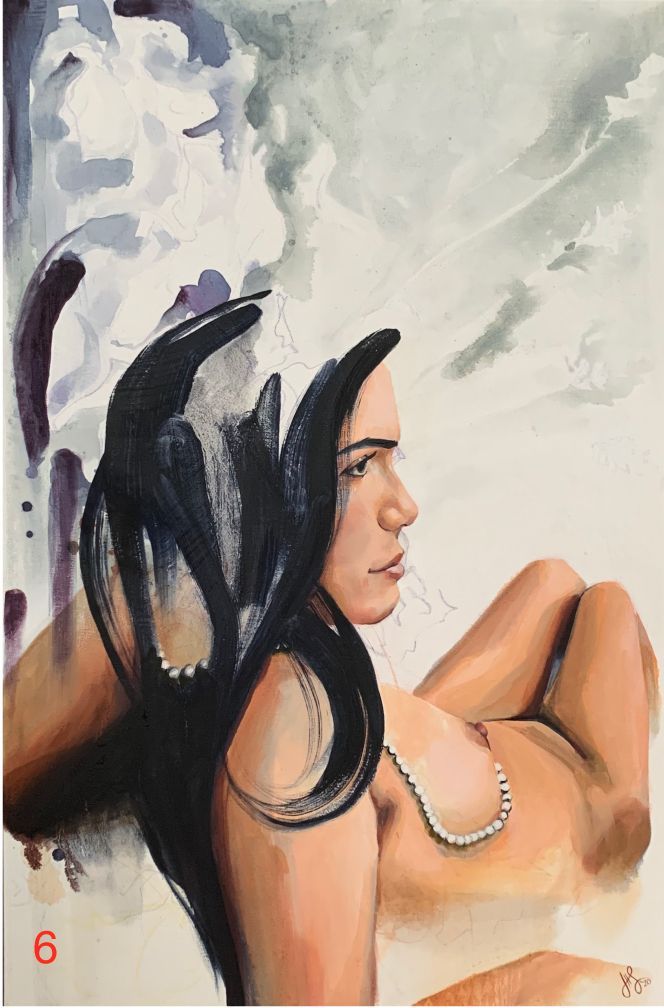 Stoker uses a wide array of techniques and materials to allow viewers to experience the way art can transform over time. Her Vitae Cyclum exhibition features many small, two-dimensional works interspersed among larger paintings of diverse female figures. The smaller works demonstrate Stoker's experimentations with the materials used in the larger paintings, essentially functioning as a behind-the-scenes look at her creative process.
Stoker also explores themes relating to the male gaze, a feminist theory describing the act of depicting women from a masculine, heterosexual perspective, which represents the female body as a sex object for the pleasure of the male viewer. Stoker's paintings of female figures are thought-provoking works meant to elicit debate over the general concept of gaze, as well as the specific ideas of the male gaze and the female gaze.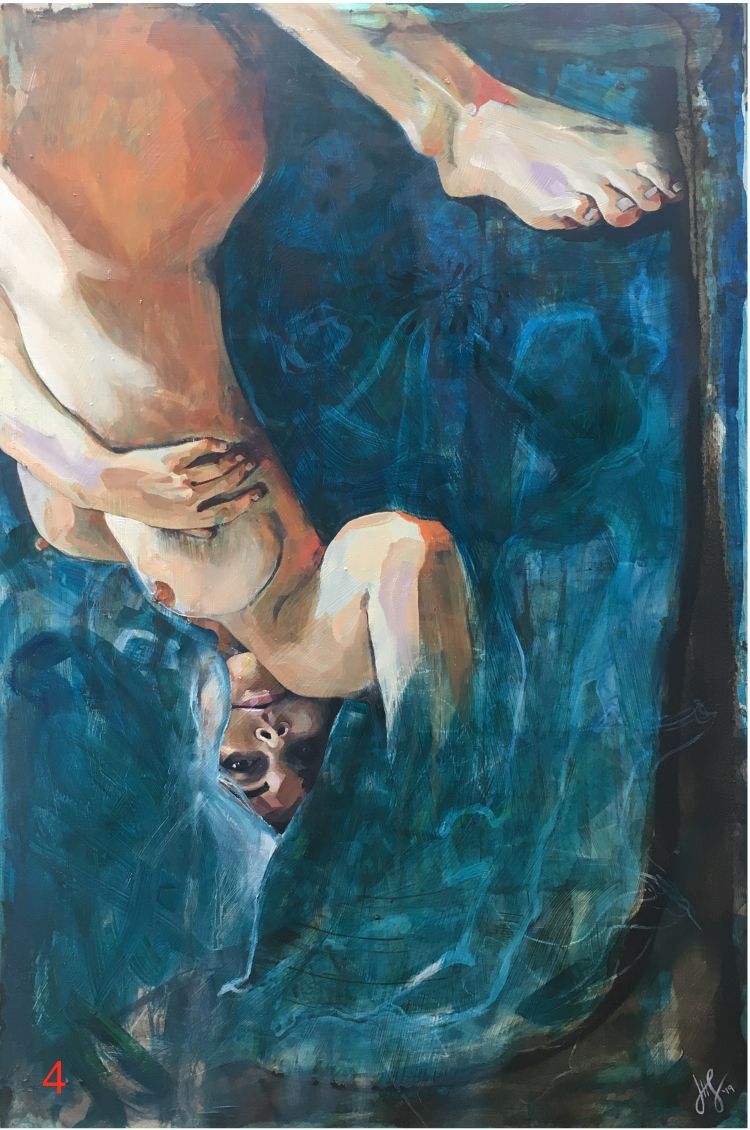 Vitae Cyclum will be on display at the Gallery at the Park from March 9 through April 3. To learn more about Jessica Heidi Stoker, visit her website at jessicaheidistoker.com. Visit the Gallery at the Park at 89 Lee Boulevard in Richland, or go online to galleryatthepark.org. The Gallery is open from 12pm to 4pm, Tuesday through Saturday. For more information, call the Gallery at (509) 943-9815.
---
Artwork by Jessica Heidi Stoker.