What medium are you currently working in?
In the past I've studied drawing, painting, and photography, and have focused on photography exclusively for about a year now.
How do you think your experience in other mediums lends itself to your work with photography?
I think the parallels with film and photography are pretty easy to understand, but certainly other flat art can inform photography. The use of line and composition that's important to drawing can apply directly to photography. The use of color that painting can help hone is immensely useful in photography and in post-production. Some photographers, like Henri Prestes for example, really pursue a painterly quality in their work that can be really stunning.
Tell us a little about your current project
I have been editing and posting on my Instagram a street photography series of Manhattan since March of 2020. I've tried to show the city as I saw it, and give a glimpse of the city as it was at the start of the pandemic, when all the images in the series were taken. I want each of the images in the series to feel like a love letter to this city that is a genre all its own and has always deeply fascinated me. It will likely conclude by March of 2021.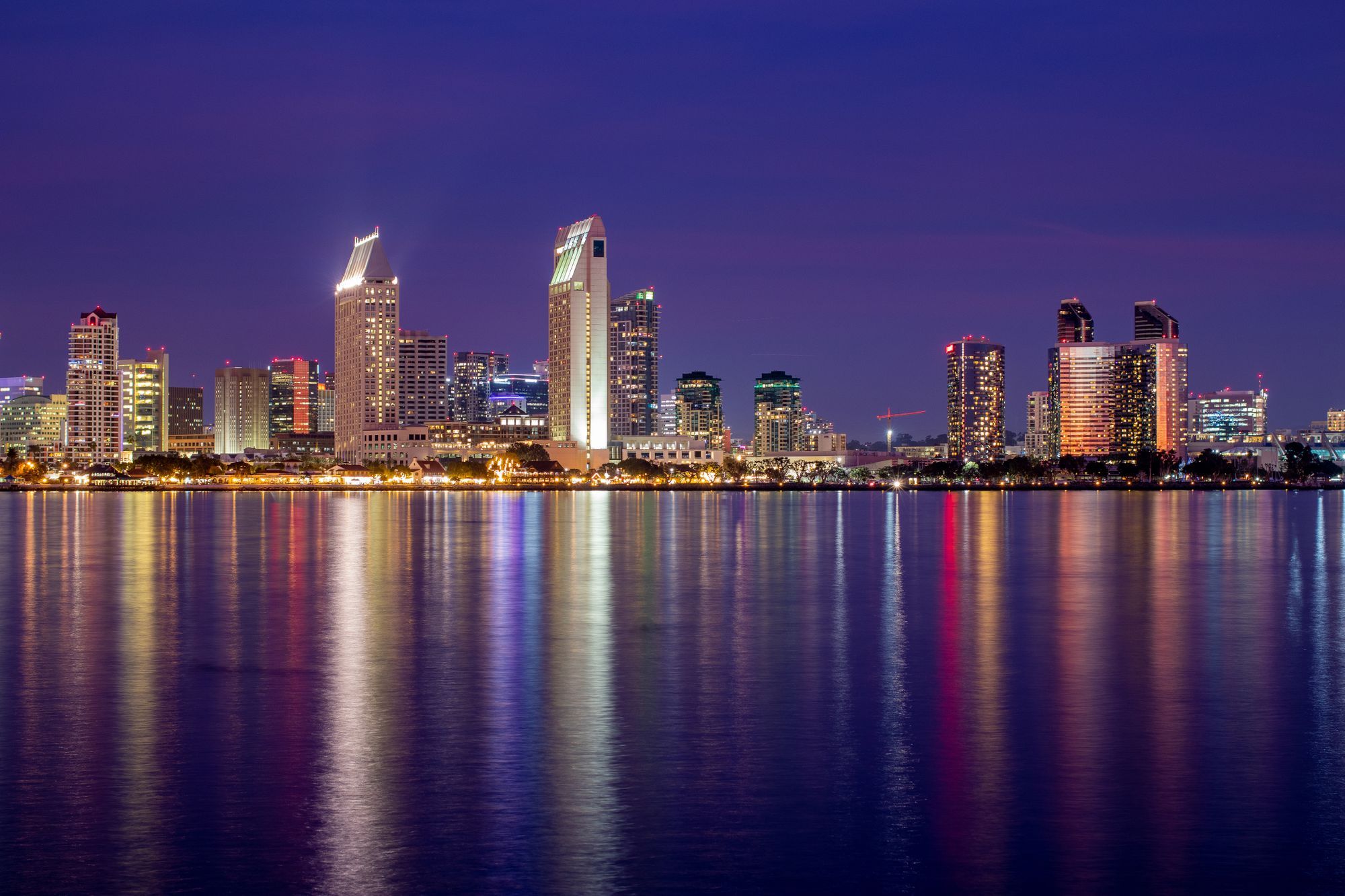 What inspires you?
I'm inspired by so many things in my life; I try to glean whatever wisdom I can from everything I encounter that stands out. Sometimes it's a view that's pleasing to my eye, or the feeling a song evokes. I try to be guided by what I'm drawn to instinctively much more than what trends or what I've had success with in the past.
My tastes and preferences can be fluid, and it gives my Instagram feed a chaotic feel sometimes I think, but I'm alright with that. All the different aspects of my life and varied experiences and interests inform my work. Photographers who inspire me include Henri Cartier Bresson, Helmut Newton, and Garry Winogrand. They are all very stylistically different, but each one created work I respect greatly.
How would you describe your technique?
When I'm doing photography, I like to walk a new place, like a new city, and I try to capture anything that's even remotely of interest. The camera rarely leaves my eye. I like not really having a plan and letting the time simply unfold and following wherever it takes me. I find the experience a bit more enriching than when I have a specific idea in mind that I want to create. Although it is not as often, I do also enjoy attempting to visualize and then see a concept through. There is a mental process involved in visualizing a potential photo, of imagining what can be created from the scene that's before you. I pay close attention to my composition.
I'm in love with the immediacy of digital photography. Other mediums I've worked in can take much longer to arrive at a finished work. That's not to say photography isn't time consuming—the preparation and shooting, culling of large batches of photos, and process of editing are each their own unique set of challenges.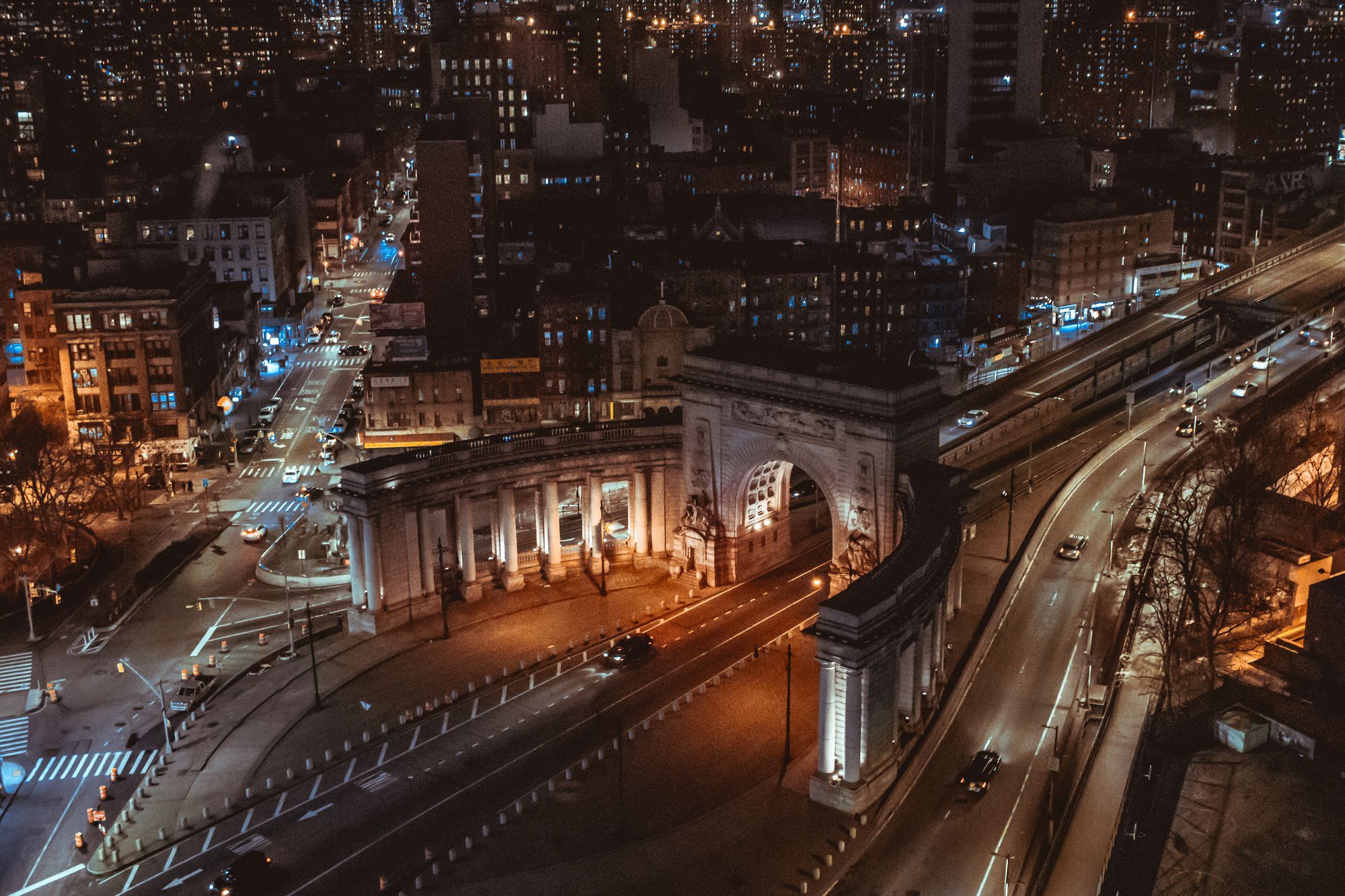 I love your process! Do you usually have your gear with you at all times in case you find yourself in a situation which inspires art, or do you have time dedicated throughout your days/weeks for seeking out places to explore?
I am absolutely one of those people who keeps a gear bag packed all of the time. I take a camera whenever I'm taking a trip anywhere, and I have been known to stop and take photos by the side of the road or anytime I see something I want to photograph. I am always seeking out places to explore in general, finding new things and experiences to enjoy is what life is about for me.
How do you maintain flow between taking photos, and all of the other things that go into producing a photograph?
Other than hopefully being excited about the work, I find practical steps the most useful. That includes starting with an interesting subject, eliminating distractions, and ensuring I have all the necessary tools at every step.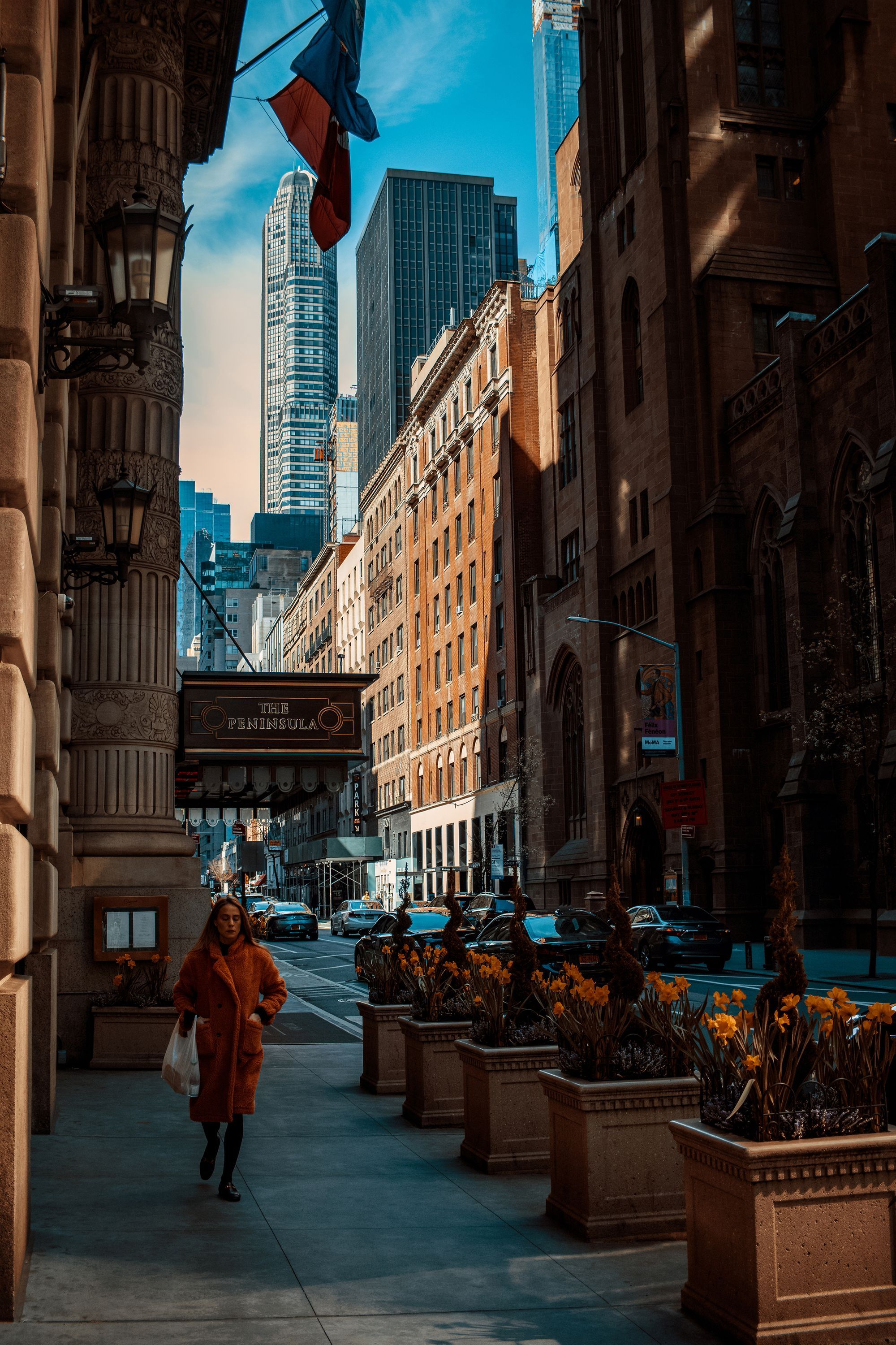 How have personal challenges impacted your work?
I think the personal challenges we face and how we meet them shapes us in unconscious and inescapable ways, but apart from that, I think that I've graduated from waiting for wellsprings of emotion and inspiration to complete work [to] now treat[ing] creative work more like actual work.
I've been incredibly fortunate to feel like I have fewer struggles as I get older and I certainly feel I have much to be grateful for. I find it refreshing to create more from a place of gratitude and less from angst or classic existential dread, but of course, that can always shift. The wolf at the door isn't ever too far away. I am Hispanic, and I think it can be a challenge to a young artist who is a Person of Color to believe they can pursue creative work. It can take guts to do work that you don't really think can be taken seriously or acknowledged in any way, but it can also help hone individuality.
What a powerful statement, to create from a place of gratitude. How do you cultivate and practice gratitude in your life, especially in difficult times?
I find it useful to try and operate from my deepest realizations in life as much as possible. I'm not an especially spiritual person, but I suppose it is some form of mindfulness practice. I think it's extremely important to spend time learning about oneself, doing audits of one's character and then trying to build it, especially while one is young. It can take years of painful growth to tackle personal traumas and arrive at a set of useful and edifying self-realizations—the kind that allow gratitude to manifest. That growth process, ideally, is neverending.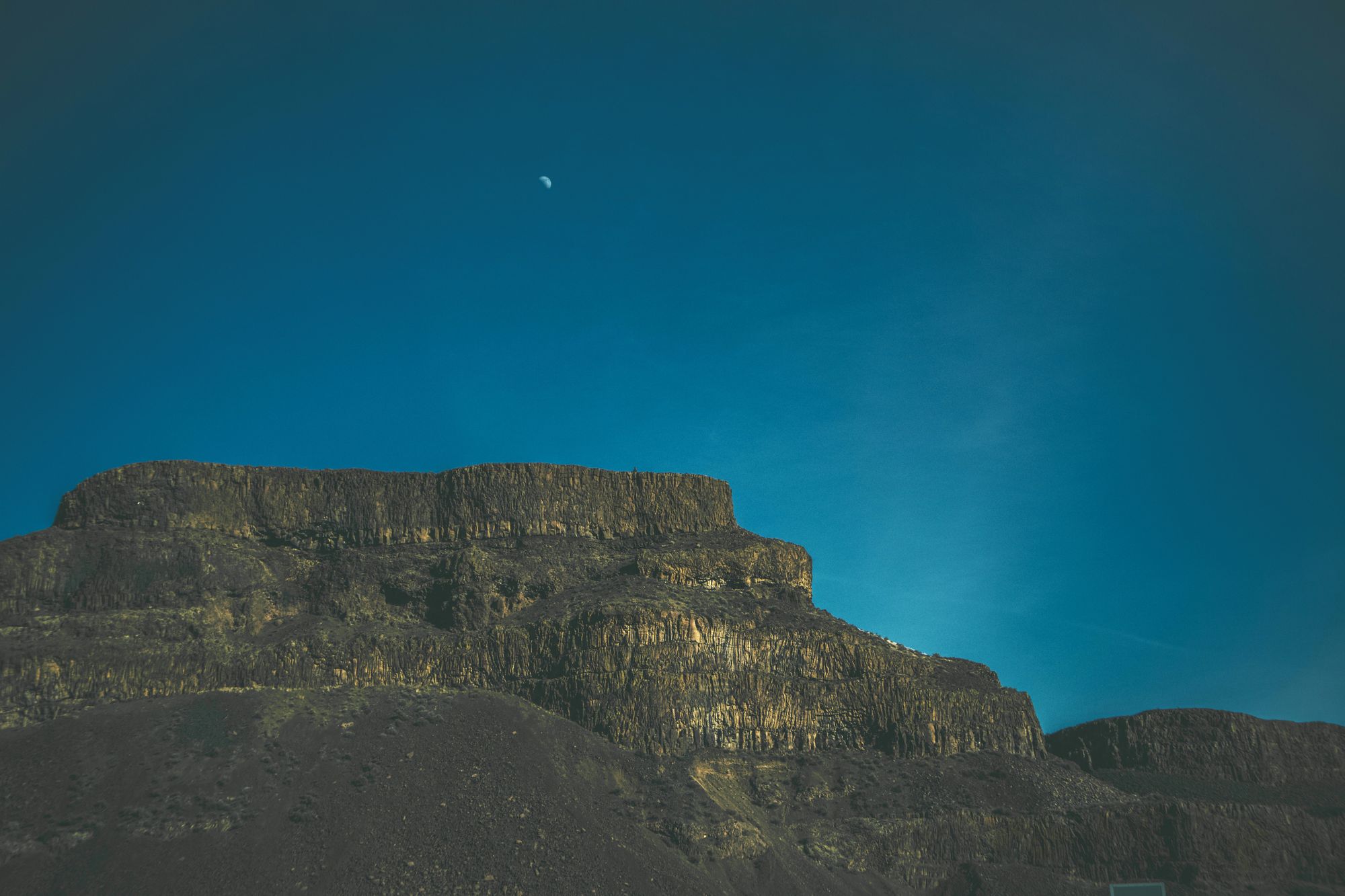 Do you have a ritual, certain music, or a routine for when you are struggling to feel inspired or motivated?
I don't have a specific routine to try to drum up inspiration. I try to make time to get work done regardless of how motivated I am, but I find it next to impossible to maintain a steady and consistent effort for more than a few months at a time. If I am not feeling excited about the work, I won't try to force it since I know I will come around to it again eventually. Inspiration will come if you let it, so long as you can keep the door open by just living life and keeping those deep realizations in mind. I do often interpret a feeling of being 'stuck' as something more like boredom, and the impetus to go out and learn a new skill. It also helps to not be in a position where I have to depend on photography as a major source of income.
Do you like to give your audience hints about your personal interpretation of each piece, or do you like to leave things more open-ended so the viewers interpretation becomes a piece of the work?
I'm fine with talking about what motivated a work, and I'm happy to hear an interpretation from a viewer, but I don't seek it out. I think It's important to understand that often times the artist's motivation for creating a work is largely unconscious. That's not to say that it doesn't matter what an artist has to say about their work; their intention does matter to their audience especially, and it can aid in forming a reaction to the work. However, with photography especially, relative to other forms of artistic expression, the intention matters a bit less. I compare it to the work of a chef. When a dish arrives at the table, rarely is the intention of the chef discussed. The questions will almost always be how is this presented, and how does it taste? To me good artwork embraces an element of craft along with expression.
Did you always know you would be an artist?
I certainly always hoped I would be. I remember being very into drawing at a really young age and regarded as an 'artist' by some others. I had an artwork chosen by my school that was sent to Epcot for a nationwide exhibition when I was a second grader. In high school I couldn't wait to get into photography class. I eventually set up my schedule so that I could spend up to three class hours a day in the photo lab. I kept up with it for a few years after high school, but eventually let it go in favor of other pursuits. It wasn't until 2019 that I bought my first digital camera.
Can you remember a time when a piece of artwork completely shifted your perspective on something?
I can remember several different times when this happened. As a teen, the paintings of Robert Rauschenberg, Jasper Johns, and Julian Schnabel inspired me to no end to really play with paint and mix media with paintings and photography. Later on, the work of Ray Turner, David Cheifetz, and Casey Baugh inspired me to go back to basics and improve my drawing skills.
More recently, the work of some photographers on Instagram like Sean Tucker, Chris Knight, Paola Franqui, and Henri Prestes really inspire me to shoot only what excites me personally. I tend to really admire artists who can persevere and create large bodies of work for decades that, while receiving little attention for their work, sometimes only much later gain recognition—or sometimes not much at all. Garry Winogrand left behind something like 300,000 images that he had not yet edited and many of them [were] undeveloped and unseen. That inspires me and really gives perspective in terms of what one person can accomplish.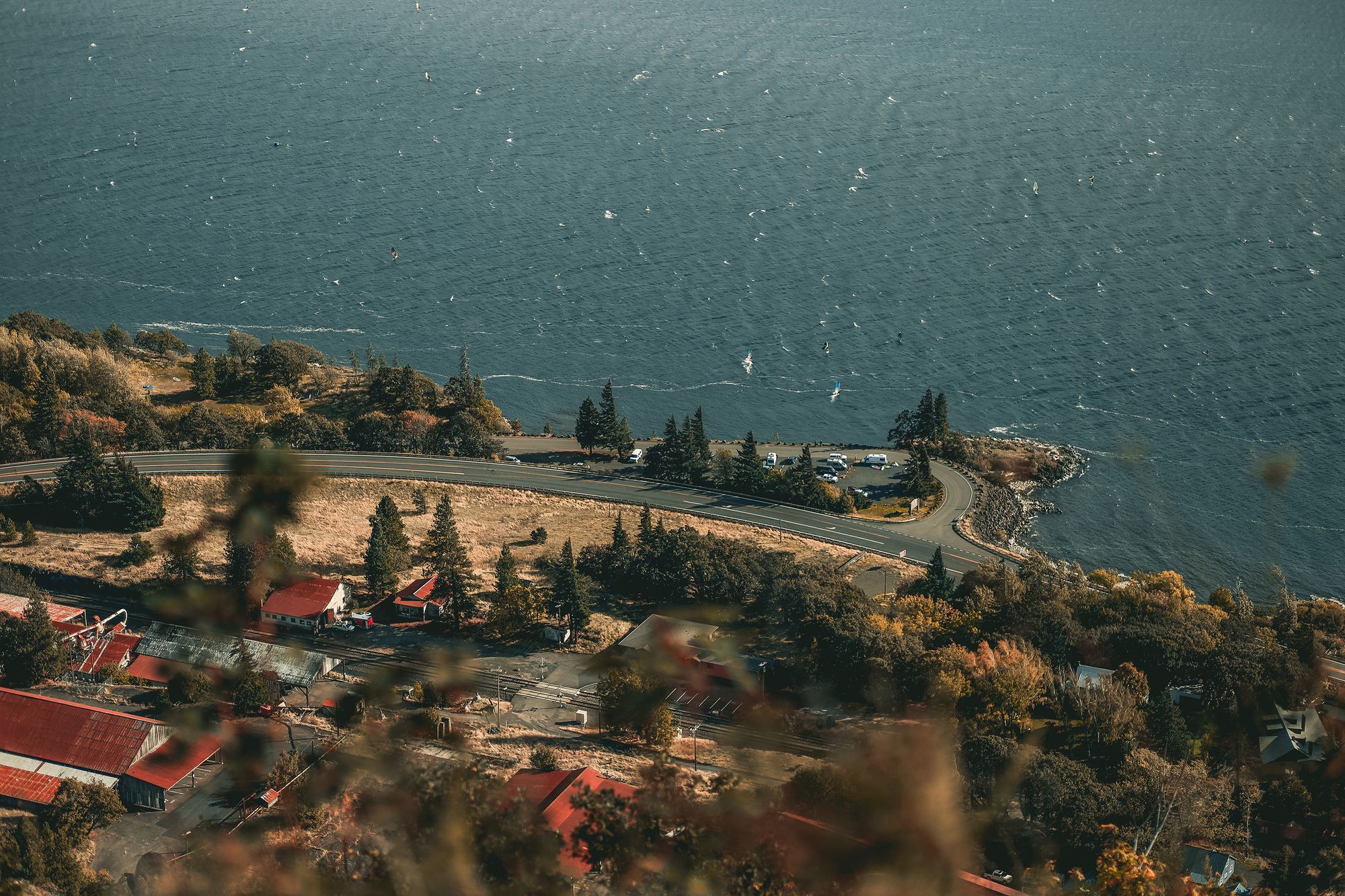 Can you share a bit about your philosophy as an artist?
Creative work is an exercise in expressing some personal truth as one sees it, a process of becoming who one is. Photography is everything I've learned converging into an emotional truth as a moment in time, in light. I find it useful to remember a quote from the painter Frank Stella, "What you see is what you see." It reminds me that in the end, regardless of the motivation behind it, or the story imbued, I just want to make something that's worth looking at. In the process of thinking of a composition, what you are working on becomes preconceived to an extent. How strong the original idea is determines how much you're inclined to make changes on the way to a finished work.
How can art help create change in our society?
Artwork is lasting. Art can be a source of hope. It can be a conversation between generations, across centuries. It can be a way to convey a deep realization, a reminder that those things that are the most personal and intimate can be the most universally true. It can hint at what's missing from a society, what's worth paying attention to or worth seeing with varying degrees of subtlety. It should be utilitarian—a thing wielded, like a force for whatever end is necessary for humans to thrive.
How can our community better support artists?
I understand that not everyone is in a position to support artists they appreciate with financial patronage, but certainly everyone has the means to engage with work that's out there digitally, [by] engaging with social media, by sharing work with other people, and by always being sure to credit artists for their work.
---
Ashleigh Rogers is the Artist Feature Editor at DrewBoy Creative.
drewboycreative.com
You can follow Ray Castaneda on Instagram: raycastinsta
Main image: A hiker walks along the Knife's Edge section of the Pacific Crest Trail, high atop the Goat Rocks Wilderness in Washington.
Photos by Ray Castaneda.