While strolling through the Richland Farmers market, I bumped into a booth with wooden furniture and household items made by Al Harris from Sunnyside. One particular stool caught my eye immediately due to its ergonomically rounded seat and rustic — but still sleek and clean — look. Then I found out that this lovely piece of furniture was made out of wood from discarded wine barrels.
This piqued my interest immediately, as I am always looking for local circular economy case studies, where one company's waste is somebody else's resource. The wine industry seems to be hands down a leader in diverting waste (I've written about their recent glass recycling initiative in a previous issue of Tumbleweird).
Wineries typically buy their barrels (at $900–$2000+ a piece) and use them for 4–5 years to ripen the wine. After that, they are cut in half and sold as planters, or people like Al buy the wood to make custom furniture. There are a few other furniture makers in the area using barrel wood: The Rustic Barrel in Benton City and Barrel-Art in Yakima.
High quality oak
According to Al, the type of wood wine barrels are made of is called 'quarter sawn white oak'. The 'quarter sawn' sawing technique is an expensive technique (compared to the 'plain sawn').
Because of the orientation of the growth rings during cutting, quarter sawn oak wood is naturally resistant to cupping, penetration from moisture, and degradation by the elements. It also receives finishes and stains particularly well as compared to plain sawn oak.
Quarter sawn wood is a popular choice for arts and crafts and mission-style wood furniture.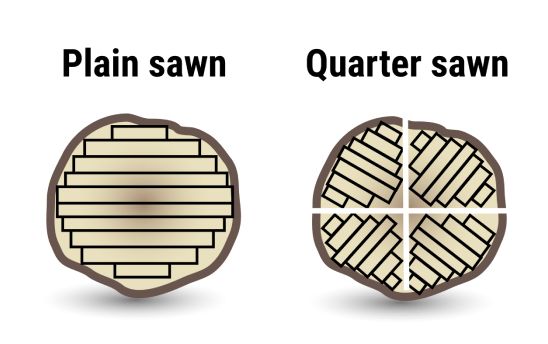 The wood is too good to waste.
The wooden barrels are brought in from other U.S. states like Missouri and Minnesota, but some wineries order them from France. According to Chat GPT: "The flavor profile of French oak is often described as more delicate and nuanced compared to other types of oak, like American oak."
Al said his furniture made from barrel oak will last a lifetime.
The unique design
After years of ripening red wine in the barrel, its inside has soaked up the red color and provides a warm burgundy layer on one side of the wood. White wine doesn't leave a trace, so you can identify the red wine barrel wood immediately due to its color.
Al started earlier in life as a cattle and horse rancher. At some point, he started a business building wine cabinets until 15 years ago, when a family member gave him a wine barrel.
The curve of the barrel fits you, no matter what.
He started various projects using barrel wood and said he ended up with his current designs through trial and error. The characteristic curve in the wood creates a guaranteed comfortable seat. "This curve fits you, no matter what," he said.
Another furniture item that caught my eye was a two-piece 'folding' chair, using the curve and comfort not only for the seat but also as a backrest. The really cool design feature is the ability to lift it and unfold the back rest and seating, leaving you with two flat pieces to store. It also has a nifty wine glass holder. Al said it was his best-selling piece. Al's furniture is finished with a similar coating that is used for wooden boats. He even uses the barrel's metal rings for his table designs, so nothing gets wasted!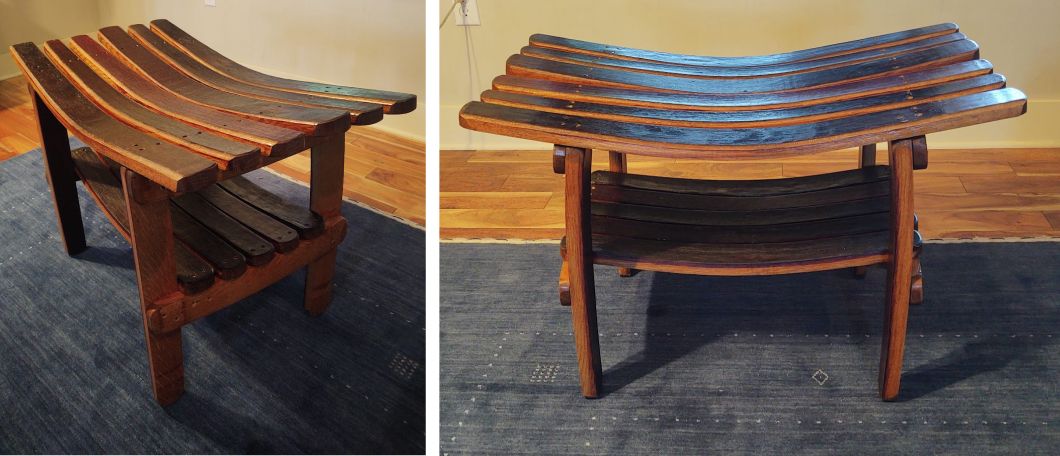 The demand for used barrels
According to Al, big companies are buying up the used barrels. Cut in half, they are popular for use as planters and sold by many retailers for consumer prices between $50–$80 a piece. Usually, there is no problem for him to buy barrels for his business, but he said that during COVID it was difficult to get them. Wineries who ordered their bottles from China had a supply hiccup, and they had to keep wine longer in their barrels while trying to find other ways to bottle their wine during that period.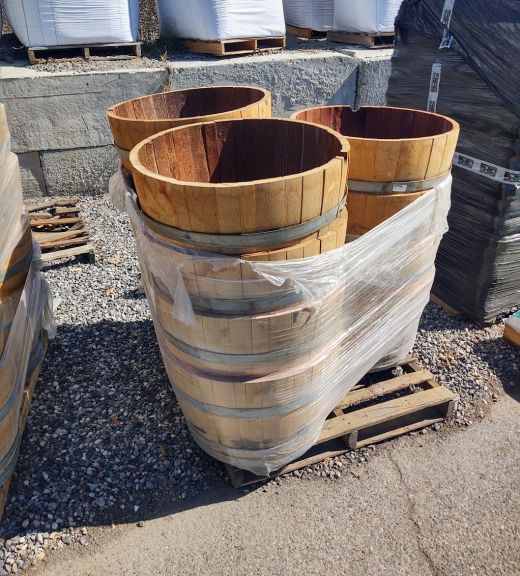 Growing the business
Al's shop is a one-man operation, and he wants to keep it that way.
However, he would like to see more people turning the high quality oak barrel wood into furniture.
The lifetime of his chairs and tables is so much longer than a planter.
Oak barrels turned into planters, placed on soil, filled with soil, and daily exposed to our brutal sun will still deteriorate over time. Planters seem to postpone the barrels going to landfill by just a few years.
We need more people like Al, with the right skills and a sense of design to divert the high-quality oak wine barrels into beautiful furniture and other items that can be enjoyed for a lifetime.
Although nothing is perfect, this zero-waste story is about as close to perfect as you can get — especially when compared to the alternatives.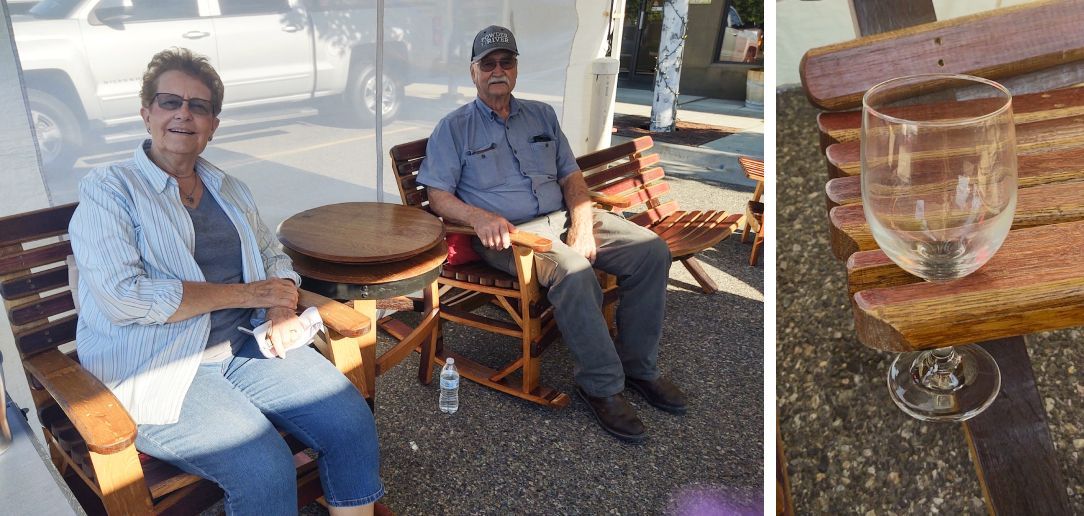 ---
Al Harris doesn't have an online store, so visit the Richland Farmers market or shoot him an email: